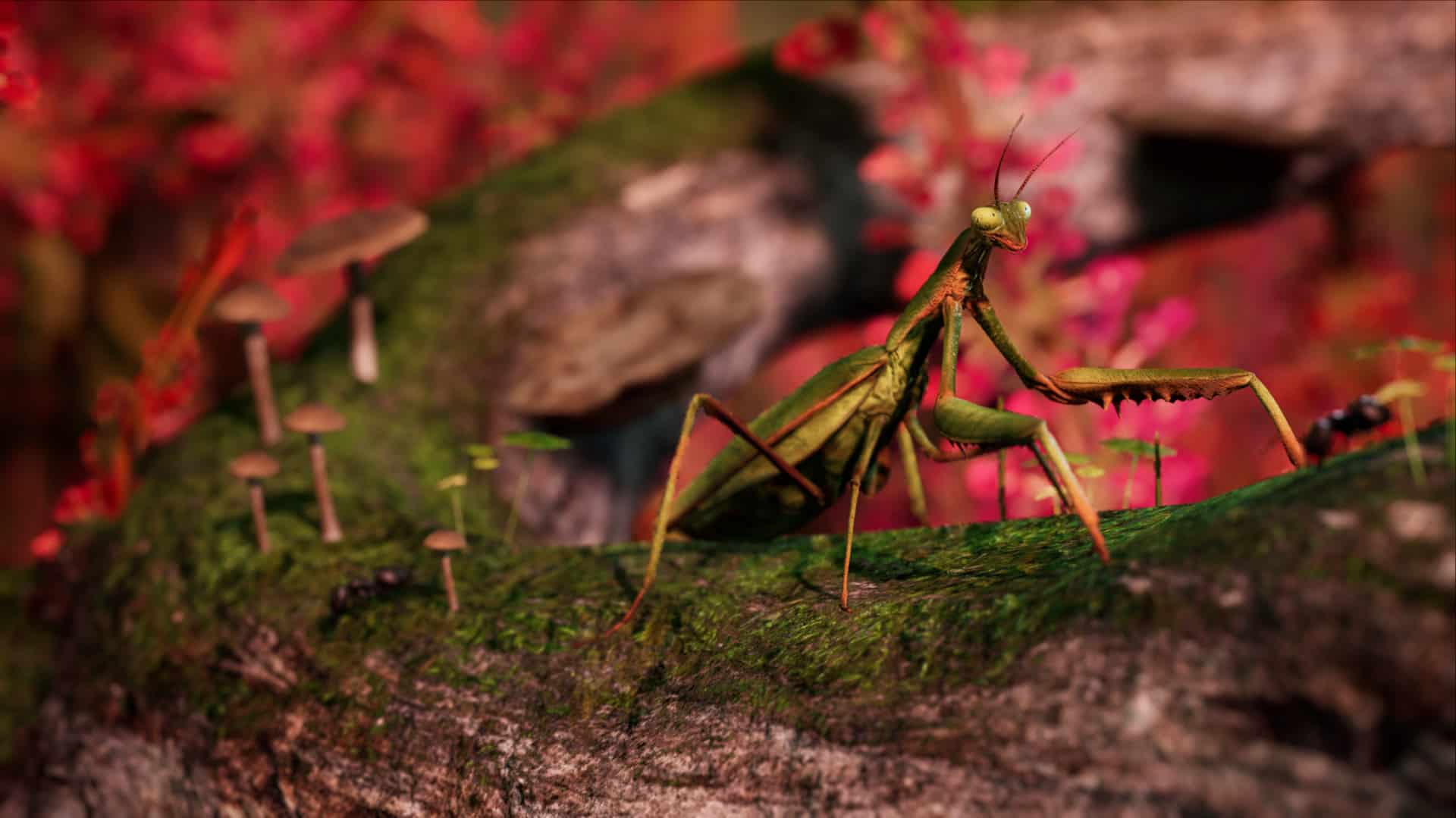 Breaking Walls has announced that playable nature documentary Away: The Survival Series is hitting PS5 and PS4 in late Summer 2021, completing with a bunch of new features including a Photo Mode and extra playable characters — a praying mantis among them.
Set in the distant future, Away: The Survival Series sees players controlling a young sugar glider as he takes up the task of rescuing his family by journeying through the wilderness. Along the way, you'll glide through lush forests, dodging branches and other obstacles by barrel-rolling (Peppy would be proud!) and other fancy acrobats.
Furthermore, the documentary aspect comes into play via narration by Andrew Robison that will accompany your adventures, allowing you to gather info on all the plants and animals that inhabit each ecosystem.
Related Content – Sony PS5 Complete Guide – A Total Resource On PlayStation 5
Meanwhile, the Photo Mode allows you to free the sugar glider anywhere you want and manipulate the camera to your liking, and there's a comprehensive list of settings to tinker with so you can get the best picture possible. Other playable characters in the game include a salamander, beetle, frog, spider, scorpion and more.
The PS5 version of the game allows for a higher graphical setting known as Documentary Experience, leveraging the power of Sony's new home console to "highlight every detail of a world signed to live ands breathe and truly brings it to life."
Away: The Survival Series launches for PS5 and PS4 in late Summer 2021
[Source – PlayStation Blog]