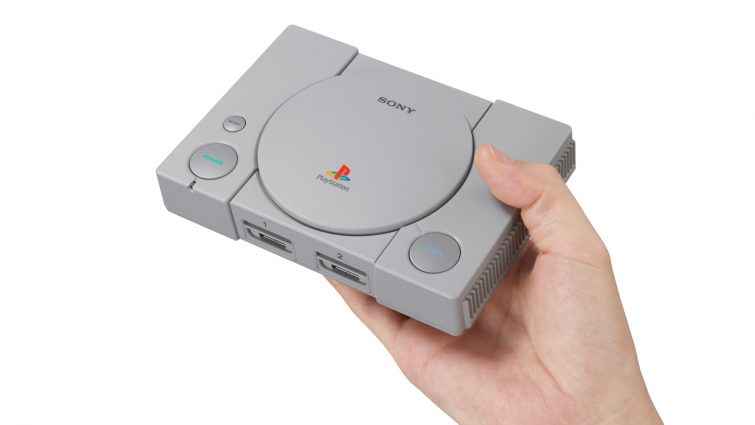 The PlayStation Classic, Sony's miniature recreation of the original PlayStation, has a cool, secret feature that has just been uncovered. By accessing the emulator, you can apparently soup-up the performance of the PAL version in-line with the NTSC version.
For those that don't remember, when the PS1 came out in the UK it was PAL (lower framerate, but higher resolution). In the US/Japan it was NTSC (higher framerate, but lower resolution)
NTSC is considered more desirable cos the higher framerate makes the games smoother and more responsive (PAL games ran at 50hz, NTSC games ran at 60hz).
As Digital Foundry explains:
"You see, games developed in Japan or the States were often designed to run at 60Hz and not properly optimized for 50Hz PAL displays. They didn't take advantage of PAL's increased resolution resulting in a squished, letterboxed image and game speed was often 16.7 per cent slower while video sequences delivered extra judder."
By plugging a *USB keyboard into the PlayStation Classic and pressing "Escape" while in one of the games, you can apparently access the emulator and tweak these settings. Watch the video below to see it in action.
From here, you can access Cheats, change framerate and switch games to NTSC, among many other things. Players, however, are warned that this could brick your console, so testing it out is purely at your own risk.
Initial reviews of PlayStation Classic have been lukewarm. While the list of pre-loaded games, which include Final Fantasy VII, Tekken 3 and Resident Evil Director's Cut, have largely been received well, it's the emulation of the games that has led to criticism.
In the Digital Foundry review, for example, John Linneman states that:
"The 50Hz gameplay of these titles is dropped into the Classic's 60Hz output resulting in significant judder. So, while PAL games often played slowly on an original 50Hz television, frame delivery was at least consistent, which is not the case here. And this leads us to problem three – the most serious issue of all. Performance is poor and this is a tricky one to discuss as it's so variable across the run of play."
If what we're seeing in the video is true, and it doesn't break your PlayStation Classic, it's a potential game changer for UK owners of Sony's mini-retro console.
For more on PlayStation Classic, check out the specifications.
*Not all USB keyboard work, according to some users.