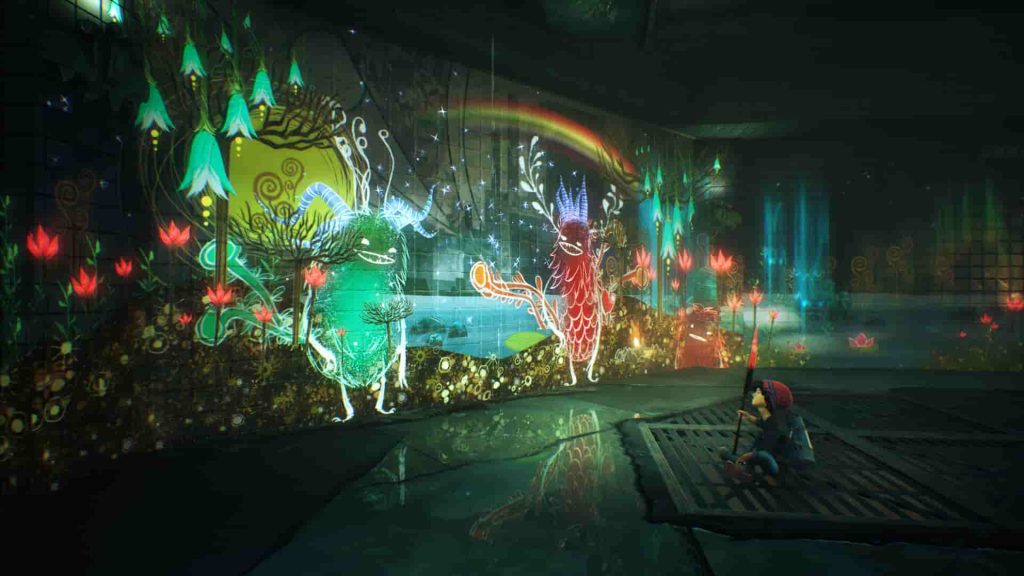 Upcoming PlayStation exclusive Concrete Genie will include not one, but two modes for PSVR fans to interact with. Speaking on the official PlayStation blog, Dominic Robilliard of Pixelopus dropped some new details and some new footage for us.
VR Support
Dominic went on to talk about the VR direction on further on the PS Blog.
When our Art Director, Dave Smith and I first sat down with Dom to have a look at what he and Pixelopus had created, we knew immediately that this world and its magic could provide some incredible inspiration for a PS VR experience. We wondered, amongst the beautiful art and storytelling of Concrete Genie, what it might feel like to get to know a Genie one-on-one. Where would we go? What kinds of things would we do together?
Alongside the standard PS4 campaign, Concrete Genie will include two additional VR modes for fans to experience. The first VR mode is plainly called 'VR Experience' and you will follow a Genie named Splodge around Denska. You will embark on a quest to unlock a mysterious power while using your living paint in a unique and new way. Not too much was given away by the new mode but it looks fun and the developers definitely seem excited by it.
Free Paint Mode
While the developers were looking at various VR modes they came up with something truly amazing. All the developers just wanted to hold the paintbrush in their hands and cover Denska's alleyways in vibrant art. This experiment used the Living Paint to bring the dank streets to life and it looks fantastic.
This prototype eventually became the second VR mode, dubbed 'VR Free Paint Mode'. You have the choice of four unique locations in Denska and you are able to experiment and paint to your heart's content. Using the Living Paint and Genie creation brushes to bring whatever your imagination can think up. Due to the intuitiveness of the PS Move controllers, your only boundary will be your creativeness.
You can catch up with the latest Concrete Genie Trailer, from PlayStation's State of Play here.
We certainly can't wait to try this quirky little title, especially with a lot of love being given to the VR side of things.
What do you think? Paint your thoughts in the comments below.