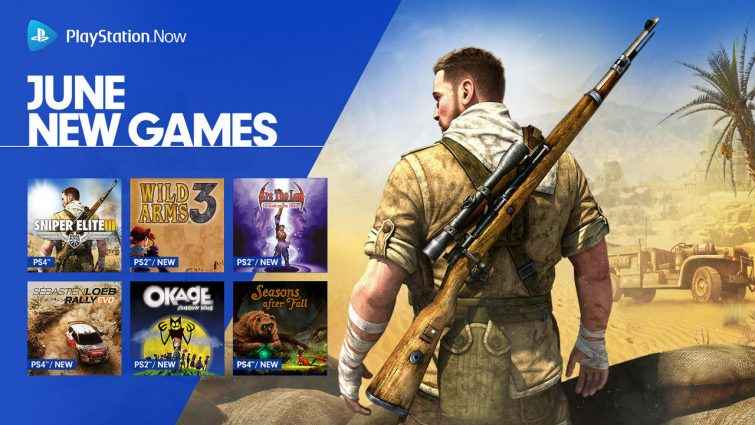 The latest batch of titles to be added to the PlayStation streaming service PlayStation Now have been announced, taking the total of titles in the service library to a whopping 650 games.
Headline games this month include PS4 version upgrades to both Rebellion's Sniper Elite 3 Ultimate Edition, and WRC 5 FIA World Rally Championship. Then there are new additions such as Wild Arms 3 and Arc the Lad: Twilight of the Spirits.
Today also marks the start of Sony's summer price promotion for PlayStation Now. From today through September 25, you'll see the return of the $9.99 intro offer and 12-month subscription for a limited time. Get your first month for $9.99 (new subscribers only) or lock in another 12 months of PS Now for just $99.99.
There's also a discount offer for PlayStation Plus members. Sony are offering an exclusive three-month pass to PlayStation Now for just $29.99 ($44.99 regular price) to PlayStation Plus members, today through September 25. This offer is available to new and existing PS Now users alike.
Might be time to give it a shot (or another shot) with those prices. Especially with games like Red Dead Redemption on there.
Here are all the new games available to stream on PS4 and PC starting today:
Adam's Venture: Origins
Aegis of Earth: Protonovus Assault
Arc the Lad: Twilight of the Spirits
Firefighters: The Simulation
Kinetica
Okage: Shadow King
Seasons After Fall
Sebastien Loeb Rally Evo
Table Top Racing
Wild Arms 3
PS3 → PS4 upgrades:
Sniper Elite 3 Ultimate Edition
WRC 5 FIA World Rally Championship