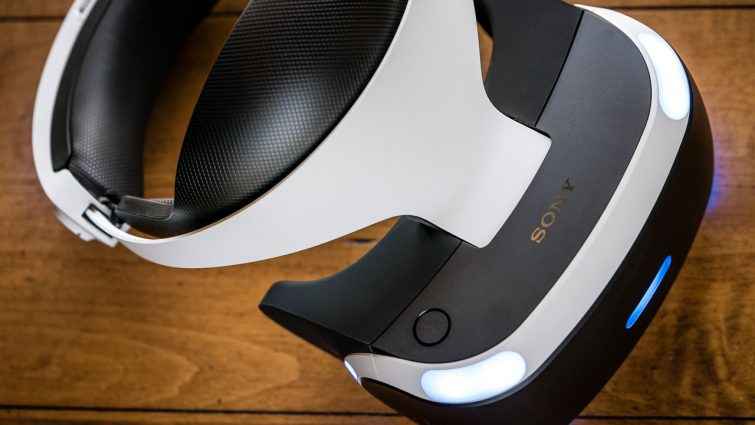 PlayStation VR has proven itself as a viable platform for innovative gaming, with Sony releasing groundbreaking titles every week from a variety of developers. Now in it's second year, PS VR is hitting its stride, with a variety of quality games reaching critical mass and meriting mainstream attention.
With games like Tetris Effect, Beat Saber, Creed: Rise to Glory, and AstroBot Rescue Mission bringing multitudes of new gamers into the VR fold, we thought we would shine a light on new (and possibly lesser-known) titles as they release.
After last week (which saw no new releases), this week we have a bumper crop of quality PS VR titles to choose from:
Angry Birds VR: Isle of Pigs
Fan of the Angry Birds franchise (and yes, there are plenty – the developers didn't earn all that money from people hating their games) are in for a treat.
Angry Birds VR: Isle of Pigs delivers basic Angry Birds gameplay, rendered in first person 3D. I fully expect that like most Angry Birds games, I will sneer and scoff, and then find myself utterly addicted to the quest for three stars on every level.
With 50+ levels to play (and the promise of more to come), there should be plenty of content to keep fans busy. The Steam release of AB VR currently holds a "Very Positive" user rating, and recent postings by the devs promise left-handed support (thank you, lord) and the addition of some other quality of life features.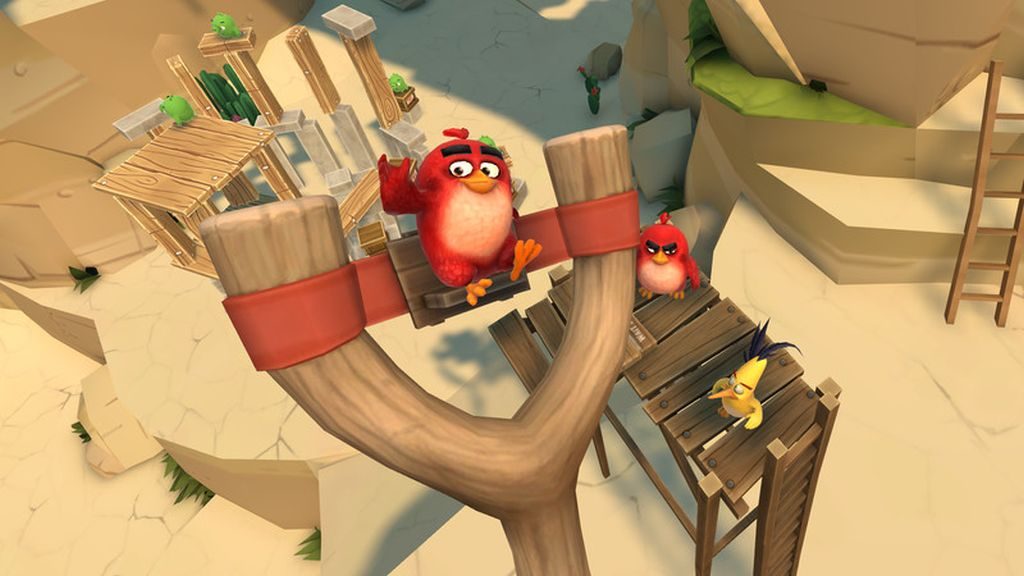 The official blurb from the PlayStation Store reads as follows:
"Join Red, Chuck, Bomb and the Blues to save the stolen eggs in Angry Birds VR: Isle of Pigs, an immersive VR adventure! Discover the remote island where the greedy green pigs take their vacation in 50+ fun-filled levels – with more to come!"
Cave Digger: Riches
Cave Digger: Riches has an interesting back story. Cave Digger was originally released by developer VRkiwi, Mekiwi as a free-to-play title on Steam back in May of 2018. The game holds a "Very Positive" rating on Steam from a couple hundred reviewers (not bad for a VR title).
Then in August of 2018, the developers released the "Cave Digger: Riches" DLC, adding a ton of extra features to the base game for $19.99. This release has unanimously good reviews from the five players that reviewed it.
Apparently the folks at VRkiwi decided to ditch the free-to-play model for PS VR, instead just giving us the entire game with all of the content for one lump sum. That suits me just fine. The trailer for Cave Digger: Riches makes the game look very amusing, with the digging being supplemented with wit and nuclear warheads.
The official blurb from the PlayStation Store reads as follows:
"Cave Digger is a virtual reality mining game set in an alternative western universe. Jump into the elevator that will take you deep down into the mine. Explore the rich veins that are just waiting for the honest, hard workers to whack their pickaxes at!"
Counter Fight
Just one look at the trailer, and I think we can all see what we are gonna get with Counter Fight. Hungry customers will stream through the door, while – as the ramen chef – you struggle to cook individual ingredients and then assemble them into dishes to satisfy patrons' constant demands.
The flow of customers will increase, you will spill the ramen broth on the grill, fish will end up all over the floor, and hilarity will ensue.
There are plenty of games like this available in the VR space, but like many of the other games this week, this one has been released on Steam and people seem to like it quite a bit, giving it a "Very Positive" rating.
"Way more fun than I expected! Cute and funny mechanics and fast pace gameplay makes for a great combination that keeps you coming back to try and beat your last score," says Steam user Sivera. This seems to echo most other sentiments, with the most prevalent complaint being a lack of modes (you only get a five-minute mode and an endless mode on Steam).
The official blurb at the PlayStation Blog reads as follows:
"Enjoy the thrills of running your own ramen shop! Counter Fight is a fast-paced VR game where you cook and serve a variety of dishes to eccentric hungry customers."
Skyworld
One of the best genres in VR is the "strategy on a table top with living pieces" genre. Developed by Vertigo Games, Skyworld looks like it might just be the end-all-be-all title in this category.
Played against the computer or a friend, the majority of the game is a turn-based strategy title, giving each player plenty of time to plan and make their moves. But when battle ensues, the table flips, and each player must hold their own in hectic battle.
Guess what? Skyworld holds a "Very Positive" rating on Steam. Either we are getting a bumper crop of VR releases this week, or Steam reviewers love to rate things "Very Positive".
PlayStation Universe is playing Skyworld for review, so look for that to post sometime this week. The official blurb at the PlayStation Store reads as follows:
"Put the power of an army at your fingertips, conquer all worlds and wage war against friends online. Put the power of a full army — even dragons — at your fingertips in Skyworld, the award-winning VR wargame from the creators of Arizona Sunshine."
Space Junkies
What's this? An original VR title that isn't a port from PC? What's going on here?
Actually, Ubisoft did develop this title for PC VR platforms, and those are being released simultaneously with the PlayStation VR version. This is all part of the "Ubisoft wants people to be able to find a game in their VR multiplayer titles" program.
This frankly works for me, because I've seen too many multiplayer VR titles bite the dust due to lack of a player base. One of the best of these, Starblood Arena, was clearly one of the inspirations for Space Junkies.
Much like Starblood, players are put into an arena for team deathmatch battles (this time 2v2), having a free range of motion to swoop and soar in any direction. This allows fun strategies like my beloved "fly to the top of the arena and rain down hell from above" on opponents that haven't adapted to thinking vertically.
Space Junkies is now available in open beta (until 3-24), so hop in and have a look for yourself. Spoiler: Space Junkies is very fun.
The official blurb at the PlayStation Store reads as follows:
"Face off in extreme battles, immersing yourself in this visceral, jetpack-fueled VR arcade shooter. Danger is everywhere as you fly through the arenas, so stay sharp as you dodge and weave through the VR battlefields."
Tale of the Fragmented Star: Single Fragment Version
Tale of the Fragmented Star is a game that is certainly attempting to do something new and interesting in the VR space.
From what I can piece together, players are trapped on a dead star with an anime character, to whom they give directions. The goal is to put the star back together again, presumedly so that the anime girl bursts into flames and disintegrates. Or something.
I would encourage anyone interested in this title to take a look at the game's Steam page, which has a lot of dev discussion regarding game design. This is a game that can be played without hands, with the player steering the character around the dead star with their eyes.The character responds with AI, and the two of you work together through communication to solve the puzzle.
The official blurb at the PlayStation Store reads as follows:
"A lone girl stands abandoned on a broken star. There exists a point on the star that intersects with another world. By standing on this convergence point and wearing the Otherworld-Viewing Device (VR unit), you can communicate with the girl, and solve puzzles to help her leave."