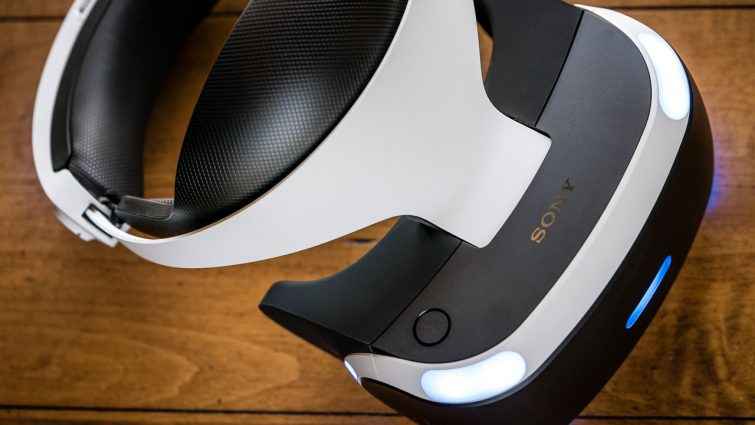 PlayStation VR has proven itself as a viable platform for innovative gaming, with Sony releasing groundbreaking titles every week from a variety of developers. Now in it's second year, PS VR is hitting its stride, with a variety of quality games reaching critical mass and meriting mainstream attention.
With games like Firewall: Zero Hour, Creed: Rise to Glory, and AstroBot Rescue Mission bringing multitudes of new gamers into the VR fold, we thought we would shine a light on new (and possibly lesser-known) titles as they release.
Here's the new release lineup for this week (it is fairly enormous and awesome):
Déraciné
FromSoftware, the creators of the Dark Souls series and Bloodborne has spun wildly off their beaten path with Déraciné.
Developed exclusively for PS VR, Déraciné casts the player in the role of a spirit at a boarding school. According to the PlayStation Blog, " the player must prove its existence and build a unique bond with the students as the world is uncovered through discovery and exploration. As the mystery of the story unfolds, the spirit must travel in time to change the fate of the pupils." This game sounds incredible, but it is a long way from the grimdark fantasy we are accustomed to when considering FromSoftware's output.
Earlier this week, the PS Blog posted an article purporting to contain a new launch day trailer. When it was pointed out that the trailer in the post was actually the E3 trailer, Sony quickly changed the headline and removed the trailer altogether. Long story short: there will be a new launch day trailer this week for players that want to get one last look at Déraciné before taking the plunge.
StarBear: Taxi
I know, I know. You are thinking, "With all this other awesomeness this week, why would I bother to even glance at StarBear: Taxi?" Give the trailer a look, and we'll talk.
The trailer actually looks cute, doesn't it? Maybe…even…fun? StarBear: Taxi tasks players with picking up fares and delivering them elsewhere on the map in a specified timeframe. Think Crazy Taxi, but taking place in Cloud City and populated by adorable animals.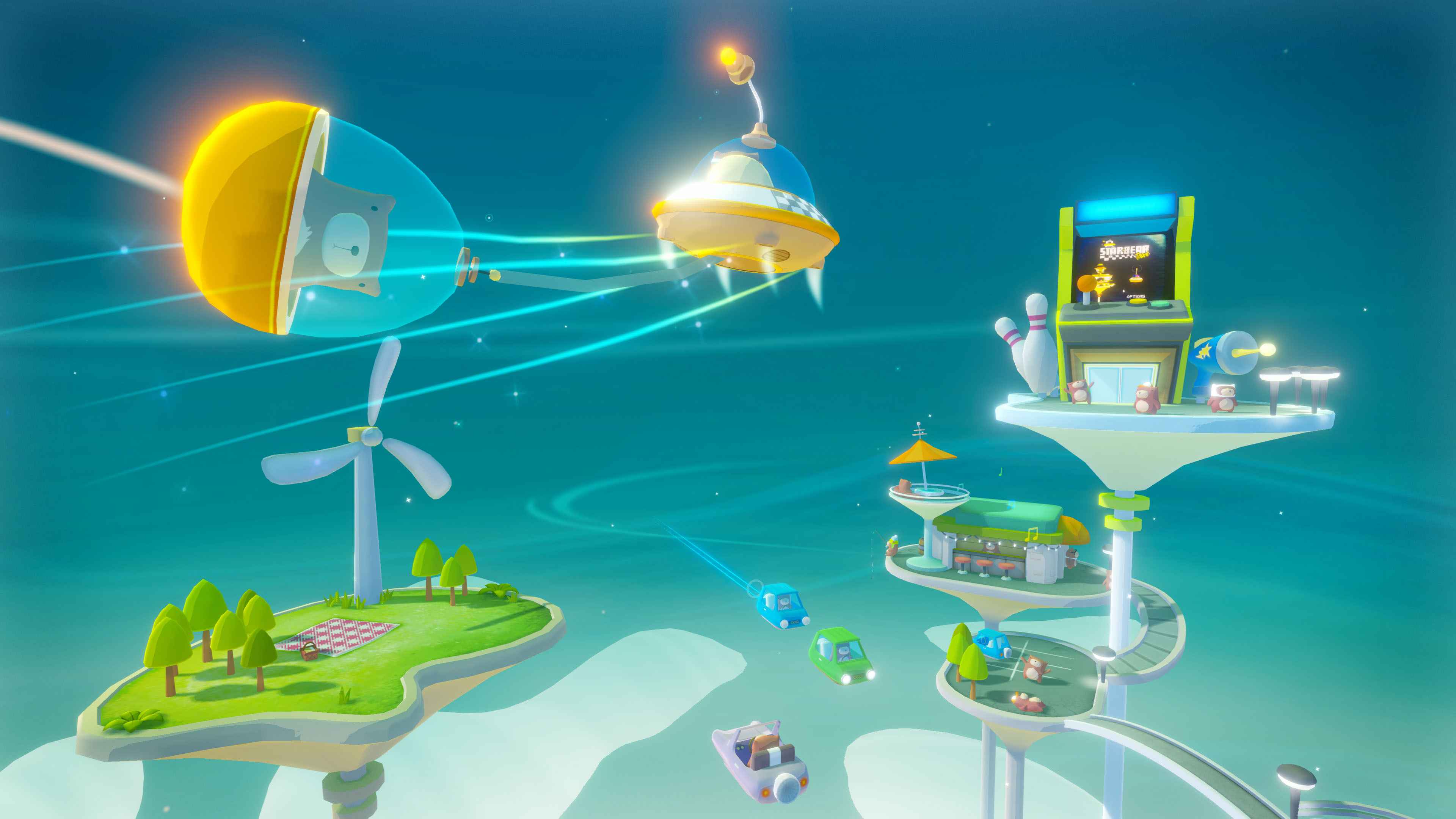 No price information is available yet on StarBear: Taxi, but the Steam VR version is currently going for $7.99, which usually translates to $9.99 in PlayStation dollars. There are only eight reviews on Steam, and seven of them are glowing (there is one whiner complaining about how his wrists hurt). If there is a kid in your life that enjoys PS VR (or if you enjoy innocent fun yourself), StarBear: Taxi might not be a bad option.
Syren
When will the scientific community learn to stop building labyrinthine underwater bases? They are just asking for something awful to happen. It never ends well.
In this case, instead of a giant prehistoric shark, robots that think they are humans, or Ayn Rand-inflected political statements, the undersea dwellers in Syren must deal with a swarm of deadly…syrens. Syrens, of course, are the mythical creatures of the sea that lure men to their deaths with beautiful singing and the promise of sweet, sweet fish-love.
Syren was released on PC in two episodes, and the package that will be available on PS VR will include both of them. The first episode focuses on survival through stealth and puzzle-solving, while the second episode flips the script and engages players with some good old-fashioned syren-blasting. Bang, bang, sea witches.
Tetris Effect
The highest profile game coming out for PlayStation VR this year is Tetris Effect. While games like Moss and AstroBot: Rescue Mission have gotten some crossover attention from the mainstream press, the Tetris Effect trailer hit at E3 with the impact of a small nuke, and the gaming community has been salivating in anticipation ever since.
We don't have much to say about Tetris Effect that hasn't already been said, other than fact that – like everyone else – we are going to be playing it. It is Tetris, and it looks incredible. Folks without PlayStation VR can play on standard televisions, so everyone can be part of the conversation when Tetris Effect launches on November 9.
For a taste of the greatness to come, don't forget to check out the limited time demo, which is available this weekend only.
Transpose
One of the under sung PlayStation VR games of 2018 was Blasters of the Universe. Developed by Secret Location, Inc., Blasters was a first person bullet-hell shooter with a ton of weapon customization and a great sense of humor.
Secret Location is back this week with Transpose, and it looks as though the dev team has branched out in an entirely new direction for their new title. The Transpose Trailer is a bit unclear, but what is happening in the game has been recently cleared up in press releases (and on the PS Blog):
" Transpose is a dreamlike VR puzzle game set in a universe where time and gravity are used as tools to manipulate the world. By creating and working with looped recordings of their actions, players must solve increasingly complex physics puzzles in a mysterious setting where notions of space and time no longer apply."
One of the PlayStation Universe editors recently remarked that Transpose gave them "Lawnmower Man flashbacks", and that's as good a way to describe the neon-fused graphical style as any. In a medium crowded with shooters and stealth games, Secret Location is once again trying something new and innovative, making Transpose worthy of attention in this crowded week of releases.