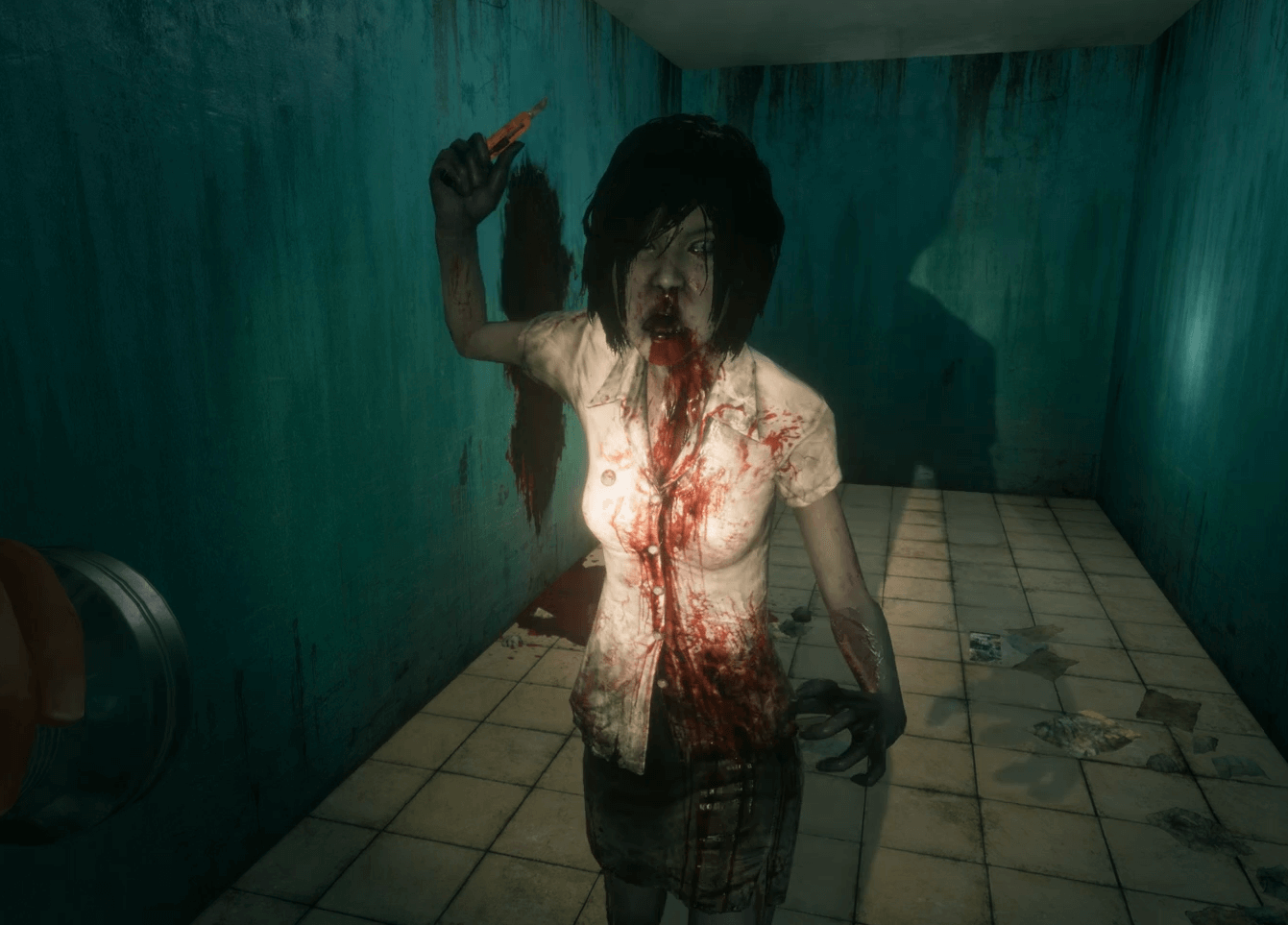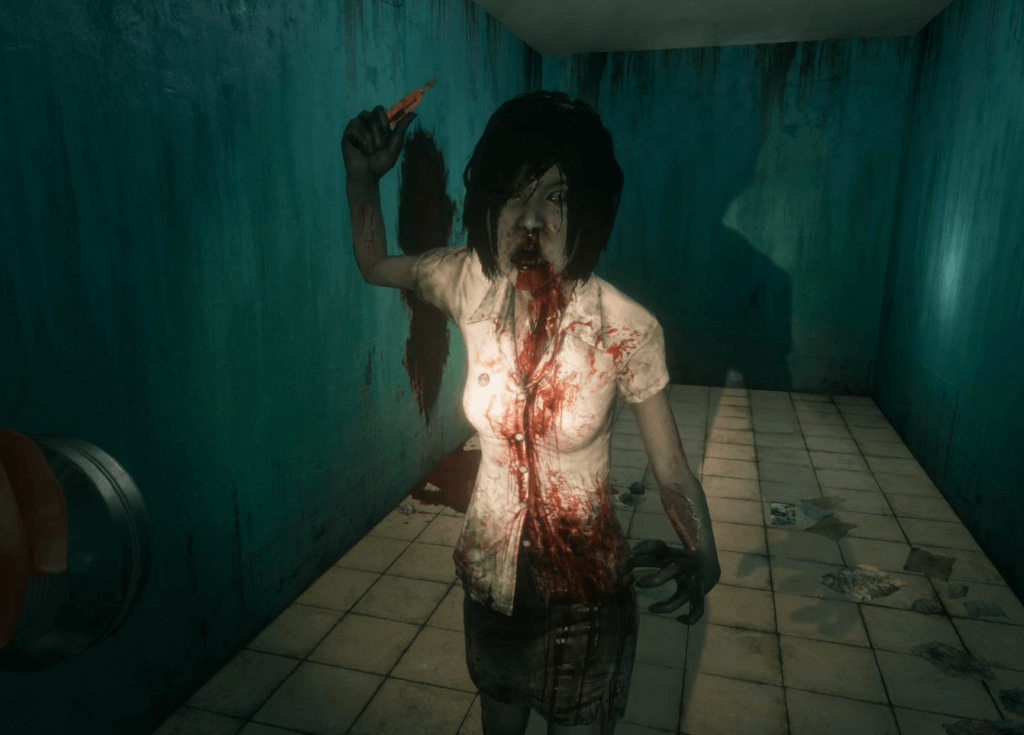 We've already enjoyed some of the best PS4 horror games over the last few years – The Evil Within and Alien Isolation to name just a couple – but with virtual reality now available to the PlayStation masses, PlayStation VR has the opportunity to take horror to terrifying new heights with some scary games!
Scary PlayStation VR Horror Games
If you don't like scares, then alternatively your can check out some of the best PSVR games that aren't focused on horror. Alternatively, join us as we take a look at some scary PlayStation VR horror games available right now!
Scary PSVR Horror Games – The Persistence
A terrifying rogue-like that encompasses a variety of survival horror elements, The Persistence is set above a doomed colony ship, and you, as the sole survivor, must stealth and murder you way through the horde of mutant horrors that have infested the ship as you unlock new blueprints and technologies to get the job done.
The kicker? With each death the layout the ship rearranges itself with all new threats and horrors for you to face. You'll want to be sitting down when you play The Persistence, that's for sure.
Scary PSVR Horror Games – Exorcist Legion VR
In our Exorcist Legion VR review, our reviewer was so freaked out he had to leave his own house. Consisting of five episodes, and inspired by the third Exorcist movie, you play the role of a Boston police detective. Visiting crime scenes and gathering clues, it some materializes that something sinister is at work.
The graphics are stunning, the pacing is perfect and the scares are real. If you pick up one scary PlayStation VR game this year, then grab Exorcist Legion VR, which stays with you long after the credits roll.
Scary PSVR Horror Games – Here They Lie
Here They Lie offers a twisted and surreal experience that will scare the living daylights out of you one minute, and have you laughing like a maniac the next. With masturbating creatures with pig heads following you down sewer pipes to jumping out of your skin the first time a guy a freak with a wolf's head chases you with a machete, expect to be freaked out by the strange goings-on of this creepy world's inhabitants. Okay, so our reactions were a little dramatic.
Scary PSVR Horror Games – Resident Evil 7
Many have tried the Kitchen VR demo during Sony's PSVR marketing push, and it was bloody scary. Resident Evil 7 will be the evolution of that in all its virtual reality glory. Fully playable on PS4 and PlayStation VR from start to finish, Resident Evil 7 sticks rigidly with the horror and exploration themes of one of scariest videogame franchises to date. Resident Evil 7 could be the definitive horror experience on Sony's VR headset.
Scary PSVR Horror Games – Dying: Reborn
With its hyper-realistic graphics, Oasis Games' horror puzzle game for PSVR has great potential. Fuzzy, cracking TV screens, and a dark and foreboding environment could be just the ticket for some decent horror thrills as you interact with objects and attempt to escape from its creepy locations. It looks like they'll be some claustrophobic environments to escape from, so keep calm and don't panic!
Scary PSVR Horror Games – Weeping Doll
The psychological thriller from Chinese developer, TianShe Media tasks you with finding out what's happened to family that has gone missing. The interactive world involves you moving around a spooky mansion attempting to solve puzzles by interacting with the environment to find hidden codes and keys. Expect plenty of jump-scares, and freaky-looking dolls!
Scary PSVR Horror Games – Paranormal Activity
Based on the popular horror film franchise, Paranormal Activity tasks players with wandering around a haunted house with your flashlight. Flickering lights, paranormal goings-on and plenty of jump-scares are guaranteed and, judging by the reaction of some players, you could be chucking up at the horror that awaits!
Paranormal Activity is simply terrifying. Don't say we never warned you.
Scary PSVR Horror Games – Home Sweet Home
One of the scariest games available right now on PlayStation VR, Home Sweet Home is deeply unnerving. Though gameplay could be a lot more immersive, the horrors that await really get under your skin.
Developer Yggdrazil Game Group has expertly crafted a horror experience that stays with you long after the credits role. From the outset, it shocks you with a disturbing opening sequence and never lets go with its frightening imagery and superb sound design with leaves you with a sense of a paranoia. Check out the Home Sweet Home review.
Honorable Mention
Sony Santa Monica's Until: Dawn Rush of Blood is a decent introduction to PSVR horror, but it doesn't quite deliver the terror and frights that we expected from a game that's a spin-off to the jump-scare heavy Until Dawn. Still, it's creepy. Spiders, killer clowns and mannequins that come to life will certainly scare some.
If you think there are more scary PlayStation VR horror games that should make this list, let us know in the comments below and we'll check them out!