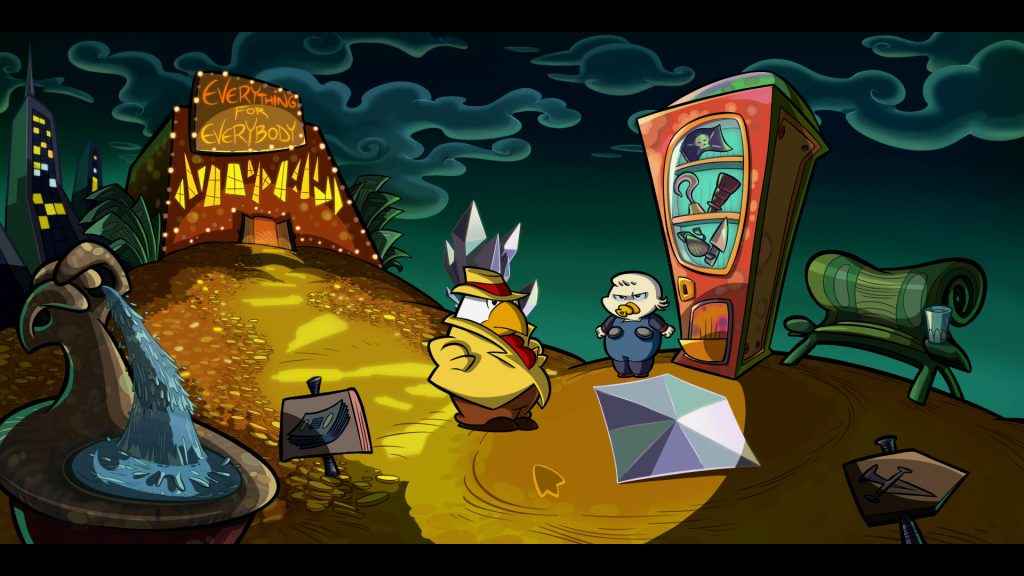 Following the resurgence of point-and-click games on PS4, two independent publishing and distribution companies from Italy plan to bring many more to Sony's console.
Grim Fandango, The Pillars of the Earth and Thimbleweed Park are just three of the point-and-click adventures that have gained an audience of admirers on PS4, and MixedBag and Adventure Productions have big plans for the future.
Starting off by launching two new point-and-click games on PS4 shortly, The Wardrobe and Detective Gallo will lead the line-up. Both titles will also be released on Nintendo Switch.
While The Wardrobe Is full of pop culture references and features a cynical skeleton as the main character, Detective Gallo is a murder mystery featuring a feathered investigator. Both games appear to be fused with the type of humor we've come to expect from the genre!
Check out both the trailers for the new point-and click adventures coming to PS4 soon.
Release dates for both The Wardrobe and Detective Gallo are yet to be confirmed.