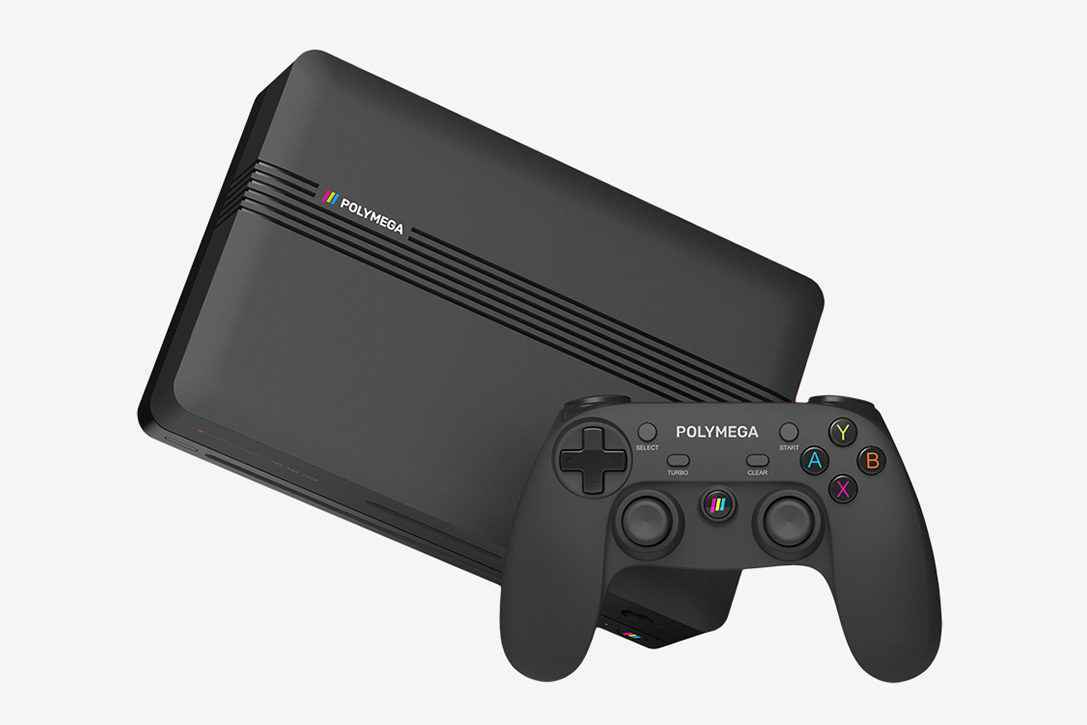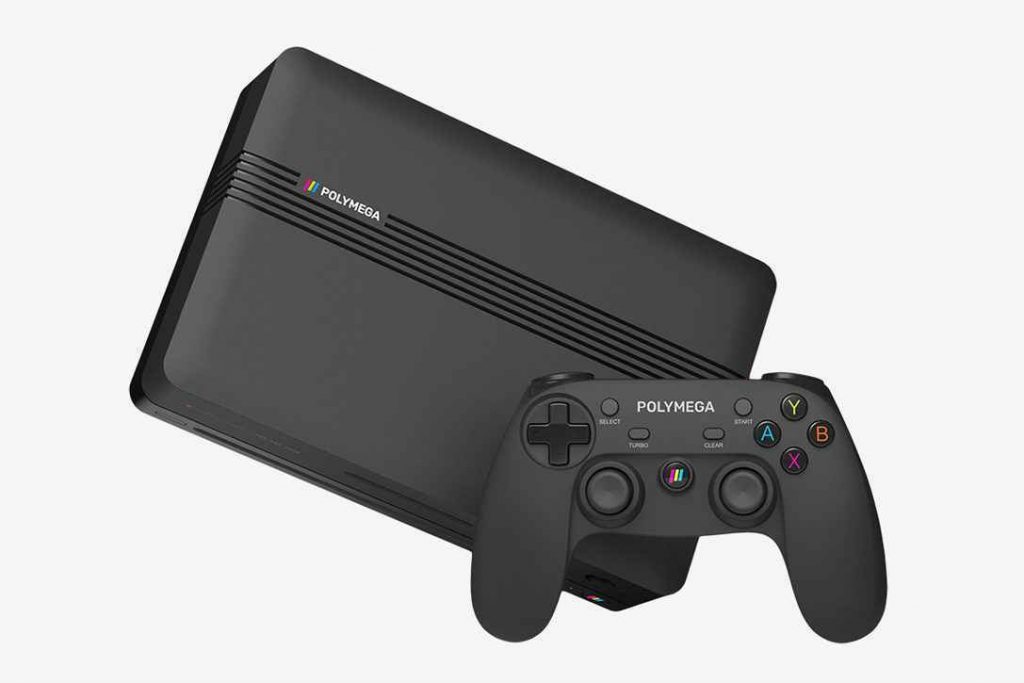 Something that's hard to find is a way to play all of your retro games in the modern age. That kind of setup, with all the consoles, converters, and cords, requires a ton of real estate. However, the team behind the upcoming home console, Polymega, is looking to offer a solution to your problems.
Polymega: Retro Gaming Emulation
The way the Polymega works comes from one piece of hardware that plays everything, albeit one that has several moving parts. For each different retro console, separate Element Modules connect into the Polymega Base Unit. Four modules launch alongside the Polymega Base Unit, and each one has its own console-themed controller.
At release, the four available Element Modules can play:
PlayStation 1
NeoGeo
TurboGrafix
NES
SNES
Sega Genesis
Sega CD
Sega 32X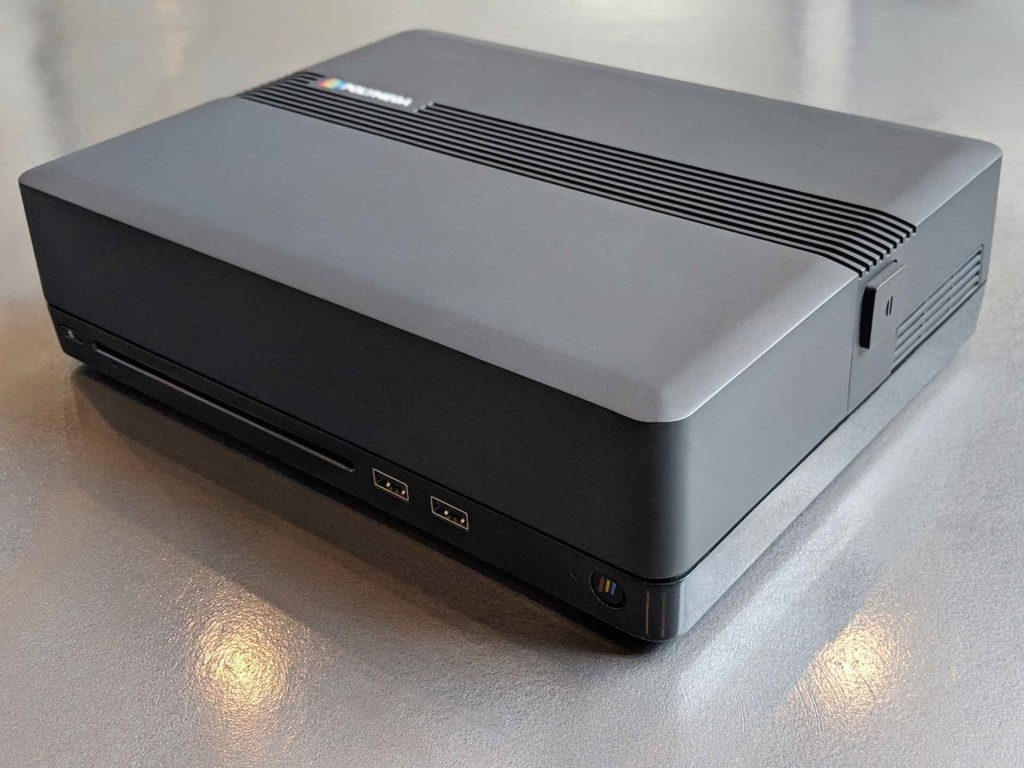 Of course, the Base Unit lets you play your PS1 discs with ease on an HDMI-connected TV. What makes the Polymega so great for those who want to play PS1 games is that the Polymega Base Unit comes with the disc drive by default. So, no extra module has to be purchased in order to play through your collection.
The Polymega runs off a few emulators in order to make this compilation device work. The first emulator is known as Mednafen, which runs the PS1, Sega Saturn, Super NES, and PC Engine. The Polymega also utilizes Mesen for NES games, and Mame runs the NeoGeo titles. The Sega CD, Sega Genesis, and Sega 32X all play thanks to the Kega Fusion emulator. Of course, Polymega made sure to license these emulators before distributing the device.
You may have noticed the word "emulator" used above, even though the Polymega plays physical media. This holds true, since this device does not technically play games directly from the disc or cartridge. Essentially, the Polymega creates an ISO file, or an image of the game, and loads it onto the onboard hard drive. Then, the console reads that ISO file while you play the game.
Polymega: PS1 Games, Save States, And Multiple Disc Games
While all games played on the Polymega have save states created on the onboard hard drive, the PS1 has one specific option to keep in mind. If you still have your old PS1 saves, get your hands on the PS3 USB Memory Card adapter and you can transfer your files over and continue where you left off.
Another point worth mentioning pertains to multi-disc games, like the Final Fantasy titles. For these games, you have a couple options. You can either simply eject the disc like normal and allow the Polymega to create that disc's ISO file, or you can go ahead and immediately have image files created for each disc. With the latter, you spend less time waiting to keep playing.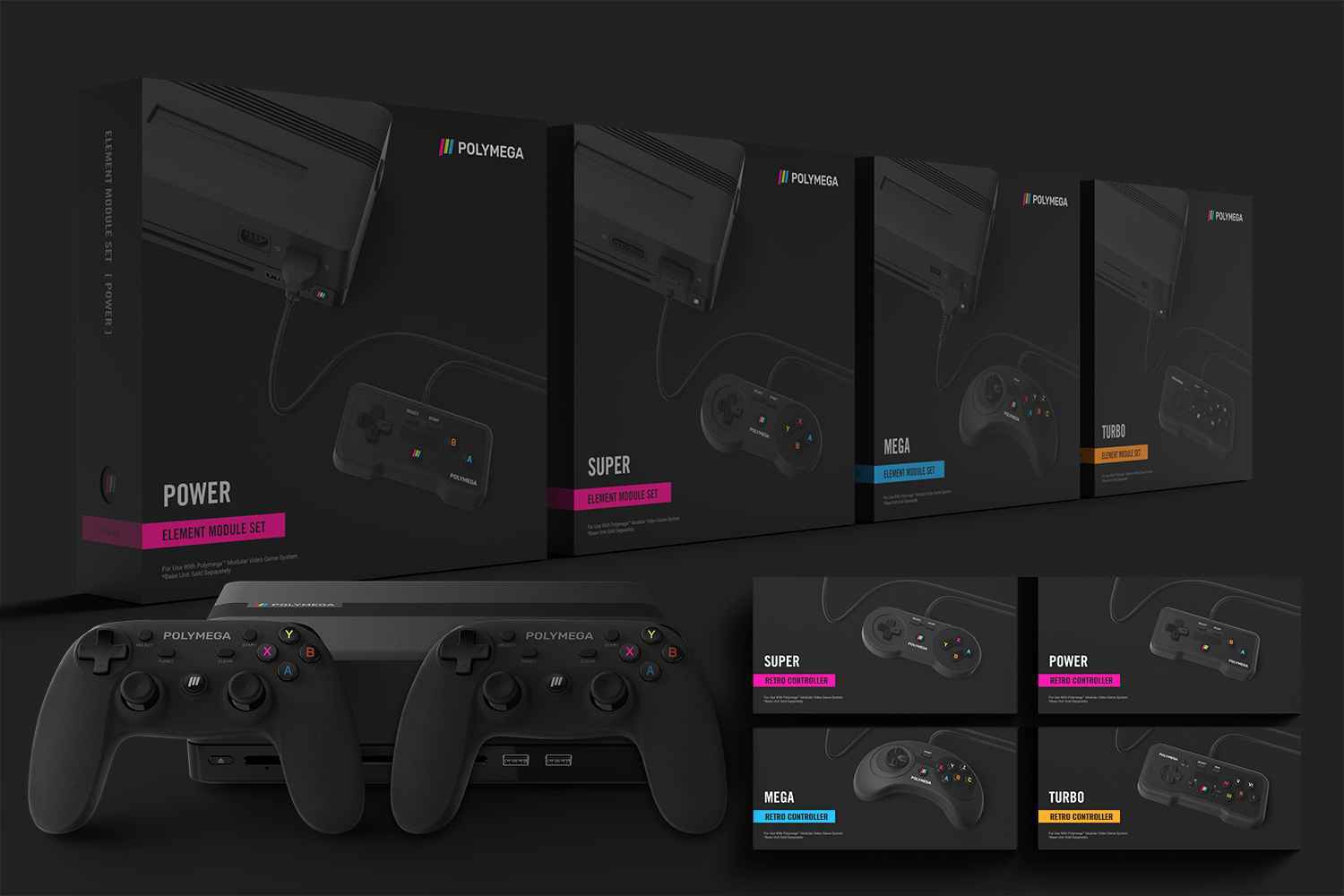 Polymega Price and Bundles
A couple bundles exist for this retro machine. In terms of cost, they're not necessarily for the faint of heart. However, for those of us PlayStation owners interested in an HD option, the Base Unit has us covered. In fact, the base model handles all disc-based retro gaming on its own, including Sega CD, Sega Saturn, TurboGrafx CD, NeoGeo CD, and, of course, the PS1.
Sure, we can always resort to a PS3 in order to play PS1 games. A used PS3 goes for much cheaper, so that's the best route if PS1 is the only old library you wish to indulge in. However, if you have a deep retro library that spans many consoles, investing in this product may make your life easier.
Ultimate Bundle – $649.99
Polymega™ Base Unit Set with Wireless Controller + Additional controller
EM01 NES Element Module Set + Additional controller
EM02 SNES SFC Element Module Set + Additional controller
EM03 MD GEN 32X Element Module Set + Additional controller
EM04 PCE SGX TG16 Element Module Set + Additional controller
Deluxe Bundle – $499.99
Polymega™ Base Unit Set with Wireless Controller
EM01 NES Element Module Set
EM02 SNES SFC Element Module Set
EM03 MD GEN 32X Element Module Set
EM04 PCE SGX TG16 Element Module Set
Base Unit – $299.99
Polymega Base Unit
Wireless Controller with 2.4Ghz Dongle and OTG USB
Charging CablePower Supply Unit
High Speed HDMI Cable (6ft, 18Gbps)
Dust CoverExperience Guide
1 Year Limited Warranty
"Turbo" Module – $59.99
"Mega" Module – $59.99
"Super" Module – $59.99
"Power" Module – $59.99
Totalling up the cost of the extra controllers, the four modules, and the base unit leaves the price running a little over $700. That's only a bit more than the Ultimate Bundle. $50, in the long run, isn't exactly a major saving. So, buying these components piece by piece remains a viable option for both you and your bank account.
Polymega Release Date
The Polymega release date has yet to be nailed down as of yet. However, the device should launch sometime this summer, with all pre-orders first being fulfilled.
Special note: the price in the trailer is an early pre-order price offered at the time of this video's publication. Pricing now matches the above values.
---
What do you think of this product? Is it something you're interested in, or are there too many moving parts for this to be viable?