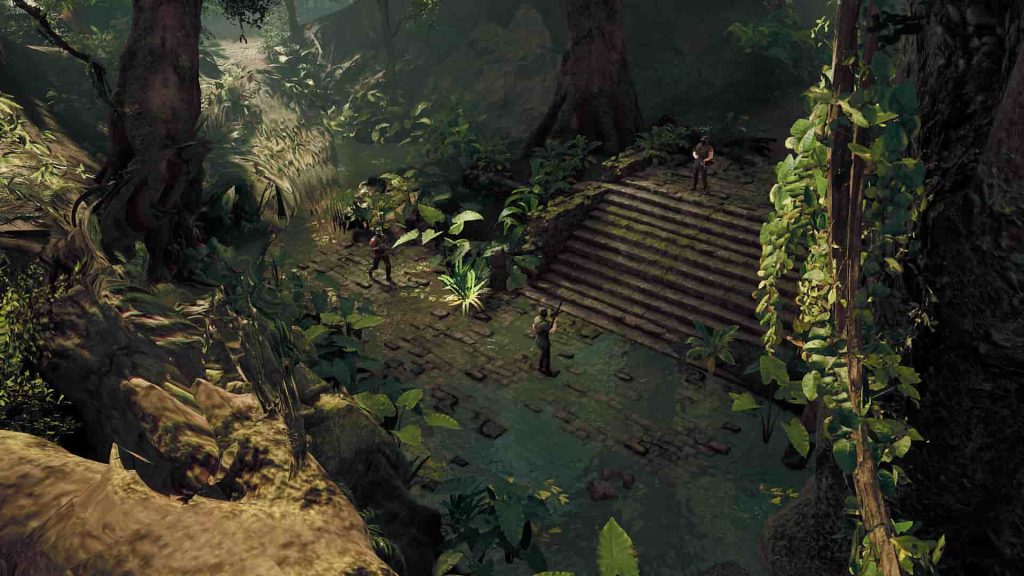 Gamescom 2019 has given us our first look at Predator: Hunting Grounds gameplay. The upcoming asynchronous multiplayer game from Illfonic is set to come to PS4 next year.
Predator: Hunting Grounds Gameplay
Predator: Hunting Grounds replicates the scenario of the 1987 original movie, having a player controlled fireteam of four individuals storming a jungle to destroy local insurgents all the while the titular Predator stalks its prey from outside the conflict.
As one might expect Predator is a natural fit for the 4 vs 1 game type pioneered by titles such as Evolve, Warhammer: Vermintide and other such like-minded titles.
Predator: Hunting Grounds comes from Illfonic, the same developer which brought us Friday the 13th. Currently the game is in alpha state which means that much of the roughness you see in the video will (hopefully) be seen to before the game releases on PS4 (and maybe later on PS5), sometime in 2020.
You can watch the gameplay debut below right now:
The Gamescom convention hosts almost every major publisher in the industry, including Sony Interactive Entertainment. The convention kicked off with Gamescom Opening Night Live a reveal show hosted by Geoff Keighley, the Creator of The Game Awards. You can rewatch the livestream here.
If you need to keep up with all the announcements from the show you can head over to our landing page for the event which has every announcement made during the show. You can also see the announcements as they happen by heading to our Gamescom 2019 Feed.
Predator: Hunting Grounds is the latest multiplayer title from developer Illfonic, who released Friday The 13th: The Game back in 2017. It takes the formula of that game and throws it into the Predator universe. The game was announced during Sony's May State Of Play event.
Predator: Hunting Grounds is scheduled to come to PS4 in 2020.