A Guatemalan retailer called 'MAX' has listed a Prince of Persia Remake for PS4 and Nintendo Switch, with the game set to release in November 2020.
The news was first picked up by Reddit User Donato_Andrea and could be a sign that Ubisoft is set to announce the remake soon, likely at their second Ubisoft Forward showcase which is set to take place in September.
It is worth noting that retail listings don't always result in an actual game being in the works or releasing anytime soon. But, this is the first time a listing for a new Prince of Persia has appeared, and it comes after months of rumors and speculation including Ubisoft potentially creating a new Twitter account for the brand.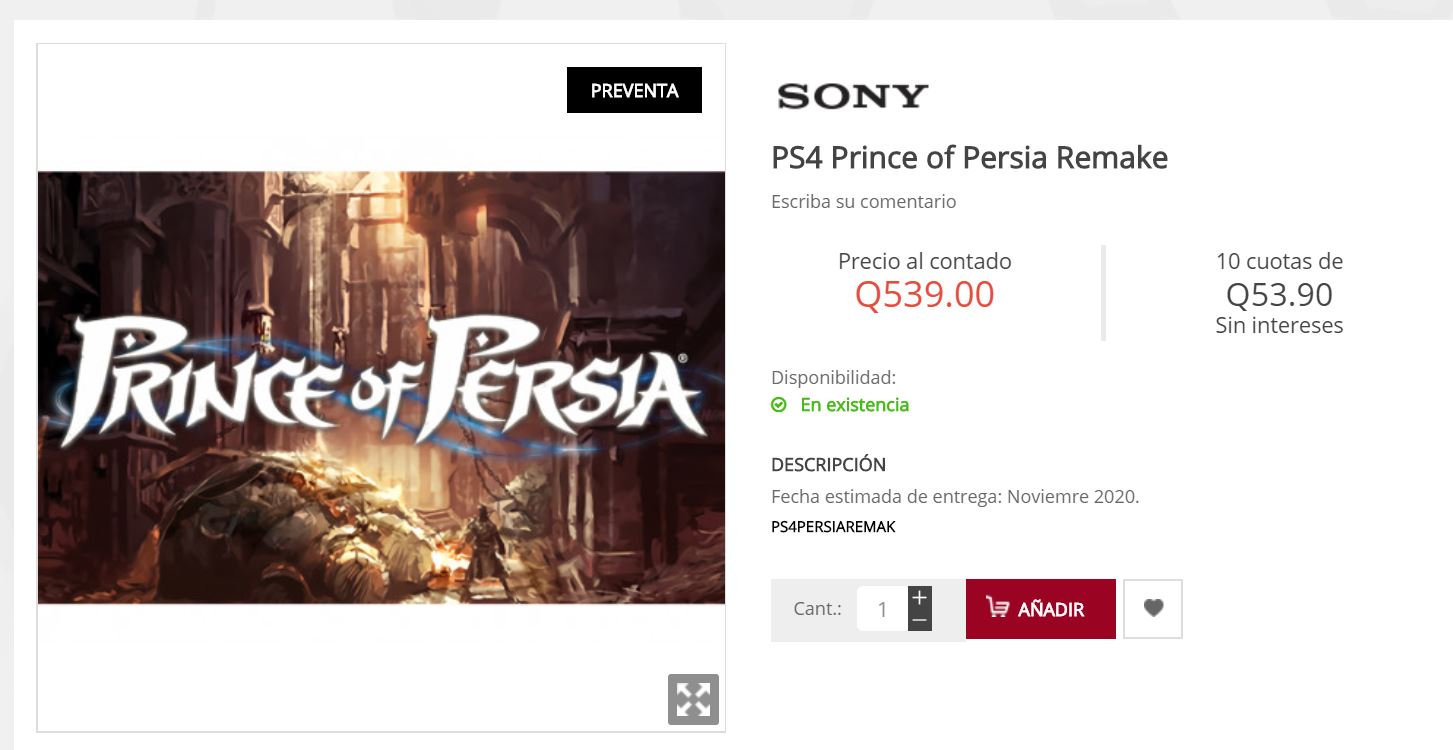 Once again, we will have to wait and see before we have any kind of confirmation that a remake of Prince of Persia, or even a new game in the franchise is in the works.