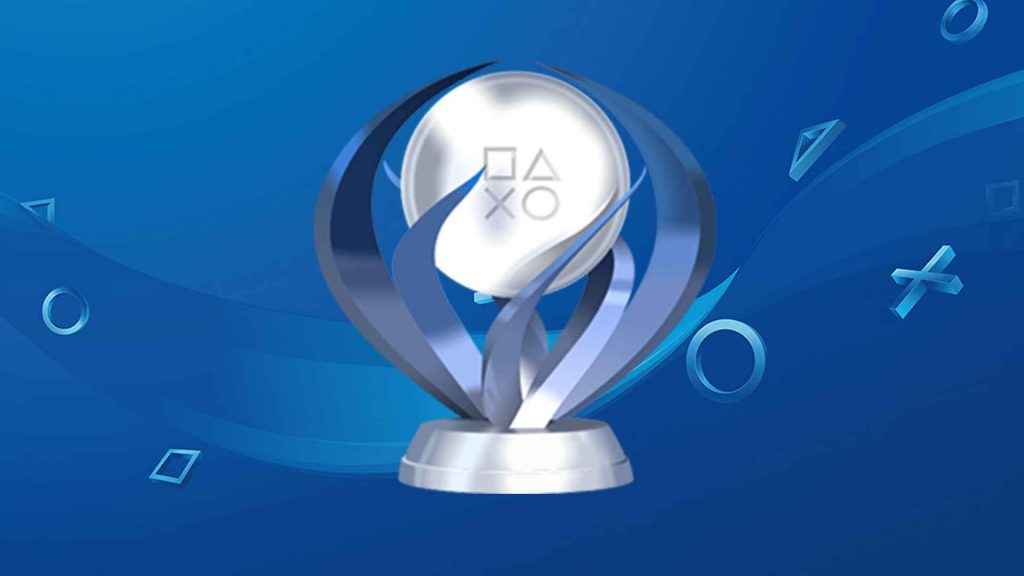 Well over 700 games make up the PS Now game list, but not all of them have their own Platinum Trophy. We have gone through them and separated the non-Platinum Trophy games from those that do have one. With PS Now's price slashed to $59.99 per year, this service is a fantastic option for Trophy hunters to more easily access Trophies. This is PSU's PS Now non-Platinum List you never knew you needed until now! Even though these games don't have Platinum Trophies, there are still some fantastic games in this list!
To streamline the information, we formatted each line with the following information:
Game name – Platform – Trophy count

Ex: BlazeRush – PS3 – 21 Trophies
A better way to sift through this long list is to simply use Ctrl + F to find specific games. Also, you may notice that some games on this list do actually have Platinums Trophies. Those games are on here simply because their Platinums can no longer be obtained for various reasons, the main culprit being server shutdown.
You can find the PS Now Platinum list here, which features all the PS Now games that have Platinum Trophies, if you so choose!
Let's get to it!
PS Now Non-Platinum Games List
A
A Bastard's Tale – 10 Trophies

A Boy and His Blob – PS4 – 21 Trophies

ABZU – PS4 – 12 Trophies

Aces of the Luftwaffe – PS4 – 9 Trophies

Act It Out! A Game Of Charades – PS4 – 14 Trophies

Active Soccer 2 DX – 10 Trophies

ADR1FT – 15 Trophies

Agatha Christie – The ABC Murders – PS4 – 15 Trophies

Alex Kidd in Miracle World – PS3 – 12 Trophies

Alienation – PS4 – 42 Trophies

Alien Rage – PS3 – 20 Trophies

Alien Spidy – PS3 – 12 Trophies

All Zombies Must Die!

– PS3 -12

Altered Beast – PS3 – 12 Trophies

Amazing Discoveries in Outer Space – PS4 – 15 Trophies

Anna Extended Edition – PS3 – 15 Trophies

Anodyne – PS4 – 16 Trophies

Anomaly Warzone Earth – PS4 – 14 Trophies

Another World: 20th Anniversary Edition – PS4 – 13 Trophies

APB Reloaded PS4 – 13 Trophies

Ape Escape 2 – PS2 – 14 Trophies

Aqua Panic! – PS3 – 14 Trophies, MP

Armageddon Riders – PS3 – 11 Trophies

Asdivine Hearts – PS4 – 15 Trophies

Azkend 2 – PS4 – 16 Trophies
B
Back to Bed – PS4 – 16 Trophies

Backgammon Blitz – PS3 – 13 Trophies, MP5

Bard's Gold – PS4 – 13 Trophies

Bang Bang Racing – PS3 – 12 Trophies

Baseball Riot – PS4 – 16 Trophies

Battalion Commander – PS4 – 12 Trophies

Bellator MMA Onslaught – PS3 – 15 Trophies

Bentley's Hackpack – PS3 – 15 Trophies

Big Sky: Infinity – PS3 – 14 Trophies

Bionic Commando: Rearmed – PS3 – 12 Trophies

Bionic Commando: Rearmed 2 – PS3 – 12 Trophies

BIT.TRIP Presents… Runner2: Future Legend of Rhythm Alien – PS3 – 16 Trophies

Black Knight Sword – PS4 – 12 Trophies

Bladestorm: The Hundred Years War – PS3 – 0

BlazeRush – PS3 – 21 Trophies

Blood Knights – PS3 – 12

BloodRayne: Betryal – PS3 – 12

Blue Estate – PS4 – 13

Bolt – PS3 – 0

Bomberman Ultra – PS3 – 11

Bound – PS4 – 27

Bombing Busters – PS4 – 13

Braid – PS3 – 12

Brick Breaker – PS4 – 20

Brothers: A Tale of Two Sons – PS3 – 12

Bubsy: The Woolies Strike Back – PS4 – 11

Burn Zombie Burn: The Diarrhea Bundle – PS3 – 23
C
Capcom Arcade Cabinet: All-in-One-Pack – 9

Cars: Mater-National Championship – 0

Cartoon Network Battle Crashers – PS4 – 14

Castle Invasion: Throne Out – PS4 – 13

Castlevania Harmony of Despair – PS3 – 12

Castlevania Lords of Shadow – Mirror of Fate HD – PS3 – 20

Cel Damage HD – PS3 – 16

Chime Super Deluxe – PS3 – 12

Choplifter HD – PS3 – 12

Chronicles of Teddy: Harmony of Exidus – PS4 – 17

Clouds & Sheep 2 – PS4 – 15

Comet Crash Bionic Bundle – PS3 – 12

Comix Zone – PS3 -12

Contrast – PS4 – 21

Costume Quest 2 – PS3 – 18

Counter Spy – PS4 – 14

Crash Commando – PS3 – 12

Crazy Taxi – PS2 – 12

Crimsonland – PS4 – 21

Critter Crunch – PS3 – 11 | MP

Cuboid Ultimate Bundle – PS3 – 16
D
Danger Zone – PS4 | 12

Dark Sector – PS3 – 0

Darkstalkers Resurrection – PS3 – 19 | MP

Dead Island Retro Revenge – PS4 – 13

Deadliest Warrior: Legends – PS3 – 11

Deadliest Warrior: The Game – PS3 – 15

Derrick the Deathfin – PS3 – 14

detuned – PS3 – 10

Devil May Cry 4 – PS3 – 0

Divekick – PS3 – 14

Doc Clock: The Toasted Sandwich of Time – PS3 – 11

Dogfight 1942 – PS3 – 22

Doki-Doki Universe – PS4 – 14

Double Dragon Neon – PS3 | 13

Dragon's Lair – PS3 – 8

Dragon's Lair II: Time Warp – PS3 – 13

Dynamite Fishing World Games – PS3 – 10
E
Eat Them! – PS3 – 13

echochrome – PS3 – 10 | MP

Electronic Super Joy – PS4 – 10

Elefunk – PS3 – 0

Entwined – PS4 – 14

Escape Plan – PS3 – 13

Eternal Sonata – PS3 – 0

Ethan: Meteor Hunter – PS3 – 12

Eufloria – PS3 – 20

Everyday Shooter – PS3 – 0

Exile's End – PS4 – 11

Extreme Exorcism – PS3 – 13
F
Fantavision – PS4 – 15

F.E.A.R. (Campaign Mode) – PS3 – 0

Faery: Legends of Avalon – PS3 – 12

Fat Princess – PS4 – 27

Fighting Vipers – PS3 – 15

Final Exam – PS3 – 16

Final Fight: Double Impact – PS3 – 12

Firefighters: The Simulation – PS4 – 19

fLOW – PS4 – 14

Flower – PS4 – 14

Fluster Cluck – PS4 – 8

Forestry 2017 – The Simulation – PS4 – 18

Frogger Returns – PS3 – 4

Fuel Overdose – PS3 – 11
G
Galaga Legions DX – PS3 – 12

Garou: Mark of the Wolves – PS4 – 19

Ghostbusters: Sanctum of Slime – PS3 – 12

Giana Sisters: Twisted Dreams – PS3 – 12

Go! Puzzle – PS3 – 0

Golden Axe – PS3 – 12

GO! Sports Ski – PS3 – 0

Gravity Crash – PS3 – 21 | MP

Guilty Gear Xrd -Revelator – PS3 – 0

Guilty Gear Xrd Rev 2 – PS4 – 0
H
Hamilton's Great Adventure – PS3 – 21

Hamsterball – PS3 – 16

Heavenly Sword – PS3 – 0

High Stakes on the Vegas Strip: Poker Edition – PS3 – 14

Hoard – PS3 – 11

Hohokum – PS3 – 12

Homefront

– PS3 – 48 | MP deactivated

Hot Shots Golf: Out of Bounds – PS3 – 0

Hot Shots Tennis – PS4 – 12

How to Survive – PS3 – 12

Hunter's Trophy 2: America – PS3 – 15

Hunter's Trophy 2 : Australia – PS3 – 12

Hustle Kings – PS4 – 31
I
ibb & obb – PS3 – 11

In Space We Brawl – PS3 – 18

Industry Giant 2 – PS4 – 12

inFAMOUS: Festival Of Blood – PS3 – 14

Inside My Radio – PS4 – 19

Interpol: The Trail of Dr. Chaos – PS3 – 12

Ironcast – PS4 – 14
J
Jeremy McGrath's Offroad – PS3 – 12

Jetpack Joyride Deluxe – PS3 – 12 | MP

Joe Danger 2: The Movie – PS3 – 12

Journey – PS4 – 14

Judge Dee – The City God Case – PS3 – 15

Jumpjet Rex – PS4 – 16
K
Karateka – PS3 – 12

Killzone 3

– PS3 – 79 | 17.02% | MP (Impossible)

Kinetica – PS2 – 12

King Oddball – PS4 – 16

Knytt Underground – PS3 – 20

Kung Fu Rabbit – PS4 – 17
L
Last Tinker: City of Colors – PS4 – 13

Lead and Gold: Gangs of the Wild West – PS3 – 12

LEGO Batman: The Videogame – PS3 – 0

LEGO Indiana Jones: The Original Adventures – PS3 – 0

LEGO Star Wars: The Complete Saga – PS3 – 0

Lemmings – PS3 – 12

Leo's Fortune – PS4 – 13

Limbo PS3 – 13

Linger in Shadows – PS3 – 16

Lock's Quest – PS4 – 14

LocoRoco

Cocoreccho

!

– PS3 – 0

Lost Planet 2

– PS3 – 51 | MP (Impossible)

Lost Planet: Extreme Edition – PS3 – 0

Lovely Planet – PS4 – 14

LUMINES Supernova – PS3 – 11
M
Machinarium – PS3 – 12

Magic Orbz – PS3 – 18

Mahjong Tales™: Ancient Wisdom – PS3 – 21 | MP

Mars: War Logs – PS3 – 14

Marvel Puzzle Quest: Dark Reign – PS4 – 14

Mastercube – PS4 – 12

Matt Hazard: Blood Bath & Beyond – PS3 – 12

Mega Man 10 – PS4 – 12

Mega Man 9 0 PS3 – 0

Metal Gear Solid V: Ground Zeroes – PS4 – 15

Metal Slug 3 – PS3 – 14

Minutes – PS4 -14

Momonga Pinball Adventures – PS4 – 10

Monkey Island: Special Edition – PS3 – 12

Monkey Island 2: Special Edition – PS3 – 12

MouseCraft – PS4 – 12

MX vs. ATV Alive

– PS3 – 46 | 3.32% | MP (Impossible)

MX vs. ATV Reflex

– PS3 – 48 | MP (Impossible)

MX vs. ATV: Untamed – PS3 – 0
N
Narco Terror – PS3 – 15

NBA 2K Playgrounds 2 – PS4 – 13

Neon Chrome – PS4 – 14

Nidhogg – PS4 – 12

Nights Into Dreams – PS3 – 13

Ninja Gaiden Sigma – PS3 – 0

No Time to Explain – PS4 – 10

NOVA-111 – PS3 – 12

Numblast – PS3 – 15

Obliteracers – PS4 – 13

OlliOlli – PS4 – 12

One Upon Light – PS4 – 7

Operation Flashpoint: Red River – PS3 – 48

Overlord 2

– PS3 – 50 | MP (Impossible)

Overlord: Raising Hell – PS3 – 0
P
PAC-MAN Championship Edition DX – PS3 – 15

Papo & Yo – PS3 – 10

Penny Arcade Adventures: On the Rain-Slick Precipice of Darkness: Episode 1 – PS3 – 12

Penny Arcade Adventures: On the Rain-Slick Precipice of Darkness: Episode 2 – PS3 – 12

PID (Peculiar Destination) – PS3 – 12

Pirates of the Caribbean: At World's End – PS3 – 0

Pixel Piracy – PS4 – 12

PixelJunk Eden – PS3 – 32

PixelJunk Eden Encore – PS3 – 32

PixelJunk Monsters – PS3 – 19

PixelJunk Monsters Encore – PS3 – 19

PixelJunk Racers 2nd Lap – PS3 – 16

PixelJunk Shooter 2 – PS3 – 13

PixelJunk Sidescroller – PS3 – 15

Piyotama – PS3 – 0

Plague Road – PS4 – 8

Planet Minigolf PS3 – 14

Planets Under Attack PS3 – 21

Poker Night 2 – PS3 – 13

Poncho PS4 – 14

Primal – PS4 – 15

Professional Farmer 2017 PS4 – 18

Rain – PS3 – 12

Proteus – ps3 – 11

Pumped BMX+ – PS3 – 16

Pure Hold'em World Poker Championship – PS4 – 15

Puzzle Agent – PS3 – 0
Q
Q*Bert: Rebooted – PS3 – 9
R
R-Type Dimensions – PS3 – 12

Rad Rodgers – PS4 – 9

Rag Doll Kung Fu: Fists of Plastic (Single Player Only) – PS3 – 12

Rain – PS3 – 12

Ratatouille – PS3 – 0

Ratchet & Clank: Quest for Booty – PS3 – 0

Realms of Ancient War – PS3 – 12

Red Dead Redemption: Undead Nightmare – PS3 – 91

Red Faction Battlegrounds – PS3 -13

Red Johnson's Chronicles: One Against All – PS3 – 12

Red Johson's Chronicles – PS3 – 12

Renegade Ops – PS3 – 12

Resident Evil 4 – PS4 – 12

Resident Evil: The Darkside Chronicles HD – PS3 – 12

Resident Evil: The Umbrella Chronicles HD – PS3 – 12

Retro City Rampage DX – PS4 – 13

Retrograde – PS3 – 21

Revenge of Shinobi – PS3 – 12

Ricochet HD – PS3 – 12

Rise of the Argonauts – PS3 – 0

Rocket Knight -PS3 – 12

Rogue Stormers – PS4 – 12

Rotastic – PS3 – 12
S
Sacred Citadel – PS3 – 17

Saints Row 2 – PS3 – 0

Sam & Max The Devil's Playhouse – PS3 – 13

Sam & Max: Beyond Time and Space – PS3 – 14

Savage Moon – PS3 – 20

SEGA Bass Fishing – PS3 – 12

Shatter – PS3 – 13

Sid Meier's Civilization Revolution – PS3 – 0

Sine Mora EX – ps4 – 12

Siren – PS4 – 12

Siren: Blood Curse Episodes 1-12 – PS3 – 0

Skullgirls Encore – PS4 – 16

Sky Fighter – PS3 – 19

Skydrift – PS3 12

Slender: The Arrival – PS3 – 20

Smash Cars – PS3 – 12

Snakeball – PS3 – 0

Soldner-X 2: Final Prototype

Soldner-X: Himmelssturmer – PS3 – 13

SOMA – PS4 – 10

Sonic Adventure PS3 – 15

Sonic Adventure 2 – PS3 – 15

Sonic CD – PS3 – 12

Sonic the Fighters – PS3 – 12

Sonic The Hedgehog 4 Episode I – PS3 – 12

Sonic The Hedgehog 4 Episode II – PS3 – 12

Space Ace – PS3 – 8

Sparkle 2 – PS4 – 14

Sparkle Unleashed – PS3 – 10

Spelunky – PS3 – 0

StarDrone – PS3 – 15

Starhawk

– PS3 – 50 | 1.05% | MP (Impossible)

Star Raiders – ps3 – 12

Star Wars: Bounty Hunter – ps4 – 13

Star Wars: Jedi Starfighter – ps4 – 13

Star Wars: Racer Revenge ps4 – 13

Stealth Inc: A Clone in the Dark – ps3 – 12

Stick it to the Man – PS4 – 16

Street Fighter 3 Third-Strike Online Edition – PS3 – 12 | MP

Strike Suit Zero: Director's Cut – PS4 – 13

Strong Bad's Cool Game for Attractive People – PS3 – 11

Super Hang-On – PS3 – 12

Super Mega Baseball – PS3 – 12

Super Puzzle Fighter II Turbo HD Remix – PS3 – 0

Super Stacker Party – PS3 – 16

Super Star Wars – PS4 – 12

Super Stardust HD – PS3 – 12

Super Street Fighter II Turbo HD Remix – PS3 – 0

Super Toy Cars – PS4 – 14

Syberia – PS3 – 13

Syberia II – PS3 – 13
T
TRON RUN/r – PS4 – 15

Trash Panic – PS3 – 13

Toybox Turbos – PS3 – 16

Touhou: Scarlet Curiosity – PS4 – 11

Toy Home – PS3 – 0

Tokyo Jungle – PS3 – 13 | MP

Titan Attacks! – PS3 – 13

Tiny Brains – PS4 – 12

Thunder Wolves – PS3 – 20

Thomas was Alone – PS4 – 15

This is the Police – PS4 – 10

The Vanishing of Ethan Carter – PS4 – 14

The Unfinished Swan – PS4 – 10

The UnderGarden – PS3 – 13

The Swindle – PS4 – 15

The Swapper – PS4 – 10

The Spectrum Retreat – PS4 – 15

The Last of Us: Left Behind – PS3 – 10

The Last Guy – PS3 – 23

The Last Blade 2 – PS4 – 20

The Keeper of 4 Elements – PS3 – 12

The House of the Dead 4 – PS3 – 15

The House of the Dead 3 – PS3 – 12

The Final Station – PS3 – 23

The Elder Scrolls IV: Oblivion GOTY Edition – PS3 – 0

The Darkness – PS3 – 0

The Bug Butcher – PS4 – 21

The BACONING – PS3 – 12

Tetraminos – PS3 – 17

Tennis in the Face – PS4 – 12

Tales from Space: Mutant Blobs Attack – PS3 – 14

Tales from Space: About a Blob – PS3 – 13
U
Urban Trial FreeStyle – PS4 – 12
V
Voodoo Chronicles: The First Sign – PS3 – 14

Virtua Fighter 5: Final Showdown – PS3 – 12 | MP

Virtua Fighter 2 – PS3 – 12

Vessel – PS3 – 19

Velocibox – PS3 – 14
W
Wild Guns Reloaded – PS4 – 18

Whispering Willows – PS4 – 19

When Vikings Attack – PS3 – 19

Warlords – PS3 – 12 | MP

Wakeboarding HD – PS3 – 14
Z
Zen Pinball 2: Zen Pinball Classics – PS3 – 121

Zack Zero – PS3 – 15