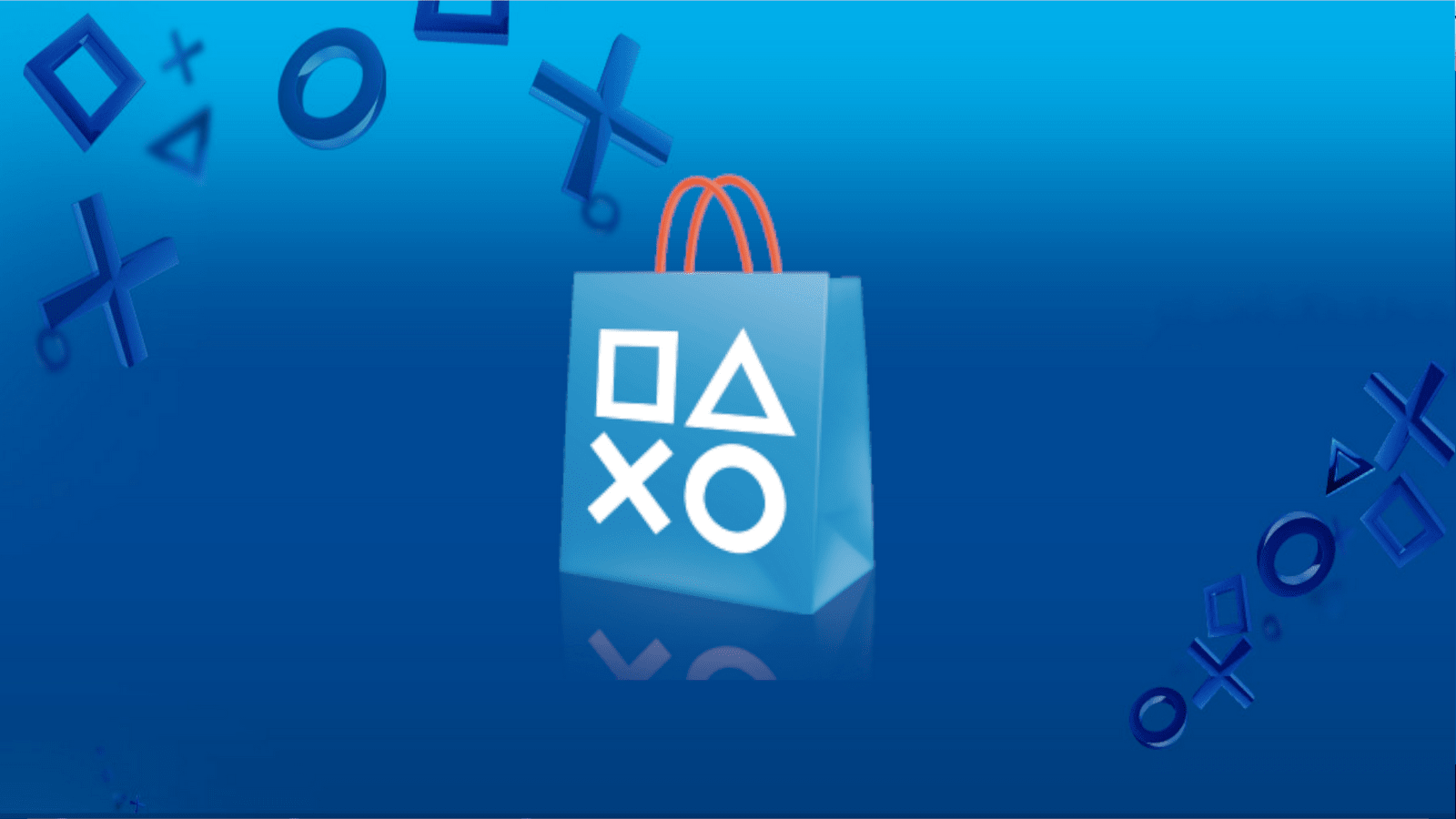 Sony has launched a huge PS Store sale in the US and UK discounting a range of indie titles, which is available for bargain hunters to take advantage of until November 21. There's a ton of games to tuck into, from Cat Quest to Spelunky 2.
Huge Indie PS Store Sale Is Now Live
Here's a list of some of the games featured in the sale, as well as the prices for the UK and US versions of each title.
7Th Sector Collector's Edition PS4$13.74 £10.58
7Th Sector PS4$10.99 £8.46
8-Bit Armies PS4$8.99 £6.92
8-Bit Armies — Deluxe Edition PS4$10.49 £8.08
8-Bit Hordes PS4$8.99 £6.92
8-Bit Hordes — Deluxe Edition PS4$10.49 £8.08
8-Bit Invaders! PS4$8.99 £6.92
8-Bit Invaders! — Deluxe Edition PS4$10.49 £8.08
8-Bit Rts Series – Complete Collection PS4$23.99 £18.47
11-11 Memories Retold PS4$4.79 £3.69
36 Fragments Of Midnight PS4$0.89 £0.69
88 Heroes PS4$2.99 £2.30
112Th Seed PS4$2.99 £2.30
1979 Revolution: Black Friday PS4$5.99 £4.61
Absolver PS4$7.49 £5.77
Abzû PS4$7.99 £6.15
Access Denied PS4$1.99 £1.53
Accidents Will Happen — Dangerous Driving Crash Mode Bundle PS4$18.99 £14.62
Ace Of Seafood PS4$4.79 £3.69
Achtung! Cthulhu Tactics PS4$9.99 £7.69
Action Henk PS4$2.24 £1.72
Active Neurons 2 PS4$3.49 £2.69
Active Neurons — Puzzle Game PS4$2.49 £1.92
Adam's Venture: Origins PS4$3.74 £2.88
Adam's Venture: Origins — Deluxe Edition PS4$4.99 £3.84
Adr1Ft PS4$4.99 £3.84
Aerea PS4$2.99 £2.30
Aerea — Deluxe Edition PS4$3.74 £2.88
Aer — Memories Of Old PS4$2.99 £2.30
A Fold Apart PS4$13.99 £10.77
Afterparty PS4$10.99 £8.46
Aggelos PS4$8.99 £6.92
A Hero And A Garden PS4$3.99 £3.07
A Hole New World PS4$4.99 £3.84
Aircraft Evolution PS4$6.99 £5.38
Air Hockey PS4$2.49 £1.92
Airport Simulator 2019 PS4$8.99 £6.92
A Knight's Quest PS4$6.24 £4.80
Alekhine's Gun PS4$2.99 £2.30
Alienation PS4$4.99 £3.84
All-Star Fruit Racing PS4$10.99 £8.46
Alphaset By Powgi PS4, PSVita$3.99 £3.07
Alteric PS4$1.49 £1.15
Amnesia: Collection PS4$2.99 £2.30
Ancestors Legacy PS4$20.99 £16.16
Anima: Gate Of Memories PS4$6.99 £5.38
Anima: Gate Of Memories — Arcane Edition PS4$11.99 £9.23
Anima: Gate Of Memories — The Nameless Chronicles PS4$6.99 £5.38
Another Sight PS4$10.49 £8.08
Anoxemia PS4$2.95 £2.27
A Pixel Story PS4$5.99 £4.61
Apocalipsis: The Tree Of The Knowledge Of Good And Evil PS4$1.99 £1.53
Arcade Spirits PS4$13.39 £10.31
Arise: A Simple Story PS4$11.99 £9.23
Ark Park PS4$9.99 £7.69
Armello PS4$4.99 £3.84
Artpulse PS4$3.89 £3.00
Ary And The Secret Of Seasons PS4$29.99 £23.09
Ashen PS4$19.99 £15.39
Assault Suit Leynos PS4$3.99 £3.07
Astebreed PS4$3.99 £3.07
Astroneer PS4$19.49 £15.01
A Summer With The Shiba Inu PS4$5.99 £4.61
Atomicrops PS4$10.49 £8.08
Attack Of The Toy Tanks PS4$2.24 £1.72
Attractio PS4$3.19 £2.46
Audica And 2019 Season Pass PS4$29.24 £22.51
Audica And DLC Pack 01 Bundle PS4$22.74 £17.51
Audica PS4$19.49 £15.01
Aven Colony PS4$9.89 £7.62
Away: Journey To The Unexpected PS4$4.24 £3.26
Awesome Pea 2 PS4$3.49 £2.69
Awesome Pea PS4$2.99 £2.30
A Winter's Daydream PS4$3.59 £2.76
Back In 1995 PS4$4.99 £3.84
Bad North PS4$7.49 £5.77
Balthazar's Dream PS4$3.99 £3.07
Banner Saga 1 PS4$4.49 £3.46
Banner Saga 2 PS4$4.49 £3.46
Banner Saga 3 PS4$8.74 £6.73
Battle Chasers: Nightwar PS4$5.99 £4.61
Bear With Me: The Complete Collection PS4$5.99 £4.61
Bear With Me: The Lost Robots PS4$1.99 £1.53
Beast Quest PS4$4.49 £3.46
Beholder 2 PS4$4.49 £3.46
Beholder Complete Edition PS4$2.99 £2.30
Below PS4$13.74 £10.58
Beyond Blue PS4$15.99 £12.31
Beyond Eyes PS4$2.99 £2.30
Big Pharma PS4$8.99 £6.92
Biped PS4$9.74 £7.50
Birdcakes PS4$3.49 £2.69
Bird Game + PS4$1.99 £1.53
Birthday Of Midnight PS4$3.49 £2.69
Bit Dungeon Plus PS4$2.79 £2.15
Blackhole: Complete Edition PS4$3.74 £2.88
Black Mirror PS4$9.99 £7.69
Black Paradox PS4$4.49 £3.46
Blasphemous PS4$12.49 £9.62
Blasting Agent: Ultimate Edition PS4$1.19 £0.92
Blind Men PS4$2.99 £2.30
Block-A-Pix Deluxe PS4, PSVita$3.99 £3.07
Blood Waves PS4$4.49 £3.46
Bloody Zombies PS4$3.74 £2.88
Boiling Bolt PS4$2.39 £1.84
Bomber Crew: American Edition PS4$3.99 £3.07
Bomber Crew Deluxe Edition PS4$4.99 £3.84
Bomber Crew PS4$3.74 £2.88
Bouncy Bullets PS4$2.24 £1.72
Bound PS4$6.99 £5.38
Bowling PS4$2.49 £1.92
Brawlout Deluxe Edition PS4$7.49 £5.77
Brawlout PS4$4.99 £3.84
Breeder Homegrown: Director's Cut PS4$2.49 £1.92
Bridge Constructor Portal PS4$5.99 £4.61
Bridge Constructor PS4$3.99 £3.07
Bridge Constructor Stunts PS4$3.99 £3.07
Broforce PS4$3.74 £2.88
Bucket Knight PS4$2.49 £1.92
Bug Fables: The Everlasting Sapling PS4$17.49 £13.47
Candle: The Power Of The Flame PS4$1.99 £1.53
Cannon Brawl PS4$2.99 £2.30
Cardpocalypse PS4$14.99 £11.54
Carly And The Reaperman — Escape From The Underworld PS4$9.99 £7.69
Cartoon Network: Battle Crashers PS4$4.59 £3.53
Case: Animatronics PS4$7.49 £5.77
Castle Pals PS4$2.99 £2.30
Cat Quest II PS4$8.99 £6.92
Cat Quest PS4$3.24 £2.49
Cave Digger: Riches PS4$6.99 £5.38
Cave Digger PS4$7.49 £5.77
Caveman Warriors PS4$8.24 £6.34
Caveman Warriors — Bundle PS4$8.24 £6.34
Celeste PS4$7.99 £6.15
Chaos On Deponia PS4$1.29 £0.99
Children Of Morta PS4$13.19 £10.16
Chroma Squad PS4$3.74 £2.88
Chubby Pixel Mega Bundle PS4$23.99 £18.47
Citadel: Forged With Fire PS4$17.99 £13.85
Clash Force PS4$3.49 £2.69
Coaster PS4$4.49 £3.46
Coffee Talk PS4$8.39 £6.46
Concept Destruction PS4$3.49 £2.69
Counterspy PS4$4.94 £3.80
Crash Bandicoot 4: It's About Time PS4$44.99 £34.64
Crashbots PS4$3.99 £3.07
Creaks PS4$13.99 £10.77
Creature In The Well PS4$8.99 £6.92
Crisis Vrigade 2 PS4$11.99 £9.23
Crisis Vrigade PS4$5.39 £4.15
Crossing Souls PS4$3.74 £2.88
Crosskrush PS4$3.99 £3.07
Crossovers By Powgi PS4, PSVita$3.99 £3.07
Crypto By Powgi PS4$3.99 £3.07
Crypt Of The Necrodancer PS4$2.99 £2.30
Curious Expedition PS4$11.24 £8.65
Cybarian: The Time Travelling Warrior PS4$1.99 £1.53
Daggerhood PS4, PSVita$1.99 £1.53
Dandara: Trials Of Fear Edition PS4$5.99 £4.61
Dangerous Driving PS4$11.99 £9.23
Danger Zone 2 PS4$5.99 £4.61
Danger Zone Bundle — Danger Zone And Danger Zone 2 PS4$9.74 £7.50
Danger Zone PS4$4.49 £3.46
Darkwood PS4$8.24 £6.34
Darkwood — Special Edition PS4$9.89 £7.62
Daymare: 1998 PS4$23.99 £18.47
Dcl — The Game PS4$19.99 £15.39
Dead Age PS4$5.99 £4.61
Dead Alliance: Multiplayer Edition PS4$2.99 £2.30
Dead Alliance PS4$4.49 £3.46
Dead Cells: The Bad Seed Bundle PS4$18.08 £13.92
Dead Cells PS4$14.99 £11.54
Dead End Job PS4$8.49 £6.54
Dead Nation Apocalypse Edition PS4, PS3$5.99 £4.61
Dear Esther: Landmark Edition PS4$2.49 £1.92
Death Road To Canada PS4$7.49 £5.77
Decay Of Logos PS4$9.99 £7.69
Deep Ones PS4$1.99 £1.53
Deep Sky Derelicts: Definitive Edition PS4$12.49 £9.62
Deep Space Rush PS4, PSVita$2.24 £1.72
Defunct — Deluxe Edition PS4$2.99 £2.30
Degrees Of Separation PS4$5.99 £4.61
Deiland PS4$6.74 £5.19
Deliver Us The Moon Digital Deluxe PS4$17.99 £13.85
Delta Squad PS4$2.69 £2.07
Demon Pit PS4$2.99 £2.30
Deponia Doomsday PS4$1.29 £0.99
Deponia PS4$1.29 £0.99
Desperados III PS4$38.99 £30.02
Desperados III — Digital Deluxe PS4$45.49 £35.03
Devious Dungeon 2 PS4$2.79 £2.15
Devious Dungeon PS4$2.79 £2.15
Dissection PS4$2.24 £1.72
Distraint 2 PS4$5.39 £4.15
Distraint: Deluxe Edition PS4$2.39 £1.84
Doctor Who: The Edge Of Time PS4$14.99 £11.54
Dollhouse — Deluxe Edition PS4$8.74 £6.73
Don't Starve: Console Edition PS4, PSVita, PS3$3.74 £2.88
Don't Starve Mega Pack PS4$10.79 £8.31
Don't Starve Together: Console Edition PS4$5.99 £4.61
Downwell PS4$1.24 £0.95
Dread Nautical PS4$11.99 £9.23
Dreamball PS4$2.74 £2.11
Drowning PS4$1.49 £1.15
Duck Souls+ PS4$2.99 £2.30
Dungeon Rushers PS4$2.99 £2.30
Earth's Dawn PS4$5.99 £4.61
Earth Atlantis PS4$4.49 £3.46
Eastasiasoft Indie Shmup Bundle PS4$4.49 £3.46
Edna And Harvey: Harvey's New Eyes PS4$1.99 £1.53
Elea — Deluxe Edition PS4$2.24 £1.72
Ellen PS4$4.39 £3.38
Emma: Lost In Memories PS4$4.39 £3.38
Energy Balance PS4$1.19 £0.92
Energy Bundle (Energy Invasion, Energy Cycle, Energy Balance) PS4$3.49 £2.69
Energy Cycle Edge PS4$2.49 £1.92
Energy Cycle PS4$1.49 £1.15
Energy Invasion PS4$1.19 £0.92
Enter The Gungeon PS4$7.49 £5.77
Entwined PS4$4.99 £3.84
Epic Word Search Collection 2 PS4, PSVita$3.99 £3.07
Epic Word Search Collection PS4, PSVita$3.59 £2.76
Erica PS4$4.99 £3.84
Escape From Tethys PS4$6.99 £5.38
Escape Plan PS4 PS4$4.99 £3.84
Escape Plan Ultimate PS4$5.99 £4.61
Eternity: The Last Unicorn PS4$4.99 £3.84
Eve: Valkyrie – Warzone PS4$14.99 £11.54
Even The Ocean PS4$9.74 £7.50
Eventide 2: Sorcerer's Mirror PS4$2.39 £1.84
Eventide 3: Legacy Of Legends Deluxe PS4$3.99 £3.07
Eventide Collection PS4$7.19 £5.54
Everreach: Project Eden PS4$12.49 £9.62
Everyday Heroes Bundle PS4$13.99 £10.77
Expand + Soundtrack Bundle PS4$2.99 £2.30
Explosive Jake PS4$2.49 £1.92
Extinction: Deluxe Edition PS4$5.99 £4.61
Extinction PS4$4.49 £3.46
Extreme Exorcism PS4$1.19 £0.92
Far: Lone Sails PS4$7.49 £5.77
Farmer And Forestry Bundle PS4$11.99 £9.23
Fast Striker PS4$3.49 £2.69
Fat Princess Adventures PS4$5.99 £4.61
Fell Seal: Arbiter's Mark PS4$14.99 £11.54
Fifty Words By Powgi PS4, PSVita$3.99 £3.07
Fight'N Rage PS4$11.99 £9.23
Fill-A-Pix: Phil's Epic Adventure PS4, PSVita$3.99 £3.07
Firefighters: Airport Fire Department PS4$9.99 £7.69
Firefighters – The Simulation PS4$11.99 £9.23
Flat Heroes PS4$5.99 £4.61
Flower PS4 PS4, PSVita, PS3$4.96 £3.82
Fluxteria PS4$3.49 £2.69
Flywrench PS4$3.49 £2.69
Football Game PS4$2.24 £1.72
Forager PS4$13.99 £10.77
Forestry 2017 — The Simulation PS4$7.99 £6.15
Foxyland 2 PS4$3.29 £2.53
Foxyland PS4$2.24 £1.72
Freakout: Calamity TV Show PS4$5.49 £4.23
Frostpunk: Console Edition PS4$14.99 £11.54
Fruit Ninja VR PS4$9.89 £7.62
Fullblast PS4, PSVita$2.99 £2.30
Furi PS4$4.99 £3.84
Furi — Definitive Edition PS4$6.59 £5.07
Furwind PS4, PSVita$5.49 £4.23
Fury Unleashed PS4$11.99 £9.23
Ganbare! Super Strikers PS4$5.49 £4.23
Get Even PS4$7.49 £5.77
Ghost Giant PS4$14.99 £11.54
Ghost Of A Tale PS4$12.49 £9.62
Ghoulboy: Dark Sword Of Goblin PS4, PSVita$3.99 £3.07
Giga Wrecker Alt. PS4$12.49 £9.62
Ginger: Beyond The Crystal PS4$4.99 £3.84
Glass Masquerade 2: Illusions PS4$5.99 £4.61
Gleamlight PS4$15.99 £12.31
Golazo! PS4$2.99 £2.30
Golem Gates PS4$6.24 £4.80
Golf Zero PS4$3.49 £2.69
Gonner PS4$1.99 £1.53
Grab The Bottle PS4$1.24 £0.95
Grand Prix Rock 'N Racing PS4$3.99 £3.07
Grass Cutter — Mutated Lawns PS4$3.49 £2.69
Gravity Duck PS4$1.99 £1.53
Grip PS4$7.99 £6.15
Gris PS4$6.79 £5.23
Grizzland PS4$2.49 £1.92
Guacamelee! 2 PS4$4.59 £3.53
Guacamelee! 2 Complete PS4$5.28 £4.07
Guacamelee! Super Turbo Championship Edition PS4$2.54 £1.96
Guard Duty PS4$5.99 £4.61
Gun Club VR PS4$12.49 £9.62
Gun Crazy PS4$2.99 £2.30
Gunjack PS4$2.49 £1.92
Gunlord X PS4$4.99 £3.84
Guns, Gore And Cannoli 2 PS4$6.49 £5.00
Guns, Gore And Cannoli PS4$3.99 £3.07
Haimrik PS4$4.99 £3.84
Hammerwatch PS4$4.99 £3.84
Hand Of Fate 2 PS4$13.49 £10.39
Hand Of Fate Deluxe Edition PS4$6.59 £5.07
Hard Reset Redux PS4$3.99 £3.07
Hard West: Ultimate Edition PS4$12.99 £10.00
Helldivers Super-Earth Ultimate Edition PS4, PSVita, PS3$7.59 £5.84
Hell Warders PS4$7.49 £5.77
Help Will Come Tomorrow PS4$5.99 £4.61
Hero Defense PS4$8.99 £6.92
Heroes Trials PS4, PSVita$2.39 £1.84
Himno PS4$1.99 £1.53
Hoggy2 PS4$1.99 £1.53
Hohokum PS4$4.99 £3.84
Holy Potatoes! A Bundle?! PS4$12.49 £9.62
Holy Potatoes! A Weapon Shop?! PS4$7.49 £5.77
Holy Potatoes! We'Re In Space?! PS4$7.49 £5.77
Horror Stories PS4$0.89 £0.69
Hotshot Racing PS4$10.99 £8.46
Hover PS4$6.24 £4.80
Hue PS4$2.24 £1.72
Human: Fall Flat PS4$6.74 £5.19
Huntdown PS4$10.99 £8.46
Hunt PS4$2.49 £1.92
I, Zombie PS4$1.12 £0.86
I Am Bread PS4$2.33 £1.79
I Am The Hero PS4$3.99 £3.07
I And Me PS4$3.99 £3.07
Iconoclasts PS4, PSVita$6.99 £5.38
I Expect You To Die PS4$11.24 £8.65
In-Vert PS4$2.99 £2.30
In Between PS4$3.59 £2.76
Indiecalypse PS4$6.86 £5.28
Indivisible PS4$19.99 £15.39
Inertial Drift PS4$15.99 £12.31
Infinite — Beyond The Mind PS4$6.99 £5.38
Infliction PS4$15.99 £12.31
Inksplosion PS4$1.49 £1.15
Inside PS4$4.59 £3.53
Instant Indie Collection: Vol. 2 PS4$2.49 £1.92
Instant Indie Collection: Vol. 3 PS4$2.49 £1.92
Instant Indie Collection: Vol. 4 PS4$2.99 £2.30
Instant Indie Collection: Vol. 5 PS4$2.89 £2.23
Ion Fury PS4$17.49 £13.47
Iro Hero PS4$3.59 £2.76
Ironcast PS4$4.49 £3.46
Iron Snout PS4$1.99 £1.53
I Want To Be Human PS4$0.49 £0.38
Jack N' Jill DX PS4$1.99 £1.53
Jet Set Knights PS4$6.49 £5.00
Jigsaw Abundance PS4$2.49 £1.92
Jisei: The First Case HD PS4$3.49 £2.69
Job Simulator PS4$12.99 £10.00
Joe's Diner PS4$7.99 £6.15
John Wick Hex PS4$12.99 £10.00
Journey Collector's Edition PS4$5.99 £4.61
Journey PS4, PS3$4.94 £3.80
Jump King PS4$6.49 £5.00
Jupiter And Mars PS4$7.49 £5.77
Just A Phrase By Powgi PS4, PSVita$3.99 £3.07
Just Ignore Them PS4$1.99 £1.53
Jydge PS4$2.99 £2.30
Keep Talking And Nobody Explodes PS4$6.74 £5.19
Kentucky Route Zero: TV Edition PS4$17.49 £13.47
Kero Blaster PS4$2.99 £2.30
Kill The Bad Guy PS4$2.79 £2.15
Kine PS4$9.99 £7.69
King's Quest: The Complete Collection PS4$5.99 £4.61
Kingdom Treasury Collection PS4$14.99 £11.54
Kingdom Two Crowns PS4$11.99 £9.23
Knightin'+ PS4$3.29 £2.53
Knights And Bikes PS4$13.99 £10.77
Lanternium PS4$2.99 £2.30
Last Day Of June PS4$5.99 £4.61
Late Shift PS4$2.49 £1.92
Layers Of Fear 2 PS4$10.19 £7.85
Layers Of Fear: Masterpiece Edition PS4$6.89 £5.31
Layers Of Fear PS4$4.99 £3.84
League Of Evil PS4$2.49 £1.92
Legend Of The Skyfish PS4, PSVita$3.19 £2.46
Let Them Come PS4$3.19 £2.46
Lichdom: Battlemage PS4$1.49 £1.15
Limbo PS4$2.29 £1.76
Link-A-Pix Deluxe PS4$3.99 £3.07
Loading Human: Chapter 1 PS4$4.49 £3.46
Locoroco 2 Remastered PS4$7.94 £6.11
Locoroco Remastered PS4$7.94 £6.11
Lost Ember PS4$17.99 £13.85
Lost Sea PS4$1.49 £1.15
Lovecraft´S Untold Stories PS4$6.89 £5.31
Machinarium PS4$4.49 £3.46
Mad Games Tycoon PS4$10.49 £8.08
Magicka 2 PS4$2.99 £2.30
Magicka 2: Special Edition PS4$4.59 £3.53
Maid Of Sker PS4$17.49 £13.47
Manifold Garden Deluxe Edition PS4$23.99 £18.47
Manifold Garden PS4$15.99 £12.31
Manual Samuel PS4$2.49 £1.92
Many Faces PS4$3.49 £2.69
Mark Of The Ninja: Remastered PS4$8.99 £6.92
Marooners PS4$1.99 £1.53
Mask Of Mists PS4$11.24 £8.65
Matterfall PS4$6.99 £5.38
Max And The Book Of Chaos PS4$4.39 £3.38
Medusa And Her Lover PS4$3.99 £3.07
Mekabolt PS4$1.99 £1.53
Melbits World Party Edition PS4$6.99 £5.38
Melbits World PS4$4.49 £3.46
Mervils: A VR Adventure PS4$5.99 £4.61
Metagal PS4, PSVita$1.99 £1.53
Metamorphosis PS4$17.49 £13.47
Metropolis: Lux Obscura PS4$1.99 £1.53
Midnight Deluxe PS4$1.99 £1.53
Milanoir PS4$5.19 £4.00
Milo's Quest PS4$1.99 £1.53
Mind Labyrinth VR Dreams PS4$12.49 £9.62
Mini Motor Racing X Deluxe PS4$17.49 £13.47
Mini Motor Racing X PS4$12.49 £9.62
Minoria PS4$15.99 £12.31
Mitsurugi Kamui Hikae PS4$2.39 £1.84
Mixups By Powgi PS4, PSVita$3.99 £3.07
Mochi Mochi Boy PS4$1.99 £1.53
Momodora: Reverie Under The Moonlight PS4$2.99 £2.30
Momonga Pinball Adventures PS4$2.39 £1.84
Monster Boy And The Cursed Kingdom PS4$14.79 £11.39
Monstrum PS4$23.99 £18.47
Moonlighter PS4$6.79 £5.23
Mosaic 1% Edition PS4$17.49 £13.47
Mosaic PS4$13.99 £10.77
Moss PS4$14.99 £11.54
Mountain Rescue Simulator PS4$11.99 £9.23
Moving Out PS4$17.49 £13.47
Mushroom Heroes PS4$3.89 £3.00
Music Racer PS4$4.54 £3.50
My Big Sister PS4$2.39 £1.84
My Brother Rabbit PS4$2.39 £1.84
My Brother Rabbit — Special Edition PS4$4.39 £3.38
My Friend Pedro PS4$11.99 £9.23
My Name Is Mayo PS4$0.49 £0.38
Necropolis PS4$7.49 £5.77
Need A Packet? PS4$4.19 £3.23
Neon Abyss PS4$14.99 £11.54
Neon Chrome PS4, PSVita$2.99 £2.30
Neon Junctions PS4$1.99 £1.53
Neonwall PS4$5.49 £4.23
Nerved PS4$4.49 £3.46
Neurovoider PS4$3.49 £2.69
Never Alone (Kisima Ingitchuna) PS4$2.99 £2.30
Never Alone Arctic Collection PS4$3.59 £2.76
Neverend PS4$1.19 £0.92
Neverout PS4$1.59 £1.22
Nex Machina PS4$3.39 £2.61
Nexomon: Extinction PS4$15.99 £12.31
Nickelodeon Kart Racers PS4$10.49 £8.08
Nicole PS4$12.34 £9.50
Nidhogg 2 PS4$7.49 £5.77
Nidhogg PS4$7.49 £5.77
Nightmare Boy PS4$4.93 £3.80
Nine Parchments PS4$4.99 £3.84
Ninja Shodown PS4$2.99 £2.30
Ninjin: Clash Of Carrots PS4$2.49 £1.92
Norman's Great Illusion PS4$3.74 £2.88
North PS4$1.49 £1.15
No Straight Roads PS4$29.99 £23.09
No Straight Roads — Digital Deluxe Edition PS4$33.74 £25.98
Not A Hero PS4$2.59 £1.99
Nowhere Prophet PS4$19.99 £15.39
N Plus Plus (N++) PS4$4.49 £3.46
Null Drifter PS4$2.49 £1.92
Obey Me PS4$14.99 £11.54
Observation PS4$9.99 £7.69
Octodad: Dadliest Catch PS4$3.74 £2.88
Of Tanks And Demons III PS4$2.99 £2.30
Oliver's Adventures In The Fairyland PS4$4.19 £3.23
One Eyed Kutkh PS4$1.99 £1.53
One More Dungeon PS4$2.79 £2.15
One Night Stand PS4$2.99 £2.30
Ooo: Ascension PS4$4.99 £3.84
Operencia: The Stolen Sun PS4$17.99 £13.85
Outer Wilds PS4$16.24 £12.50
Outlast 2 PS4$6.89 £5.31
Outlast PS4$3.99 £3.07
Outward PS4$13.99 £10.77
Overcooked! 2 PS4$13.74 £10.58
Overcooked! + Overcooked! 2 PS4$17.49 £13.47
Override: Mech City Brawl PS4$7.49 £5.77
Override: Mech City Brawl — Super Charged Mega Edition PS4$9.99 £7.69
Ovivo PS4$3.49 £2.69
Owlboy PS4$9.99 £7.69
Oxenfree PS4$2.99 £2.30
Pankapu PS4$2.39 £1.84
Pantsu Hunter: Back To The 90S PS4$9.09 £7.00
Panzer Dragoon: Remake PS4$16.74 £12.89
Paradox Soul PS4$1.99 £1.53
Parappa The Rapper 2 PS4$4.99 £3.84
Party Crashers And Party Golf PS4$2.39 £1.84
Party Crashers PS4$1.49 £1.15
Party Golf PS4$1.49 £1.15
Party Trivia PS4$2.49 £1.92
Patapon 2 Remastered PS4$10.04 £7.73
Patapon Remastered PS4$7.04 £5.42
Pathologic 2 PS4$19.24 £14.81
Path To Mnemosyne PS4$2.99 £2.30
Pc Building Simulator PS4$9.99 £7.69
Peasant Knight PS4$1.19 £0.92
Phantom Doctrine PS4$7.99 £6.15
Pic-A-Pix Color 2 PS4, PSVita$3.99 £3.07
Pic-A-Pix Color PS4, PSVita$3.99 £3.07
Pic-A-Pix Pieces 2 PS4, PSVita$3.99 £3.07
Pic-A-Pix Pieces PS4, PSVita$3.99 £3.07
Pillar Deluxe Edition PS4$1.99 £1.53
Pineview Drive PS4$11.99 £9.23
Pineview Drive — Joe's Diner Horror Bundle PS4$9.99 £7.69
Pinstripe PS4$2.99 £2.30
Pistol Whip PS4$17.49 £13.47
Pity Pit PS4$2.99 £2.30
Pixark PS4$14.79 £11.39
Pixel Devil And The Broken Cartridge PS4$2.99 £2.30
Pixel Heroes: Byte And Magic PS4$4.49 £3.46
Pixeljunk Monsters 2 PS4$2.24 £1.72
Pixeljunk Monsters 2 Deluxe Edition PS4$3.29 £2.53
Pixel Ripped 1989 PS4$8.99 £6.92
Pixel Ripped 1995 PS4$15.99 £12.31
Planet Alpha PS4$5.99 £4.61
Planet Of The Eyes PS4$1.99 £1.53
Planet Rix-13 PS4$2.49 £1.92
Police Chase PS4$8.99 £6.92
Pool PS4$2.49 £1.92
Portal Knights PS4$7.99 £6.15
Potata: Fairy Flower PS4$10.49 £8.08
Power Rangers: Battle For The Grid PS4$11.99 £9.23
Power Rangers: Battle For The Grid — Collector's Edition PS4$19.99 £15.39
Prehistoric Dude PS4$3.49 £2.69
Premium Gamer Avatar Bundle PS4$2.49 £1.92
Prismatic Solid PS4$1.99 £1.53
Prison Architect: Escape Mode Bundle PS4$9.74 £7.50
Prison Architect: PlayStation 4 Edition PS4$6.24 £4.80
Professional Construction — The Simulation PS4$9.99 £7.69
Professional Farmer 2017 PS4$7.99 £6.15
Professional Farmer 2017 — Gold Edition PS4$7.99 £6.15
Professional Farmer: American Dream PS4$9.99 £7.69
Projection: First Light PS4$14.99 £11.54
Project Starship PS4$2.49 £1.92
Pumped Bmx + PS4$2.29 £1.76
Punch Club PS4$2.49 £1.92
Queen's Quest 3: The End Of Dawn PS4$2.39 £1.84
Queen's Quest 4: Sacred Truce PS4$2.99 £2.30
Queen's Quest Bundle PS4$7.19 £5.54
Radio Squid PS4$2.74 £2.11
Rad PS4$5.99 £4.61
Rainbow Moon PS4$2.99 £2.30
Rainbow Moon PS4 Upgrade PS4$2.99 £2.30
Rainbow Skies + Rainbow Moon Mega Rpg Bundle PS4$11.99 £9.23
Rainbow Skies PS4$8.99 £6.92
Randal's Monday PS4$4.19 £3.23
Random Heroes: Gold Edition PS4$2.99 £2.30
Razed PS4$5.99 £4.61
Readyset Heroes PS4$9.99 £7.69
Real Farm PS4$5.99 £4.61
Realms Of Arkania: Blade Of Destiny PS4$11.99 £9.23
Realms Of Arkania: Star Trail PS4$11.99 £9.23
Realpolitiks New Power PS4$16.74 £12.89
Red Bow PS4$2.74 £2.11
Red Death PS4$2.49 £1.92
Redeemer: Enhanced Edition PS4$11.99 £9.23
Red Matter PS4$16.24 £12.50
Red Wings: Aces Of The Sky PS4$13.39 £10.31
Reed 2 PS4$2.99 £2.30
Reed Remastered PS4$2.74 £2.11
Reflection Of Mine PS4$5.59 £4.30
Regions Of Ruin PS4$5.49 £4.23
Reknum PS4$2.74 £2.11
Resogun PS4, PSVita, PS3$4.94 £3.80
Return Of The Obra Dinn PS4$11.99 £9.23
Reus PS4$2.24 £1.72
Rez Infinite PS4$14.99 £11.54
Rico PS4$9.99 £7.69
Rift Keeper PS4$4.99 £3.84
Rival Megagun PS4$7.49 £5.77
Riverbond PS4$9.99 £7.69
Road Rage PS4$2.99 £2.30
Roarr! Jurassic Edition PS4$1.99 £1.53
Robox PS4$2.49 £1.92
Robozarro PS4$4.89 £3.77
Rock'N Racing Off Road DX PS4$3.99 £3.07
Rock Of Ages 3: Make And Break PS4$19.49 £15.01
Roguecube PS4$3.24 £2.49
Roommates PS4$12.99 £10.00
Ruiner PS4$4.99 £3.84
Runbow PS4$4.49 £3.46
Rune Lord PS4$4.19 £3.23
Rush Rover PS4$2.99 £2.30
Rush VR PS4$12.49 £9.62
Rusty Gun PS4$2.99 £2.30
Sagebrush PS4$2.39 £1.84
Sairento VR PS4$20.89 £16.09
Save The Ninja Clan PS4$1.19 £0.92
Scheming Through The Zombie Apocalypse: The Beginning PS4$1.99 £1.53
Serial Cleaner PS4$2.99 £2.30
Seum: Speedrunners From Hell PS4$4.49 £3.46
Shadow Legend VR PS4$14.99 £11.54
Shadow Of Loot Box PS4$2.39 £1.84
Shadow Tactics: Game+Theme PS4$5.99 £4.61
Shadow Warrior 2 PS4$9.99 £7.69
Shadwen PS4$4.24 £3.26
Shape Of The World PS4$3.74 £2.88
Sheltered PS4$3.74 £2.88
Shiftlings PS4$3.74 £2.88
Shiny — A Robotic Adventure PS4$2.24 £1.72
Shred It! PS4$4.99 £3.84
Sigi — A Fart For Melusina PS4$1.99 £1.53
Skully PS4$19.49 £15.01
Skytime PS4$1.49 £1.15
Slabwell PS4$4.39 £3.38
Slain: Back From Hell PS4$3.74 £2.88
Slay The Spire PS4$12.49 £9.62
Slender: The Arrival PS4$1.49 £1.15
Slime-San: Superslime Edition PS4$5.99 £4.61
Slime Rancher PS4$6.99 £5.38
Smoots Summer Games PS4$5.49 £4.23
Smoots World Cup Tennis PS4$5.49 £4.23
Snake Pass PS4$3.99 £3.07
Snakeybus PS4$5.99 £4.61
Sniper Elite 3 PS4$4.79 £3.69
Sniper PS4$2.49 £1.92
Soccer, Tactics And Glory PS4$13.99 £10.77
Solo: Islands Of The Heart PS4$3.59 £2.76
Soma PS4$2.99 £2.30
Songbird Symphony PS4$9.34 £7.19
Sound Shapes PS4 PS4, PSVita, PS3$4.99 £3.84
Sound Shapes Ultimate Bundle PS4$5.99 £4.61
Space Blaze PS4$7.99 £6.15
Sparc PS4$9.99 £7.69
Sparkle 2 PS4, PSVita, PS3$1.59 £1.22
Sparklite PS4$9.99 £7.69
Spartan Fist PS4$8.24 £6.34
Spelunky 2 PS4$15.99 £12.31
Spiral Splatter PS4$2.49 £1.92
Spirit Of The North PS4$10.99 £8.46
Splasher PS4$3.74 £2.88
Spy Chameleon PS4$2.49 £1.92
Squareboy Vs Bullies: Arena Edition PS4$1.99 £1.53
State Of Anarchy: Master Of Mayhem PS4$1.59 £1.22
Stay PS4$3.59 £2.76
Steam Tactics PS4$6.99 £5.38
Steamworld Dig 2 PS4$7.99 £6.15
Steamworld Dig PS4, PSVita$2.49 £1.92
Steamworld Heist PS4$3.74 £2.88
Stellatum PS4$5.24 £4.03
Steredenn: Binary Stars PS4$3.24 £2.49
Stick It To The Man PS4$1.59 £1.22
Stifled PS4$4.99 £3.84
Stranded Sails – Explorers Of The Cursed Islands PS4$9.99 £7.69
Stranger Things 3: The Game PS4$4.99 £3.84
Strawberry Vinegar PS4$6.49 £5.00
Street Racer Underground PS4$3.29 £2.53
Strikers Edge PS4$2.99 £2.30
Suicide Guy: Sleepin' Deeply PS4$3.59 £2.76
Suicide Guy PS4$5.59 £4.30
Super Blackjack Battle II — Turbo Edition — The Card Warriors PS4$2.39 £1.84
Super Blood Hockey PS4$4.04 £3.11
Super Box Land Demake PS4$1.99 £1.53
Super Destronaut: Land Wars PS4$2.99 £2.30
Super Destronaut DX PS4$1.99 £1.53
Superhot: Mind Control Delete PS4$14.99 £11.54
Superhot PS4$9.99 £7.69
Superhot VR PS4$12.49 £9.62
Super Hyperactive Ninja PS4$4.94 £3.80
Superliminal PS4$13.99 £10.77
Super Pixel Racers PS4$7.49 £5.77
Super Skelemania PS4$2.49 £1.92
Super Soccer Blast PS4$5.59 £4.30
Super Stardust Ultra PS4$4.93 £3.80
Super Street: The Game PS4$8.74 £6.73
Super Tennis Blast PS4$9.89 £7.62
Super Time Force Ultra PS4$4.49 £3.46
Super Volley Blast PS4$6.99 £5.38
Super Weekend Mode PS4$1.99 £1.53
Super Wiloo Demake PS4$1.99 £1.53
Surgeon Simulator: A&E Anniversary Edition PS4$2.33 £1.79
Surgeon Simulator: Experience Reality PS4$5.99 £4.61
Surgeon Simulator A&E + I Am Bread PS4$3.59 £2.76
Surviving Mars PS4$8.99 £6.92
Surviving Mars — Digital Deluxe Edition PS4$11.99 £9.23
Surviving Mars — First Colony Edition PS4$19.49 £15.01
Swordbreaker The Game PS4$3.74 £2.88
Syrup And The Ultimate Sweet PS4$3.24 £2.49
Table Tennis PS4$2.49 £1.92
Taimumari: Complete Edition PS4$2.99 £2.30
Takotan PS4$6.99 £5.38
Tamarin: Deluxe Edition PS4$37.49 £28.87
Tamarin PS4$29.99 £23.09
Tamashii PS4$5.99 £4.61
Tamiku PS4$3.49 £2.69
Tannenberg PS4$13.99 £10.77
Task Force Kampas PS4$3.59 £2.76
Telling Lies PS4$11.99 £9.23
Terraria: PS4 Edition PS4$9.99 £7.69
Terratech PS4$17.49 £13.47
Tesla Vs Lovecraft PS4$2.99 £2.30
Tetra's Escape PS4$1.99 £1.53
Tetris Effect PS4$19.99 £15.39
The Adventure Pals PS4$5.99 £4.61
The Adventures Of 00 Dilly PS4$4.49 £3.46
The Assembly PS4$7.49 £5.77
The Bradwell Conspiracy PS4$7.99 £6.15
The Coma 2: Vicious Sisters PS4$8.99 £6.92
The Complex PS4$7.79 £6.00
The Dark Eye Bundle PS4$15.99 £12.31
The Escapists: Supermax Edition PS4$5.74 £4.42
The Escapists: The Walking Dead PS4$4.59 £3.53
The Escapists + The Escapists 2 PS4$13.99 £10.77
The Escapists + The Escapists: The Walking Dead Collection PS4$5.99 £4.61
The Exorcist: Legion VR — Complete Series PS4$23.99 £18.47
The Fisherman — Fishing Planet PS4$17.99 £13.85
The Flame In The Flood: Complete Edition PS4$3.44 £2.65
The Gardens Between PS4$8.99 £6.92
The Giants Bundle PS4$11.99 £9.23
The Inner World PS4$3.74 £2.88
The Inner World — The Last Wind Monk PS4$6.99 £5.38
The Jackbox Party Pack 3 PS4$14.99 £11.54
The Jackbox Party Pack 6 PS4$17.99 £13.85
The Journey Down: Chapter One PS4$3.99 £3.07
The Last Campfire PS4$11.99 £9.23
The Last Door — Complete Edition PS4$8.24 £6.34
The Little Acre PS4$2.59 £1.99
The Long Dark PS4$10.19 £7.85
Theme Park Simulator: Rollercoaster Paradise PS4$11.99 £9.23
The Messenger PS4$9.99 £7.69
The Mooseman PS4$2.44 £1.88
Thenightfall PS4$11.99 £9.23
The Path Of Motus Deluxe Edition PS4$4.49 £3.46
The Room VR: A Dark Matter PS4$20.09 £15.47
The Sexy Brutale PS4$6.99 £5.38
The Shadow Warrior Collection PS4$14.99 £11.54
The Spectrum Retreat PS4$3.89 £3.00
The Suicide Of Rachel Foster PS4$9.99 £7.69
The Swords Of Ditto: Mormo's Curse PS4$7.49 £5.77
The Talos Principle: Deluxe Edition PS4$4.99 £3.84
The Tower Of Beatrice PS4$2.99 £2.30
The Unicorn Princess PS4$10.49 £8.08
The Vanishing Of Ethan Carter PS4$4.99 £3.84
They Are Billions PS4$14.99 £11.54
Thimbleweed Park PS4$7.99 £6.15
This Is The Police 2 PS4$8.99 £6.92
This Is The Police PS4$5.99 £4.61
Thomas Was Alone PS4$1.49 £1.15
Through The Woods PS4$4.99 £3.84
Thunder Paw PS4$2.99 £2.30
Thy Sword PS4, PSVita$5.99 £4.61
Tic-Tac-Letters By Powgi PS4, PSVita$3.99 £3.07
Timberman Vs PS4$1.33 £1.02
Time Recoil PS4$2.09 £1.61
Timespinner PS4$9.99 £7.69
Titan Souls PS4$3.74 £2.88
Toby: The Secret Mine PS4$3.74 £2.88
Tools Up! PS4$9.99 £7.69
Torquel PS4$1.49 £1.15
Towerfall Ascension PS4$3.74 £2.88
Trailblazers PS4$8.99 £6.92
Trainervr PS4$3.99 £3.07
Transcripted PS4$1.99 £1.53
Transport Giant PS4$7.99 £6.15
Tricky Towers PS4$5.24 £4.03
Trine 2: Complete Story PS4$4.59 £3.53
Trine 3: The Artifacts Of Power PS4$5.05 £3.89
Trine 4: The Nightmare Prince PS4$7.49 £5.77
Trine: Ultimate Collection PS4$14.99 £11.54
Trine Enchanted Edition PS4$3.44 £2.65
Trine Trilogy PS4$6.89 £5.31
Troll And I PS4$4.49 £3.46
Trover Saves The Universe PS4$17.99 £13.85
Truck Driver PS4$27.99 £21.55
Trulon: The Shadow Engine PS4$5.99 £4.61
Trüberbrook PS4$11.99 £9.23
Twin Breaker: A Sacred Symbols Adventure PS4$5.99 £4.61
Twin Robots PS4$0.99 £0.76
Two Parsecs From Earth PS4$6.39 £4.92
Type:Rider PS4$1.99 £1.53
Typoman Deluxe Edition PS4$3.24 £2.49
Typoman PS4$2.49 £1.92
Ty The Tasmanian Tiger HD PS4$20.99 £16.16
Ultimate Chicken Horse PS4$7.49 £5.77
Ultra Hat Dimension PS4$3.24 £2.49
Unbox: Newbie's Adventure PS4$3.89 £3.00
Uncanny Valley PS4$2.59 £1.99
Uncharted Tides: Port Royal PS4$2.99 £2.30
Undead Horde PS4$5.09 £3.92
Undertale PS4$10.49 £8.08
Unrailed! PS4$14.99 £11.54
Valentine Theme And Avatar Bundle PS4$2.49 £1.92
Valfaris PS4$11.24 £8.65
Valley PS4$2.99 £2.30
Vambrace: Cold Soul PS4$12.49 £9.62
Vaporum PS4$8.24 £6.34
Vasilis PS4$2.99 £2.30
Victor Vran Overkill Edition PS4$13.99 £10.77
Victor Vran PS4$6.99 £5.38
Virginia PS4$2.49 £1.92
Void Bastards PS4$20.99 £16.16
Vostok Inc. PS4$3.89 £3.00
Warborn PS4$16.74 £12.89
Wargroove PS4$9.99 £7.69
Warlock's Tower PS4, PSVita$1.99 £1.53
Warparty PS4$5.99 £4.61
Warsaw PS4$15.99 £12.31
Wasteland 2: Director's Cut PS4$7.49 £5.77
We. The Revolution PS4$5.99 £4.61
Where Are My Friends? PS4$1.19 £0.92
Whipseey And The Lost Atlas PS4$3.89 £3.00
Willy Jetman: Astromonkey´S Revenge PS4$7.94 £6.11
Windbound PS4$22.49 £17.32
Without Escape PS4$2.49 £1.92
Woodle Tree 2: Deluxe+ PS4$10.39 £8.00
Woodle Tree Adventures Deluxe PS4$3.49 £2.69
Word Maze By Powgi PS4, PSVita$3.99 £3.07
Word Search By Powgi PS4, PSVita$3.99 £3.07
Word Sudoku By Powgi PS4, PSVita$3.99 £3.07
Wordsweeper By Powgi PS4, PSVita$3.99 £3.07
Word Wheel By Powgi PS4, PSVita$3.99 £3.07
World Of Farming Bundle PS4$13.99 £10.77
World Of Simulators Bundle PS4$19.99 £15.39
Worms Battlegrounds PS4$7.49 £5.77
Wuppo PS4$1.99 £1.53
Xenon Racer PS4$4.49 £3.46
Xeodrifter PS4$1.99 £1.53
Yaga PS4$17.49 £13.47
Yoga Master Dreams Bundle PS4$18.19 £14.01
Yoga Master PS4$17.49 £13.47
Yoga Master — Magic Atmosphere Bundle PS4$18.89 £14.55
Yoku's Island Express PS4$5.99 £4.61
Yooka-Laylee: Buddy Duo Bundle PS4$15.29 £11.77
Yooka-Laylee PS4$9.99 £7.69
Youtubers Life Omg PS4$11.99 £9.23
Zenith PS4$4.99 £3.84
Zeroptian Invasion PS4$1.99 £1.53
Zero Strain PS4$6.99 £5.38
Zero Zero Zero Zero PS4$2.49 £1.92
Zomb PS4$2.49 £1.92