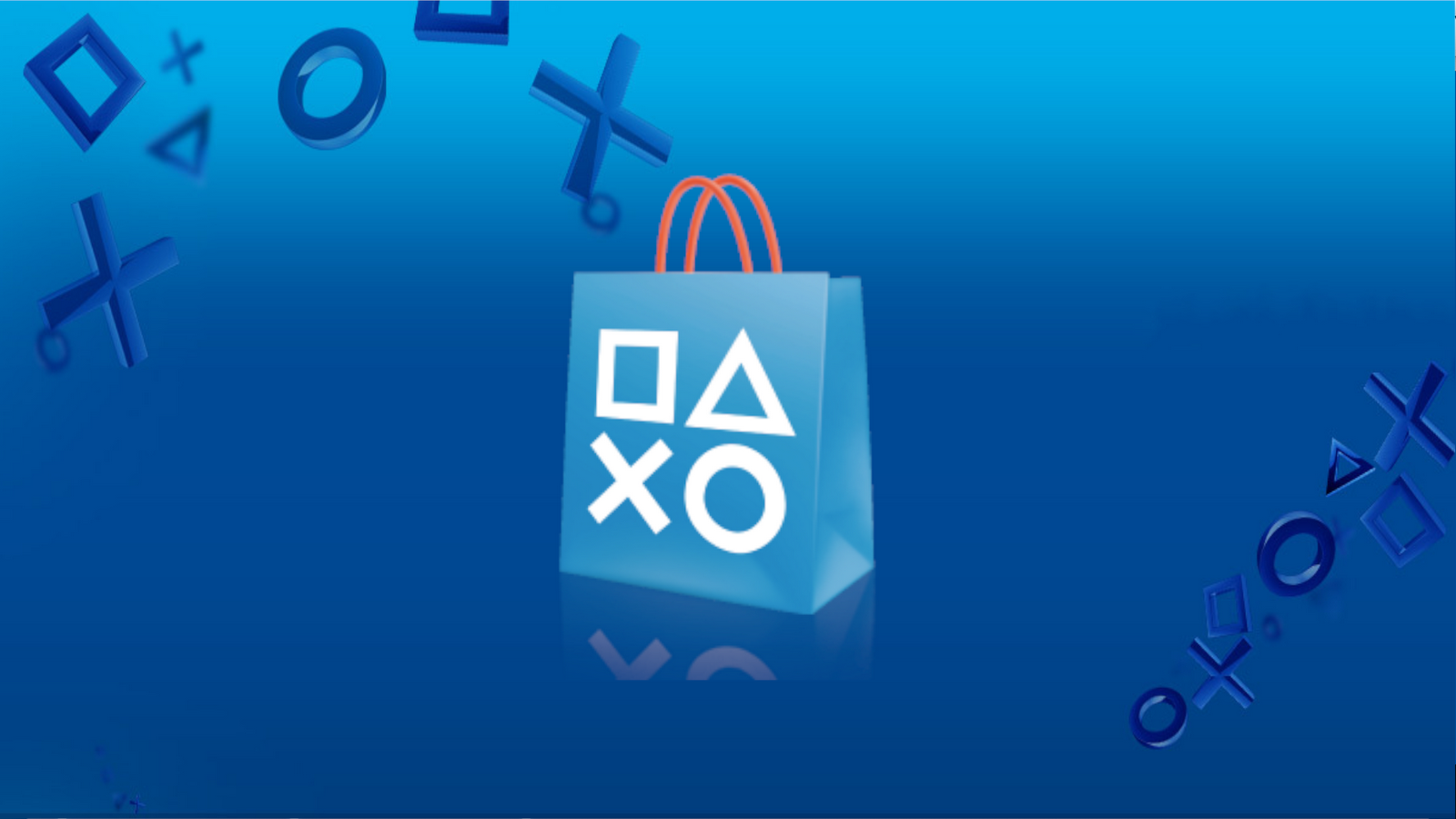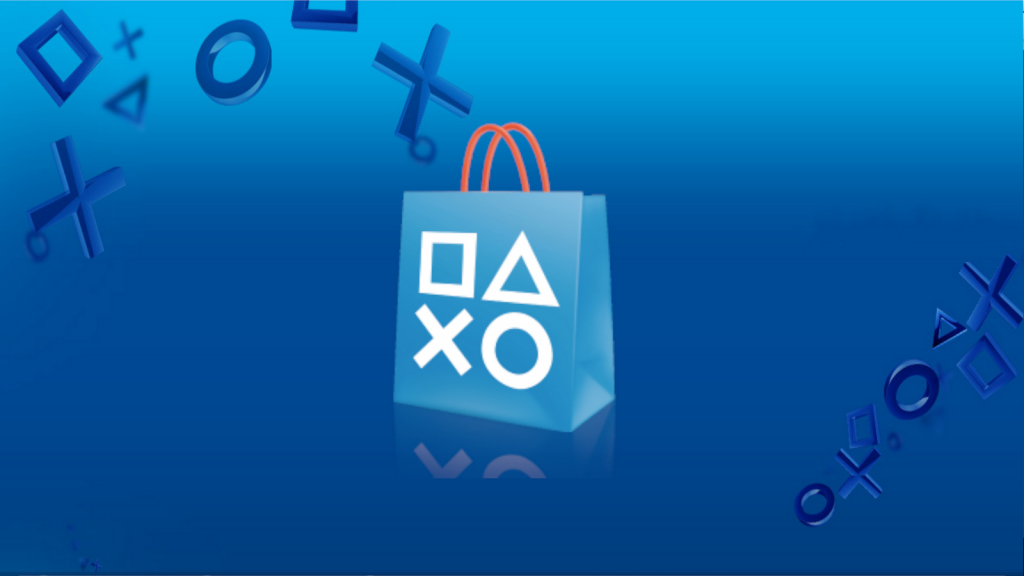 Sony has kicked off another wallet-friendly PS Store sale for cash-strapped UK gamers, offering up to 60% off for PlayStation Plus members. Even if you're not a subscriber to Sony's premium service, you can still net 30% off some top games, including Assassin's Creed Origins, Batman Arkham Collection, Darksiders 3, Far Cry 5, Metro 2033 Redux, Onrush, Star Wars Battlefront II, and UFC 3.
PS Store Discounts Major PS4 Games With Bonus PS Plus Savings
Sony is cutting the price off some huge franchise games with its latest PS Store sale, so be sure to check out the list below to find out what's on offer. There's not only PS4 titles on offer, but also PS3 and PS Vita games, too.
8-Bit Armies – Deluxe Edition – £20.99 (30% off) / £11.99 Plus (60% off)
8-Bit Hordes – Deluxe Edition – £20.99 (30% off) / £11.99 Plus (60% off)
8-Bit Invaders! – £12.99 (48% off)
Abyss: The Wraiths Of Eden – £3.29 (73% off)
Adam's Venture: Origins – £3.29 (75% off)
Adam's Venture: Origins – Deluxe Edition – £5.79 (64% off)
Aerea – £7.99 (50% off)
Aerea – Deluxe Edition – £11.49 (43% off)
Agents Of Mayhem – £3.29 (79% off)
Agents Of Mayhem – Total Mayhem Bundle – £5.79 (77% off)
Anima: Gate Of Memories – Arcane Edition – £11.99 (52% off)
Anima: Gate Of Memories – The Nameless Chronicles – £7.99 (50% off)
Anoxemia – £3.29 (49% off)
Arizona Sunshine – £9.99 (70% off) / £8.34 Plus (75% off)
Assassin's Creed Origins – £33.49 (33% off) / £16.99 Plus (66% off)
Assassin's Creed Origins – Gold Edition – £50.24 (33% off) / £25.49 Plus (66% off)
Batman: Arkham Collection – £32.49 (35% off) / £14.99 Plus (70% off)
Battlefield 1 – £11.69 (35% off) / £5.39 Plus (70% off)
Battlefield 1 & Titanfall 2 Ultimate Bundle – £35.74 (35% off) / £16.49 Plus (70% off)
Battlefield 1 Revolution – £22.74 (35% off) / £10.49 Plus (70% off)
Battlefield Anniversary Bundle – £50.99 (40% off) / £16.99 Plus (80% off)
Battlefield World War Bundle – £62.99 (30% off) / £35.99 Plus (60% off)
Boiling Bolt – £2.49 (74% off)
Call Of Cthulhu – £33.59 (30% off) / £19.19 Plus (60% off)
Canis Canem Edit – £6.19 (48% off)
Cast Of The Seven Godsends – Redux – £1.15 (80% off)
Castles – £1.19 (70% off)
Clockwork Tales: Of Glass And Ink – £3.29 (73% off)
Conan Exiles – £31.49 (30% off) / £17.99 Plus (60% off)
Conan Exiles – Complete Edition – £62.99 (30% off) / £35.99 Plus (60% off)
Conan Exiles – Deluxe Edition – £43.39 (30% off) / £24.79 Plus (60% off)
Crimsonland – £2.49 (69% off)
Cruz Brothers – Camps Edition – £3.99 (46% off)
Danger Zone – £7.79 (35% off) / £3.59 Plus (70% off)
Danger Zone 2 – £10.49 (30% off) / £5.99 Plus (60% off)
Dangerous Golf – £8.99 (40% off) / £2.99 Plus (80% off)
Dark Arcana: The Carnival – £3.29 (73% off)
Darksiders III – £42.49 (15% off) / £34.99 Plus (30% off)
Darksiders III Blades & Whip Edition – £71.99 (20% off) / £53.99 Plus (40% off)
Darksiders III Digital Deluxe Edition – £55.99 (20% off) / £41.99 Plus (40% off)
Dead Synchronicity: Tomorrow Comes Today – £4.99 (69% off)
Death End Request – £35.99 (20% off) / £26.99 Plus (40% off)
Death Squared – £3.69 (68% off)
Defunct – £5.79 (52% off)
Defunct – Deluxe Edition – £7.99 (50% off)
Deiland – £7.99 (38% off) / £4.74 Plus (64% off)
Demetrios – The Big Cynical Adventure – £1.69 (79% off)
Demon's Crystals – £1.19 (70% off)
[VR] Déraciné – £12.99 (48% off)
Dirt Rally 2.0 – £41.24 (25% off) / £27.49 Plus (50% off)
Dirt Rally 2.0 Digital Deluxe – £56.24 (25% off) / £37.49 Plus (50% off)
Distrust – £7.39 (43% off)
Doodle God – £1.69 (66% off)
Doodle God Ultimate Collection – £3.99 (67% off)
Dragon Age: Inquisition – Game Of The Year Edition – £3.99 (84% off)
Dying Light – £12.99 (63% off) / £11.24 Plus (68% off)
EA Sports 19 Bundle – £80.49 (30% off) / £45.99 Plus (60% off)
EA Sports NHL 19 – £35.99 (40% off) / £11.99 Plus (80% off)
EA Sports UFC 3 – £29.24 (35% off) / £13.49 Plus (70% off)
EA Sports UFC 3 Deluxe Edition – £38.99 (35% off) / £17.99 Plus (70% off)
Enigmatis 2: The Mists Of Ravenwood – £3.29 (73% off)
Enigmatis 3: The Shadow Of Karkhala – £3.29 (73% off)
Enigmatis Collection – £7.99 (73% off) / £4.99 Plus (83% off)
Enigmatis: The Ghosts Of Maple Creek – £3.29 (73% off)
Eventide 2: Sorcerer's Mirror – £3.29 (73% off)
Eventide: Slavic Fable – £3.29 (73% off)
Fallout 4 – £12.99 (35% off) / £5.99 Plus (70% off)
Far Cry 5 – £34.99 (30% off) / £19.99 Plus (60% off)
Far Cry 5 – Season Pass – £12.49 (50% off)
Far Cry 5 Gold Edition – £45.49 (30% off) / £25.99 Plus (60% off)
Farm Together – £12.79 (20% off) / £9.59 Plus (40% off)
For Honor Complete Edition – £63.74 (25% off) / £42.49 Plus (50% off)
For Honor Marching Fire Edition – £27.99 (30% off) / £15.99 Plus (60% off)
Freaky Awesome – £3.29 (67% off)
Ginger: Beyond The Crystal – £4.99 (69% off)
Grand Theft Auto III – £6.19 (48% off)
Grand Theft Auto: San Andreas – £6.19 (48% off)
Grand Theft Auto: Vice City – £6.19 (48% off)
Grip Digital Deluxe – £30.59 (32% off) / £16.19 Plus (64% off)
[VR] Guns'n'stories: Bulletproof VR – £7.99 (50% off)
Handball 17 – £5.79 (64% off)
Heart&Slash – £4.99 (69% off)
Hello Neighbor – £9.49 (62% off)
Hello Neighbor Bundle – £15.99 (68% off) / £13.49 Plus (73% off)
HITMAN 2 – Gold Edition – £55.99 (30% off) / £31.99 Plus (60% off)
Hollow Knight: Voidheart Edition – £8.69 (25% off) / £5.79 Plus (50% off)
Homefront: The Revolution – £3.99 (39% off)
Homefront: The Revolution – £3.99 (75% off)
I Am Bread – £3.69 (63% off)
[VR] I Expect You To Die – £9.79 (51% off)
Injustice: Gods Among Us Ultimate Edition – £9.99 (80% off) / £7.49 Plus (85% off)
Inside My Radio – £1.69 (86% off)
Just Cause 3 – £4.99 (69% off)
Just Cause 3: XXL Edition – £6.19 (75% off)
Just Dance 2019 – £34.99 (30% off) / £19.99 Plus (60% off)
Kill The Bad Guy – £2.49 (57% off)
King Oddball – £1.69 (58% off)
Kingdom Come: Deliverance – £26.24 (25% off) / £17.49 Plus (50% off)
[VR] Korix – £8.79 (45% off) / £1.59 Plus (90% off)
Lego Batman 3: Beyond Gotham – £9.49 (80% off)
Lego Batman 3: Beyond Gotham Premium Edition – £11.99 (80% off)
Lego City Undercover – £31.19 (35% off) / £14.39 Plus (70% off)
Lego Dc Super-Villains – £34.99 (30% off) / £19.99 Plus (60% off)
Lego Dc Super-Villains Deluxe Edition – £41.99 (30% off) / £23.99 Plus (60% off)
Lego Jurassic World – £9.99 (67% off)
Lego Marvel Super Heroes – £9.99 (71% off)
Lego Marvel Super Heroes 2 – £33.59 (30% off) / £19.19 Plus (60% off)
Lego Marvel Super Heroes 2 Deluxe Edition – £38.49 (30% off) / £21.99 Plus (60% off)
Lego Marvel's Avengers – £9.99 (67% off)
Lego The Incredibles – £31.19 (35% off) / £14.39 Plus (70% off)
Lego Worlds – £12.99 (48% off) / £10.49 Plus (58% off)
Lords Of The Fallen – £3.29 (79% off)
Lords Of The Fallen Complete Edition – £4.99 (80% off)
Lost Grimoires Bundle – £5.79 (70% off)
Lost Grimoires: Stolen Kingdom – £3.29 (73% off)
Madden NFL 19 – £35.99 (40% off) / £11.99 Plus (80% off)
Madden NFL 19: Hall Of Fame Edition – £47.99 (40% off) / £15.99 Plus (80% off)
Manhunt – £6.19 (48% off)
Mars: Chaos Menace – £3.29 (59% off)
Max Payne – £6.19 (48% off)
Metro 2033 Redux – £3.99 (75% off)
Metro Redux – £5.79 (77% off)
Metro: Last Light Redux – £3.99 (75% off)
Middle-Earth: Shadow Of Mordor Legion Edition – £7.99 (80% off)
Momonga Pinball Adventures – £2.49 (50% off)
Monster Energy Supercross – The Official Videogame – £31.49 (30% off) / £17.99 Plus (60% off)
Monster Energy Supercross – The Official Videogame 2 – £41.99 (30% off) / £23.99 Plus (60% off)
Monster Energy Supercross 2 – Special Edition – £45.49 (30% off) / £25.99 Plus (60% off)
Motorcycle Club – £3.29 (79% off)
Murdered: Soul Suspect – £1.69 (89% off)
NBA Live 19: The One Edition – £18.74 (25% off) / £12.49 Plus (50% off)
Need For Speed – £11.19 (30% off) / £6.39 Plus (60% off)
Need For Speed Deluxe Bundle – £7.99 (83% off)
Need For Speed Deluxe Edition – £13.99 (30% off) / £7.99 Plus (60% off)
Need For Speed Payback – £9.99 (60% off)
Need For Speed Payback – Deluxe Edition – £14.99 (57% off)
Neon Chrome – £3.99 (67% off)
Neurovoider – £3.99 (65% off)
NHL 19 Legends Edition – £48.99 (30% off) / £27.99 Plus (60% off)
NHL 19 Ultimate Edition – £47.99 (40% off) / £15.99 Plus (80% off)
Nightmare Boy – £3.99 (60% off)
Nightmares From The Deep 3: Davy Jones – £3.29 (73% off)
Nightmares From The Deep Collection – £7.99 (73% off)
Nightmares From The Deep: The Cursed Heart – £3.29 (73% off)
Noir Chronicles: City Of Crime – £3.29 (73% off)
Onrush – £29.99 (40% off) / £9.99 Plus (80% off)
Onrush Deluxe Edition – £35.99 (40% off) / £11.99 Plus (80% off)
Pankapu – £3.99 (58% off)
[VR] Pinball FX2 Vr – £4.99 (58% off)
Power Rangers Battle For The Grid: Collector's Edition – £24.74 (25% off) / £16.49 Plus (50% off)
Power Rangers: Battle For The Grid – £11.99 (25% off) / £7.99 Plus (50% off)
Premium Pool Arena – £3.29 (59% off)
Project Cars – £8.99 (44% off)
Project Cars – Game Of The Year Edition – £12.99 (71% off)
Puyo Puyo Tetris – £8.99 (44% off)
Randal's Monday – £3.99 (65% off) / £2.84 Plus (75% off)
Real Farm – £8.99 (74% off)
Real Farm – Deluxe Edition – £12.99 (71% off)
Red Dead Revolver – £6.19 (48% off)
Reus – £3.29 (75% off)
Reus – Deluxe Edition – £5.79 (61% off)
Riddled Corpses Ex – £3.29 (59% off)
Ride 3 – £32.49 (35% off) / £14.99 Plus (70% off)
Ride 3 – Gold Edition – £48.74 (35% off) / £22.49 Plus (70% off)
[VR] Rollercoaster Legends – £2.89 (28% off) / £2.49 Plus (38% off)
Rugby 18 – £8.99 (31% off)
Saints Row IV: Re-Elected – £3.99 (75% off)
Saints Row IV: Re-Elected & Gat Out Of Hell – £6.49 (74% off)
Saints Row: Gat Out Of Hell – £3.99 (75% off)
[VR] Skyworld – £18.99 (24% off) / £13.99 Plus (44% off)
Sleeping Dogs Definitive Edition – £3.99 (84% off)
Sniper Ghost Warrior 3 Season Pass Edition – £9.49 (73% off) / £7.74 Plus (78% off)
South Park: The Fractured But Whole – Gold Edition – £44.09 (30% off) / £25.19 Plus (60% off)
Sparkle 2 – £1.69 (71% off)
Sparkle Unleashed – £1.99 (69% off)
Star Wars Battlefront II – £13.99 (30% off) / £7.99 Plus (60% off)
Star Wars Battlefront Ultimate Edition – £12.59 (30% off) / £7.19 Plus (60% off)
Starlink: Battle For Atlas – £48.99 (30% off) / £27.99 Plus (60% off)
Starlink: Battle For Atlas – Deluxe Edition – £62.99 (30% off) / £35.99 Plus (60% off)
Steredenn – £3.99 (60% off)
Steredenn: Binary Stars – £3.99 (60% off)
Strikers Edge – £3.69 (72% off)
Sublevel Zero Redux – £3.29 (79% off)
Surgeon Simulator A&E + I Am Bread – £5.79 (64% off)
Surgeon Simulator: Anniversary Edition – £3.29 (63% off)
[VR] Surgeon Simulator: Experience Reality – £5.79 (64% off)
Tennis In The Face – £1.69 (58% off)
Tera: Dark Night Pack – £32.49 (35% off)
Tera: Dragonrider Pack – £51.99 (35% off)
Tera: Hellwing Triple Flight Pack – £37.69 (35% off)
Tera: Ironward Pack – £32.49 (35% off)
Tera: Starter Pack – £2.49 (50% off)
Tera: Starter Pack Deluxe – £7.79 (35% off)
The Bioware Bundle – £29.99 (40% off) / £9.99 Plus (80% off)
The Evil Within 2 – £31.19 (35% off) / £14.39 Plus (70% off)
The Grand Tour Game – £7.39 (38% off) / £6.79 Plus (43% off)
The Hong Kong Massacre – £10.49 (25% off)
The King's Bird – £11.19 (30% off) / £6.39 Plus (60% off)
The Lego Movie Videogame – £9.99 (71% off)
The Warriors – £6.19 (48% off)
Thief – £2.49 (84% off)
Thimbleweed Park – £9.49 (41% off)
Titanfall 2 Standard Edition – £11.69 (35% off) / £5.39 Plus (70% off)
Titanfall 2: Ultimate Edition – £16.24 (35% off) / £7.49 Plus (70% off)
[VR] Trackmania Turbo – £17.49 (30% off) / £9.99 Plus (60% off)
Transcripted – £1.69 (74% off)
Trials Rising – Digital Gold Edition – £22.49 (25% off) / £14.99 Plus (50% off)
Trine 3: The Artifacts Of Power – £3.29 (18% off)
Trine 3: The Artifacts Of Power – £3.29 (82% off) / £16.19 Plus (10% off)
Trine Bundle – £7.39 (63% off)
Vostok Inc. – £3.99 (69% off)
[VR] VR Karts – £13.99 (30% off) / £7.99 Plus (60% off)
Warface – Ultimate Edition – £16.24 (35% off) / £7.49 Plus (70% off)
We Happy Few – £37.49 (25% off) / £24.99 Plus (50% off)
We Happy Few Digital Deluxe – £48.74 (25% off) / £32.49 Plus (50% off)
We Happy Few Season Pass – £9.99 (50% off)
Wolfenstein II: The New Colossus – £31.19 (35% off) / £14.39 Plus (70% off)
Wolfenstein II: The New Colossus Deluxe Edition – £38.99 (35% off) / £17.99 Plus (70% off)
WRC 6 FIA World Rally Championship – £8.99 (44% off)
Wuppo – £3.99 (75% off)
Wuppo – Deluxe Edition – £6.49 (68% off)
Wuppo – Super Deluxe Edition – £7.99 (68% off)
Xenon Racer – £35.99 (20% off) / £26.99 Plus (40% off)
Zenith – £4.99 (69% off)
Zombi – £6.49 (57% off)