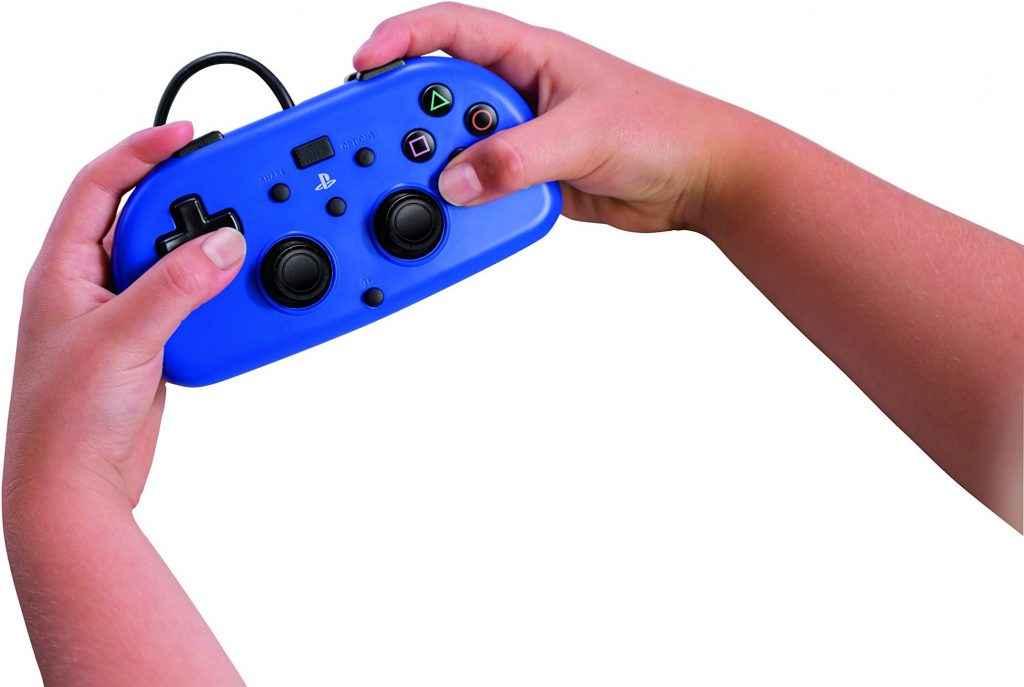 Sony has released a PS4 mini controller that is designed with younger gamers in mind.
Currently available in North America, the tiny PlayStation 4 pad costs $29.99 and is 40% smaller than the DualShock 4 controller and recommended for children six years or older.
The small frame ensures that little hands should easily be able to grip the controller, and should make it ideal for playing some of the best PS4 games for kids.
Though officially licensed by Sony Interactive Entertainment, the PS4 mini controller was developed by HORI, and comes with a 10ft cable. It's worth noting that it's missing some of the features that you'd find on the standard DS4, including:
Light bar
Stereo headset jack
Speaker
Dual motors
Motion sensor
You can order the PS4 mini controller at Amazon and other selected retailers.
If you're looking for a more standard controller, check out the difference between the new PS4 controller and original DualShock 4.