LetsGoDigtial have unearthed a new patent that details the PS5 dev kit cooling system. You're probably familiar with the development kit for Sony's next-generation console by now, as it has been leaked numerous times in the past.
PS5 Dev Kit Cooling System
Check out an image from the patent below, along with the description.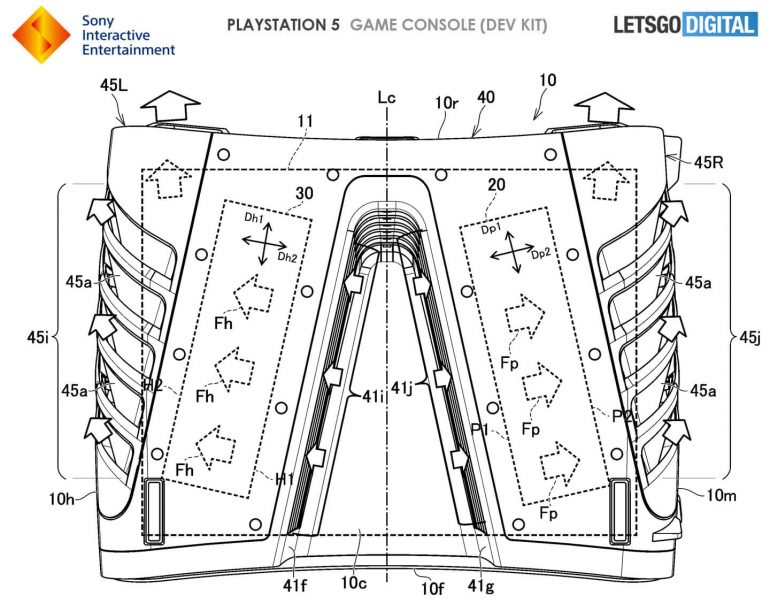 The patent was published in the World Intellectual Property Organisation database, describing how the cooling system operates. Here's the full description:
An electronic device has a plurality of cooling fans for supplying air to a heat sink. The plurality of cooling fans create air flows that pass through the heat sink from a first side of the heat sink toward a second side of the heat sink.

The heat sink is disposed oblique to the left-right direction and the front-rear direction of the electronic device. An exterior member has an intake port formed along the first side of the heat sink and oblique to the front-rear direction and the left-right direction.

A heat sink is disposed on a microprocessor mounted on a circuit board. A cooling fan is disposed upstream of the heat sink, and a power supply unit is disposed downstream of the heat sink. Air sent out from the cooling fan passes through the heat sink, passes through the power supply unit, and is discharged to the outside.
The PS5 is scheduled for release in holiday 2020.