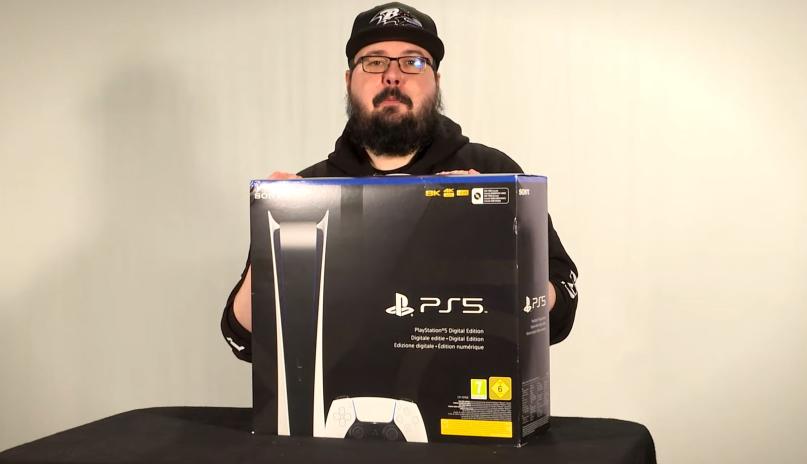 YouTuber PC Games has provided what appears to be the first PS5 Digital-Only Edition unboxing video, following today's tidal wave of videos unveiling the standard version of the console being unboxed. You can see the video, courtesy of YouTube account PC Games, below.
PS5 Digital-Only Edition Unboxed
Related Content: New Sony Patent Hints At PS5 Auto HDR Feature
Sony has pencilled in the PS5 for a US launch on November 12 and a UK release on November 19. The Digital-Only Edition, which only supports downloaded media, will set you back $399/£359 while the Standard Edition costs $499/£449.
The PS5 was officially announced back in spring 2019 and Sony had always intended to release the console in holiday 2020 as far back as October last year. Despite the ongoing coronavirus pandemic, the format holder is all set to deliver on those plans next month.
Sony's new console launches just a few days after the Xbox Series X/S from Microsoft.
[Source – PC Games on YouTube]