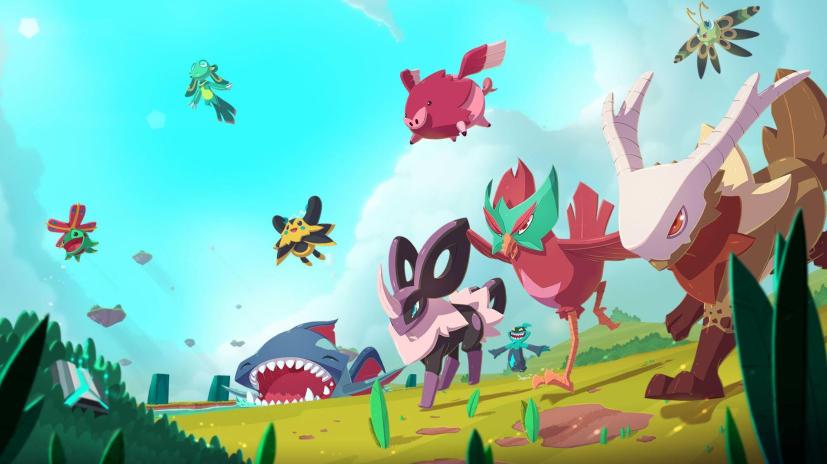 Crema's Guillermo Andrades has taken to the PlayStation Blog to confirm that TemTem will make its console debut exclusively on PS5 this winter, with Early Access rolling out on December 8. What's more, the game will also support Cross Play between PS5 and PC communities.
TemTem PS5 Release Confirmed With Early Access This December
If you haven't been keeping up with TemTem on the PC, the game takes the form of a massively multiplayer creature-collection romp where players adventure across the Airborne Archipelago with your TemTem squad in two. In addition to catching Tems, you'll also be able to challenge other tamers, customise your house, and team up with a mate in co-op.
The game world is divided into six islands, with four of them available during the Early Access period. In total, the campaign will take you about 30 hours featuring 100 unique Tems. As mentioned, co-op is featured and will be available for the entire campaign, with the game being always-online allowing you to bump into other players constantly.
The base price of TemTem will increase with each major Island update, with the flu release eventually costing $44.99 and $64.99 for the Standard and Deluxe Editions, respectively. In other words, the game will be cheaper the earlier you get it. The Deluxe Edition offers more goodies for early adopters, including an exclusive camouflage pack.
Here's the linesp of what's coming to TemTem after Early Access.
More story content: Two brand new islands that will guide the player to finishing the game's story arc.
Dozens of new Temtem, including three very special mythical Tems.
New multiplayer features like the trading house that will allow server-wide trading or the long-awaited clan wars.
More aspirational activities for the most dedicated players, including a whole new island dedicated to end-game activities and a hardcore game mode.
[Source – PlayStation Blog]