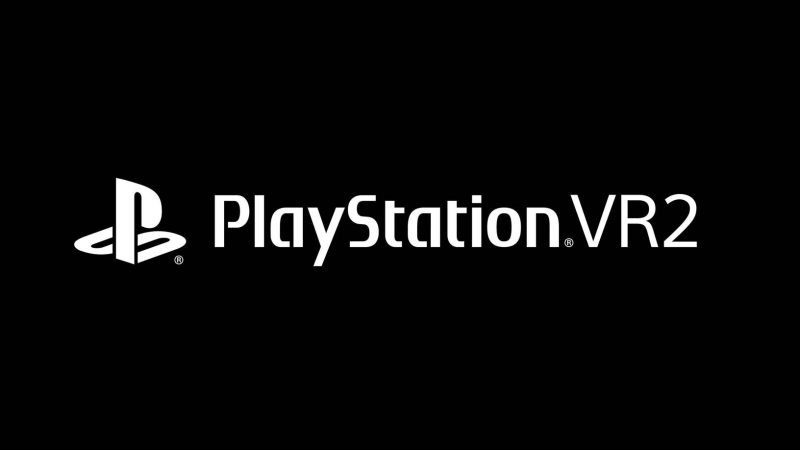 PSVR 2 Games, PlayStation VR 2 Games, PSVR 2, PSVR 2 Games Announced, PSVR 2 Games Rumored – Sony's PSVR 2 is now available worldwide, and comes packed with exciting new features, Sense controllers, and stunning visuals. Still, hardware is only as good as its games, so what's on the cards for Sony's new headset? Let's find out! Here you'll find everything from day one titles to those still yet to see the light of day.
Related Content – Sony PS5 Complete Guide – Everything Explained On PlayStation 5 For New Users
PSVR 2: All Games Announced To Date
---
Aces Of Thunder
War Thunder Gaijin Entertainment brings World War II dogfighting action to PSVR 2, with gameplay tailor made for Sony's latest VR headset.
Aliens VR
Survios has officially announced that it's working on an Aliens VR game for PSVR 2, which will be set between the first two entries in the sci-fi movie franchise. That's about all we know so far, with not even a screenshot doing the rounds yet.
After Life
Originally released for Steam to great reviews, Indie horror title After Life is set to send chills down the spines of PSVR 2 users courtesy of Split Light Studios.
After The Fall
Developed by Vertigo Games, After The Fall is a PSVR 2 launch game and boasts a number of enhancements over the original PSVR release.
Among Us VR
Schell Games originally planned to release this one for PSVR, but has now confirmed that the game will be released for the PSVR 2 at an undisclosed ate.
Another Fisherman's Tale
Embark on a new mindbending adventure in Another Fisherman's Tale, the sequel to the award-winning A Fisherman's Tale. Immerse yourself in poetic storytelling as you explore new mindbending VR puzzle mechanics. Solve puzzles using your own body, detach and control your limbs, and find new attachments to progress.
Altair Breaker
Enter the world of ALTAIR and battle against the LAWS, an army of corrupted AI left behind roaming the floating Vastus Isle.
Arashi: Castles of Sin — Final Cut
Become one with the shadows with the award winning VR shinobi adventure. Master the art of stealth-action as you infiltrate castles across feudal Japan with your arsenal of weapons, tools, and techniques, outwitting all enemies on your quest to defeat the Six Oni of Iga
Arizona Sunshine 2
Welcome back to sun-kissed, zombified Arizona. Take on the form of our dark-humored protagonist once more and set out on the cinematic next chapter of our VR journey in search of answers. In a post-apocalyptic world where every bullet counts, experience the thrill of realistic combat as you wield all-new and fan-favorite weapons-from shotguns to machetes and flamethrowers.
B99 Overclocked
B99 is an FPS Shooter Roguelike set in a vision of cyberspace pulled from the 1980s. Dungeons are randomly generated each play through.
Beat Saber
The original Beat Saber was one of the best titles for the PSVR, and now the series is making the transition to PSVR 2. Nothing much is known right now, but it won't be a launch title.
Behemoth
Hailing from the creators of The Walking Dead: Saints and Sinners, Behemoth is a new VR experience set in a bleak world where players are tasked with bringing down near-invulnerable creatures.
Before Your Eyes
Embark on an emotional and award-winning adventure where you control the story and affect its outcomes with your real-life blinks. In this unique VR experience, you will fully immerse yourself in a world of memories, both joyous and heartbreaking, as your whole life flashes before your eyes.
Black Trail VR
Developed by Red Horizon, Black Trail VR is set in the Old West and is a first-person shooter where you'll engage in epic shootouts with historic weapons, infiltrate, loot and even change the fate of war as a bounty hunter and native warrior.
Bulletstorm VR
Step into the boots of Grayson Hunt after a crash landing on an abandoned resort planet forces him to make a hard choice: survival or revenge. An exiled member of the elite assassin group Dead Echo, Grayson's blind desire for vengeance finds his crew stranded on Stygia where he can finally confront the commander behind his betrayal—or get his team off the planet alive.
C-Smash VRS
C-Smash VRS fuses the best of racket sports – squash, tennis, racket, paddle ball and beyond – into a cosmic physical experience.
Cave Digger 2: Dig Harder
VR Kiwi is prepping a PSVR 2 version of this sequel, which is believed to be a spruced up version of the PC VR edition.
Cities VR – Enhanced Edition
Fancy building your own city? Well, you can now, and in full VR thanks to this PSVR 2 launch title. What's more, the whole experience promises to be a lot smoother thanks to the Sense controller, as well as sharper visuals.
Colossal Cave
A reimagining of the classic adventure game Colossal Cave, this PSVR 2 (which is also coming to home consoles) has been masterminded by Roberta Williams. Players explore a vast network of caves to uncover the hidden treasures, while overcoming various puzzles.
Cosmonious High
Developed by Owlchemy Labs, Cosmonius High was originally released for Oculus Quest 2 and other VR platforms, and takes the form of an adventure game where students attend high school and mix with a quirky cast of alien classmates.
Creed Rise to Glory: Championship Edition
Fights have never felt more visceral, as we intend to deliver an even more immersive boxing experience, only possible with the hardware and features of the PS5 and PlayStation VR2. Creed: Rise to Glory – Championship Edition returns you to the ring, this time with a fresh set of gloves
Crossfire: Sierra Squad
Smilegate's upcoming PSVR 2 shooter has you battling it out over a biochemical weapon, promising 60 missions and 39 types of weaponry. The studio says you'll become up against brutal enemies with advanced AI, with enemies coming in 17 different types to keep you guessing. There's also support for solo and co-op for 4-player.
Demeo
Demeo has been confirmed to launch alongside the PSVR 2 in February 2023, and takes the form of a table top-themed survival game.
DrumsRock
Inspired by classic titles like Guitar Hero, DrumsRock sees players smashing out killer beats to hard rock and heavy metal tracks while using the rhythm to fend off demons and epic bosses.
Fantavision 202X
The classic PS2 launch title returns for PSVR 2. The original game's concept has been completely overhauled with modern visuals and controls, with players once again tasked with filling the skies with vibrant firework displays.
Firewall Ultra
First Contact Games has announced that the sequel to the original Firewall is officially in the works for PSVR 2, allowing for a number of improvements including 4K HDR, revamped character models and fresh areas to explore. The game takes place five years after its predecessor, although that's about all we know so far.
Five Nights At Freddy's: Help Wanted 2
The VR sequel to the original Five Nights at Freddy's Help Wanted on PSVR, this sequel adds fresh mini games into the equation and has you mixing it up with places and faces from the series.
Garden of the Sea
This feel-good exploration and farming title sees players petting animals, growing crops and uncovering new lands in their trusty boat.
Ghostbusters VR
nDreams previously confirmed it had a number of PSVR 2 games in development, and one of them has now been revealed as Ghostbusters VR. The game isn't a continuation of any of the films, and sees players running their own ghost-busting business in San Francisco in the near future.
Golf+
In terms of sports games, Golf+ stands unique in that it is (at the time of writing) the only golf game announced for PSVR 2, having previously been released for Oculus Rift.
Gorn
If you've always wanted to slip into the role of a gladiator, you've come to the right place. The fully physics-based combat engine lets you slaughter enemies in creative ways. Attention, a lot of blood will spill!
Green Hell VR
Incuvo's survival romp planned for release in late 2023, and there's a trimmed-down quest version that's also available. However, we'll hopefully see the former released for PSVR 2 rather than the truncated edition. Expect resource gathering, hunting and all the usual trimmings with Green Hell VR.
Gran Turismo 7 VR
Polyphony Digital's acclaimed racer is coming to PSVR 2 as a launch title for the new headset. What's more, those of you who own the game will be entitled to a free upgrade for GT7 VR.
Happy Funland
You had never heard of HappyFunland theme park, or it's tragic tale, when you agreed to meet a total stranger, named Larry, in the middle of a South Florida swamp. Perhaps if you would have known about the grisly events that happened there, you wouldn't have agreed to the job!
House Flipper VR
Virtual makeovers were never more real! Thanks to VR technology, you will be able to single-handedly take care of ruined properties, gaining your clients' appreciation and satisfaction from a job well done! Put on your goggles, take a firm grip on the controllers and become a master of renovation!
Horizon Call Of The Mountain
Co-developed by Firesprite, which joined the PlayStation family of studios in September 2021, Horizon Call of the Mountain is a spin-off set in Guerrilla Games' futuristic sci-fi world, and sees you stepping into the boots of a brand new character rather than Aloy.
Hellsweeper VR
From the makers of Sairento VR comes a first person action-combat game that has you venture into hell. In Hellsweeper VR you traverse different dimensions, yield weapons with deadly precision, command the forces of telekinesis and muster unseen powers to wipe out your twisted enemies.
Hubris
Take on the mantle of an unseasoned recruit with the task of finding a high-profile agent that went missing on a strange and highly inhospitable alien planet.
Job Simulator
In a world where robots have replaced all human jobs, step into the "Job Simulator" to learn what it was like 'to job'. Players can relive the glory days of work by simulating the ins and outs of being a gourmet chef, an office worker, a convenience store clerk, and more.
Journey To Foundation
Developed by Archaict, Journey to Foundation acts as a standalone title and doffs its cap to the Isaac Asimov novel, with players embarking on a deep space adventure as they investigate the unrest threatening to upset the Galactic Empire.
Jurassic World Aftermath Collection
PSVR 2 is getting a bundle of both parts of the Jurassic World saga, which is also coming to Nintendo Switch in November 2022. Coatsink has promised 4K visuals running at 90 FPS, as well as a brand new Dino Viewer for players to sink their teeth into.
Kayak Mirage VR
Paddle through the ice caves in Antarctica, kayak with dolphins in Costa Rica, conquer a thunderstorm in Norway and discover the canyons of Australia. Explore these breathtaking locations with photorealistic graphics, a rich variety of wildlife and immersive soundscapes that bring it all together.
Last Labyrinth
An escape-the-room adventure game that can only be experienced in VR, Last Labyrinth was created specifically for the VR age
Low-Fi
Low-Fi has the distinction of being the first ever PSVR 2 game confirmed, which was revealed back in March 2021. The Blade Runner-flavoured title is the spiritual successor to Technolust, and is described as a 'next-generation virtual reality simulation in which you as the player patrol the streets (and the skies above them) solving mysteries, fighting crime, or giving in to corruption.'
Madison
The original PSVR was a great home for horror, and this psychological hair-raiser from developer Bloodious Games looks set to deliver thrills and spills as you navigate first-person locations while taking pictures to overcome brain-teasing puzzles.
Moss
The first chapter in PSVR's critically acclaimed adventure series is officially hitting Sony's new headset as a launch title, taking full advantage of the extra bells and whistles afforded by PSVR 2. Expect haptic feedback, adaptive triggers and increased resolution and frame rate.
Moss: Book II
Like Moss, the sequel is also getting a PSVR 2 overhaul and will arrive on launch day. Moss: Book II will utilise the Sense controller to allow for haptic feedback and adaptive triggers, with the game also supporting eye tracking and will run at 4K resolution at 90 FPS.
Neolithic Dawn
Neolithic Dawn is a VR Survival game set in 10,000 BC's North America. Craft Tools, Tame Animals, and Explore as you search for your ancestral homeland.
NFL Pro Era
A quarterback simulation title that sees players attempting to climb the NFL league for a spot competing in the Super Bowl. Players will take part in training as they battle against competing teams in the league, with PSVR 2 putting you right in midst of the action.
No Man's Sky
Hello Games' space exploration epic is receiving PSVR 2 support, having previously been updated with PS5 support – you can even play it on the original PSVR. The game started off a bit shaky, but six years on, it's grown into an absolute stunner thanks to some robust post-launch content support.
Paper Beast: Enhanced Edition
Players will experience Paper Beast in virtual reality via PlayStation VR2 or in "flat" mode on PlayStation 5. The new version brings a multitude of improvements, fully harnessing the capabilities of the PlayStation 5 and PlayStation VR2, including a smooth locomotion mode to freely traverse landscapes, as well as 4k support on PlayStation 5 outside virtual reality.
Pistol Whip
Pistol Whip from Cloudhead Games is coming to Sony's next-generation virtual reality headset, featuring a number of extra features including 4K HDR visuals, 3D auto, haptic feedback & adaptive triggers, and will be fully optimised for the PS5 SSD.
Pixel Ripped 1995
Pixel Ripped 1995 is a nostalgia-soaked adventure game within a game, where hero Dot embarks on a quest to restore balance across dimensions. His solution? Recruiting 11-year-old David, who just so happens to be the best gamer of 1995.
Pavlov VR
One of the first games to be announced for PSVR 2, Vankrupt Games' military shooter is set to include full Cross-Play support with the Quest version of the Pavlov.
Phasmophobia
Phasmophobia is a scary and realistic ghost hunting game, where you'll make use of real ghost hunting equipment to survive every encounter with spirits from beyond the grave, which could all potentially feel really unique with the PSVR2 Sense controllers.
Project Louisiana: The Bounds VR
Build The Light's Silent Hill-flavoured horror romp puts players in a spooky mansion in the swamps of New Orleans, where you're tasked with investigating your daughter's disappearance. From the look of things, PSVR 2 is going to be no short on scares.
Project Wingman
Similar to Ace Combat, except that you climb into the cockpit yourself with VR glasses! Become a fighter pilot and assert yourself in fast-paced dogfights. Or attack various ground targets in a scorched world. More than 20 jet planes and around 40 individual weapons ensure sufficient variety.
Puzzling Places
Puzzling Places brings relaxing and wholesome 3D jigsaw puzzling to VR! Put together hyper-realistic miniatures of beautiful places from around the globe.
Ragnarock
Ever wondered what would happen if you combine Vikings with rhythm-based antics? Well, Ragnarock is your answer! Lift your hammers and smash the drums to the thump of Viking music, and battle against your rivals in multiplayer.
RUNNER
Truant Pixel officially confirmed RUNNER for the PSVR 2 in April of last year, and takes the form of a cyberpunk romp set in a future driven by themes such as lo-fi and cassette futuristic. Players engage in adrenaline-pumping combat and driving, all set to a pulse-pounding soundtrack and dynamic music.
Rez Infinite
In October 2016, Rez Infinite debuted as a PS VR launch title and we're excited to be back, just in time for the launch of PS VR2! Prepare yourself once again for THE ultimate version of Rez, a thrilling journey of sights, sounds and shooting action, except this time in PS VR2 with eye tracking.
Resident Evil Village
Resident Evil Village is fully playable for the PSVR 2, allowing you to experience the full adventure of Ethan Winters from a new perspective.
Resident Evil 4 Remake
The remake of 2005's action-horror masterpiece will receive a full-on PSVR 2 mode, so you'll be playing through Resident Evil 4 in a brand new perspective much like Capcom previously achieved with Resident Evil 7 and Village.
Song in the Smoke Rekindled
Song in the Smoke: Rekindled is the ultimate VR survival action-adventure – a physical, immersive game where you craft, hunt, and survive in a fantastic, dangerous world. Fully remastered with supercharged graphics, gameplay that takes advantage of the PS VR2 Sense Controllers and haptics, and an all-new free jump and clamber mode completely unique to PS VR2.
Solaris Offworld Combat 2
Another multiple shooter: As an e-sportsman in a distant future, you engage in shootouts on virtual holofields. The goal is to capture a control point with your team and hold it for as long as possible. To keep you moving during this time, the control point rotates every 30 seconds. Coordination and teamwork are the keys to success here.
Star Wars: Tales From The Galaxy's Edge – Enhanced Edition
PSVR 2 will give you the chance to travel to a 'Galaxy Far, Far Away,' as you take on the role of a droid repair technician based near the Outer Rim. You'll soon face off against nefarious pirates and battle alongside iconic characters including R2D2 and C3-PO as you become an every day hero.
Synth Riders Remastered Edition
Kluge Interactive is excited to announce that a remastered Synth Riders is coming to PlayStation VR2. Delivering the best version of the game to date launching alongside the new VR headset – our PlayStation fans are in for a treat!
Synapse
Combine brutal and tactile firepower with surging telekinetic abilities as you dive into a hostile mindscape. Harness this lethal combination and master your own combat style as you dive deeper into a surreal world. Launch, levitate, and smash your enemies through destructible environments using motion controls and eye tracking-assisted aiming.
Tetris Effect Connected
Tetris Effect was originally released on PS4 and PSVR back in 2018, and is one of the best games money can buy on both systems. This PSVR 2 version is based on the Tetris Effect Connected re-release, and feature eye-tracking and haptic feedback via the DualSense controller.
The Foglands
Described as a foggy sci-fi western world, the Well Told Entertainment-developed The Foglands takes the form of a roguelike first-person adventurer where players can opt for stealth or brute force, battle enemies, and explore mysterious landscapes.
The Light Brigade
Developed by Funktronic Labs, The Light Brigade is described as a roguelike affair that brings 'immersive gunplay and moody mystery,' with the game also supporting Cross-Buy between PSVR and PSVR 2.
The Last Clockwinder
The Last Clockwinder is a puzzle automation game about making synchronized contraptions out of your own clones. You play as Jules, a young woman on a mission to repair the Clocktower: an ancient haven for the galaxy's plants and seeds that's fallen into disrepair.
The Walking Dead: Saints & Sinners Chapter 2: Retribution
The follow-up to one of the best VR games on the market graces PSVR 2, bringing with it new bosses, items to craft and a host of extra weapons (including a chainsaw, yay!) to slay the undead with. You'll also get to visit the new French quarter setting, and expect some grisly visuals and plenty of red stuff.
The Dark Pictures: Switchback VR
Supermassive Games brings its horror-based franchise to PSVR 2 with this roller coaster shooter, taking you through familiar locations from the anthology including a ghost ship, desert temple, spooky New England town and more.
The 7th Guest VR
Finally, The 7th Guest VR takes the form of a supernatural 90s mystery romp and is a remake of the original game featuring fresh puzzles and new spaces to explore. Using PSVR 2's technology, The 7th Guest VR employs 3D live-action visuals via ghostly volumetric video capture, with characters viewable from multiple perspectives as you play.
The Twilight Zone VR
Based on the award winning television anthology, The Twilight Zone features contributions by gaming veteran Rob Yescombe, screenwriter Dwayne Alexander Smith, and is being developed by UK-based Pocket Money Studios. The title is licensed from ViacomCBS and is financed by Fun Train which serves as executive produce. The PSVR 2 version has yet to attract a release date but is 'coming soon.'
Tin Hearts
Feel like a child in a toy store as you immerse yourself in a magical, alternate-timeline Victorian universe full of nostalgic warmth and charm.
Tiger Blade
Tiger Blade is a love letter to the Korean neo-noir action cinema, featuring stylish and adrenaline-fuelled combat. Assuming the role of a deadly assassin, players will face down hordes of hoodlums across lavishly detailed marketplaces, docks, alleys and streets in Sewoon, which is set in an alternate Korea.
Thumper
Become a space beetle on a rhythm-action hellride in Thumper. The gameplay is fiendishly simple: tight controls, classic action, and breakneck speed. Combined with psychedelic visuals, a throbbing soundtrack, and adrenalizing boss battles, it's pure rhythm violence.
Unplugged: Air Guitar
In Unplugged, you get to play air guitar to some of the biggest, most insanely cool songs from world-famous rock bands, including Ozzy Osbourne, The Offspring and Weezer. Unplugged is all about making you feel like a rock legend!
Ultrawings 2
Bit Planet Games is bringing the sequel to PSVR hit Ultrawings to Sony's new virtual reality headset, which throws in a bunch of optional combat missions to keep you hooked. The game was built originally for Quest 2, so there's room for improvements in terms of visuals – fingers crossed on that one!
Vacation Simulator
Rediscover the true meaning of TIME OFF! Welcome to the Vacation Simulator: a rough approximation of VACATION inspired by real human NOT JOBBING, brought to you by the same robots behind the Job Simulator. Reallocate your bandwidth and get ready to splash, s'more, snowball, and selfie your way to optimal relaxation!
Vampire: The Masquerade – Justice
Developed by Fast Travel Games, this blood-sucking PSVR 2 outing takes the form of an RPG that takes place in Venice, as players embark on a journey to become the most powerful vampire within the World of Darkness.
Wonderer: The Fragments Of Fate
Wanderer: The Fragments of Fate marries pulse-pounding action and brain-aching puzzles, with players rewriting the past to reshape the future. Here, you'll be thrust into compelling stories plucked from history where you'll take part in an epic time travelling adventure like no other.
What The Bat?
What The Bat? is a whimsical slapstick comedy from the people behind the anti-golf golfing game What The Golf? It's a bit like What The Golf?, except instead of golf, it's all about baseball, and it's in VR, and you have bats instead of hands.
Zenith: The Last City
Another launch title for PSVR 2, Zenith: The Last City brings hundreds of new hours worth of content and enhanced visuals. Developer Ramen VR is also leveraging the PSVR 2 hardware to bring you proper 'next level experience of Zenith's gorgeous open-world.'
Zombieland: Headshot Fever Reloaded
Join the Zombieland crew as you take on zombie hordes against the clock. Headshot combos slow down time, meaning the most precise shooter is the fastest.
PSVR 2 – All Rumored Games
---
Half-Life Alyx
Nick Baker has claimed that Valve's Half-Life Alyx is on its way to PSVR 2, although there's been no confirmation from Sony or Valve at this point.
Farpoint 2
Impulse Gear's original Farpoint was one of the highlights of PSVR, and while a sequel hasn't been officially announced yet, there's every chance that we may get one. In fact, here's what the studio told UploadVR:
We definitely don't have anything to announce at the moment but that is our roots and we're very happy with what we did on Farpoint. And I think you look at that game and that universe and there's absolutely a lot more to explore there.
Medieval Dynasty
We're sticking this one as a rumor for now, as we've only heard about it from a Polish interview that hasn't been corroborated. Medieval Dynasty has already seen huge popularity on PC via Steam, and according to the aforementioned interview with its creators, they're also planning a PSVR 2 version.
Stranger Things VR
Stranger Things VR has been confirmed for all major VR platforms, and while it's not official yet, we're pretty positive this will include PSVR 2. The game is out in winter 2023, but we'll file this under rumor for the time being.
We'll be adding more to the list over time, so keep checking back!