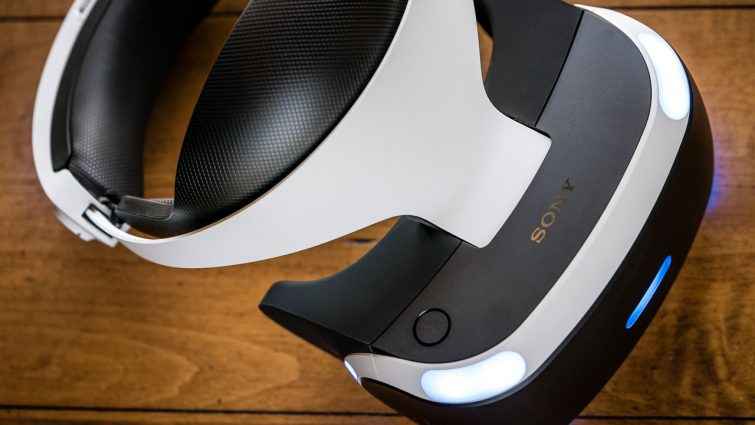 Sony have reduced the starting price of PSVR in all regions, with a chunky £100/$100 or so off original prices. The PSVR price drop will come into affect from tomorrow March 29. Australia and New Zealand will have to wait until April 2nd.
While there have been plenty of sales where the PSVR, and bundles featuring it, have dropped the virtual reality kit's price temporarily, this is the first significant permanent price drop for Sony's supplemental unit to the PS4.
In Europe you can now purchase the PSVR Starter Pack for €299.99 (£259.99 in UK) RRP, reduced from €399.99 RRP. That pack features the headset, PSVR Worlds Game, and PlayStation Camera.
PSVR Price Drop News
The North American price drops are a bit richer in variety.
PlayStation VR Doom VFR Bundle
PSVR Headset
PlayStation Camera
PSVR Demo Disc 2.0
Doom VFR Game Disc
$299.99 USD/379.99 CAD (MSRP)
Originally $399.99 USD/499.99 CAD (MSRP)
PlayStation VR The Elder Scrolls V: Skyrim VR Bundle
PSVR Headset
PlayStation Camera
Two PlayStation Move Controllers
PSVR Demo Disc 2.0
Skyrim VR
$349.99 USD/449.99 CAD (MSRP)
Originally $449.99 USD/579.99 CAD (MSRP)
While this is Sony's official PSVR price drop on bundles, expect retailers to offer up their own bundles at a new lowered price.
Does this tempt you to pick up PSVR? With a wide selection of quality titles already available, it's as good a time as any to dive in.