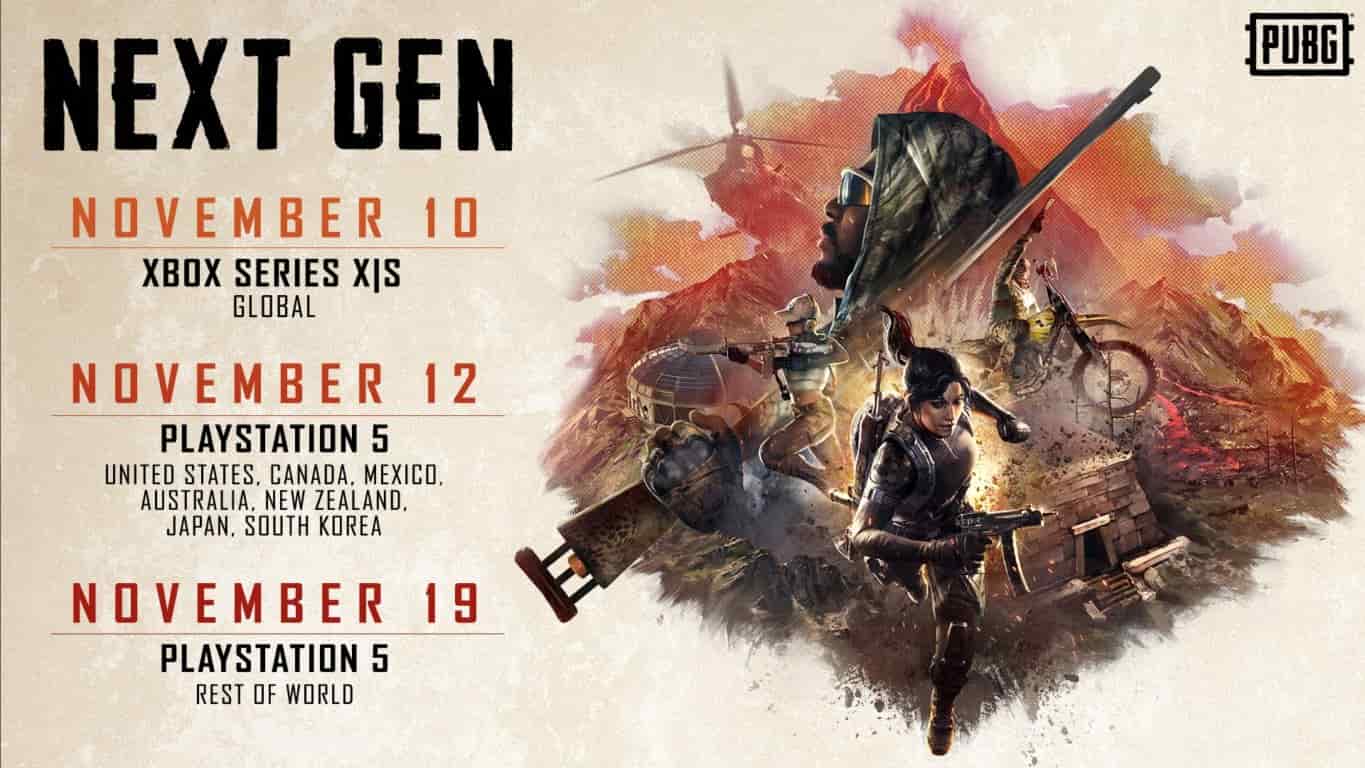 PUBG Corporation has announced that PUBG will launch for the PS5 on November 12 in the US and November 19 for the rest of the world – in other words, it's a day one title for Sony's new console. The Xbox Series X edition will arrive on November 10.
PUBG PS5 Release Date Confirmed
The good news is that if you're a current PUBG owner, you can continue playing the game on new hardware at no extra cost using the same account. Furthermore, all your progress and cosmetics will transfer to the PS5 and Xbox Series X versions of the game.
In terms of performance, PUBG on PS5 will leverage the PS4 Pro version of the battle royale title, which means it'll run up to 60 FPS. You can read more details on this in our story on PUBG update 9.1.
PlayerUnknown's Battlegrounds was released for the PS4 in December 2018, having previously launched for PC and Xbox One.
[Source – Official PUBG website]