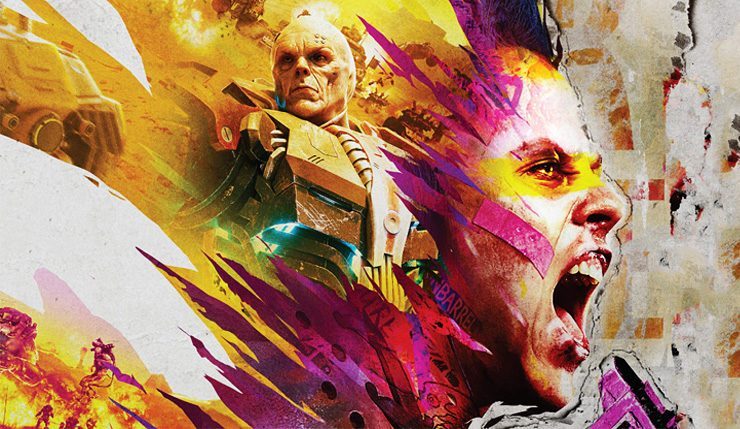 Avalanche Studios and id Software's Rage 2 has topped the UK all format chart following its debut last week, although sales of the shooter are down significantly when compared to its 2011 predecessor. To be more specific, Rage 2 sold around a quarter of the physical copies that Rage achieved, although keep in mind that digital sales are not tracked.
Rage 2 Sales Fail To Match Its Predecessor For UK Debut
Rage 2 didn't exactly have much competition, however. The only other new entry to crack the top 10 was A Plague Tale: Innocence, which debuted at number nine. You can check out the full chart below.
Rage 2
Days Gone
FIFA 19
Mortal Kombat 11
Red Dead Redemption 2
Mario Kart 8 Deluxe
Grand Theft Auto 5
The Division 2
A Plague Tale: Innocence
New Super Mario Bros. U Deluxe
Rage 2 was released on May 14 for PlayStation 4, PC, and Xbox One. The game takes place in a post-apocalyptic world, where law and order has been completely removed from the equation and unscrupulous gangs now roam the wasteland. You control Walker, a last surviving ranger out for revenge after losing his home to the new military power ruling the land, known as the Authority.
Amusingly, the game features the ability to add commentary from British actor and legendary cockney geezer, Danny Dyer, as well as Tim Kitzrow, who 90s gamers will probably remember from the excellent NBA Jam. Read our review of Rage 2 here.
Meanwhile, A Plague Tale: Innocence is also well worth checking out, and is pretty much the antithesis of Rage 2. Set during the medieval period when the Black Death was at its peak, A Plague Tale sees players following siblings Amicia and Hugo as they navigate the French countryside while hunted by Inquisition soldiers, as well as swarms of flesh-eating rats.
Be sure to read our review of A Plague Tale: Innocence here.
Source: Eurogamer