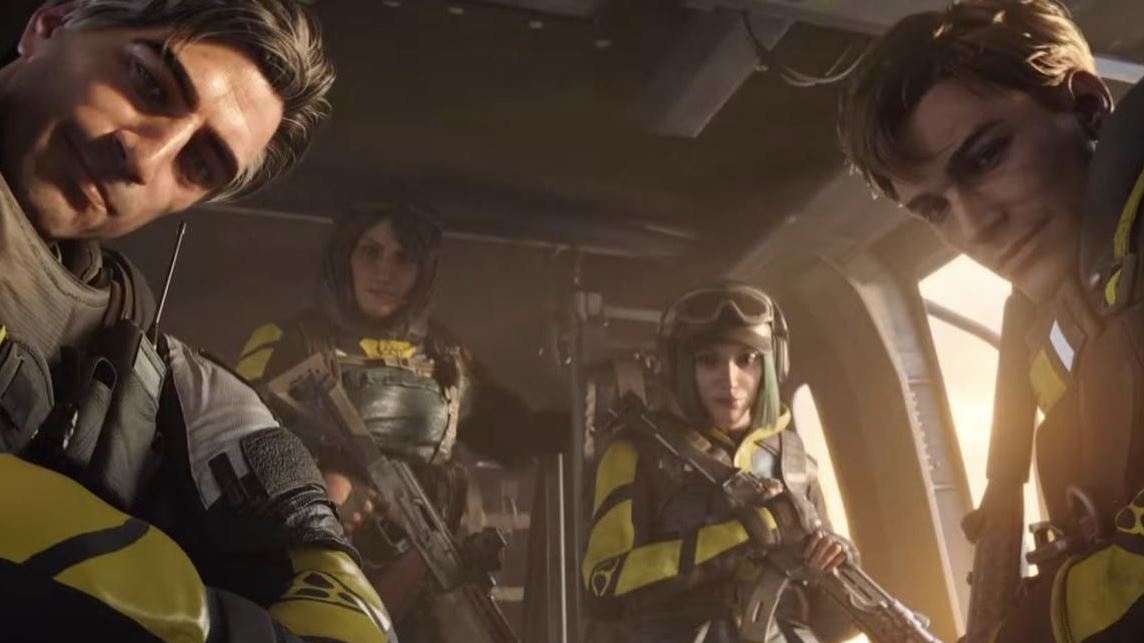 Rainbow Six Extraction has received its first official gameplay at today's Ubisoft Forward 2021 showcase. Alongside that, the first details about the game have also been revealed.
Rainbow Six Extraction has teams of players facing off against an extra-terrestrial threat, leveraging a full arsenal of tactical and military weapons to get the job done. Making things tricky is the fact that the enemy you face have their own skills and abilities, such as exploding when dying, powering up their fellow aliens with invisibility and other new abilities, or the 'Apex' enemy which summons a small army of fellow monsters to rush the players.
In terms of the game structure, you can unlock new operatives (including many from Rainbow Six Siege) by playing, but where the game actually feels much more like a traditional Rainbow Six game is in how it requires players to stealthy, not least because the alien parasite can very quickly react to player movements and actions.
Requiring players to make the most of each operative role, in addition to the employ of flanking and choke point tactics, Rainbow Six Extraction truly feels like a legitimate PvE take on the Rainbow Six Siege formula that we've all come to know and love.
Rainbow Six Extraction will release on PS4 and PS5 on September 16, 2021. You can watch the first Rainbow Six Extraction gameplay and cinematic trailer below:
Rainbow Six Extraction was announced all the way back at E3 in 2019 and this is the first we have seen of the game since then. Rainbow Six Extraction's new gameplay was just one of a number of announcements from today's Ubisoft Forward which took place on June 12, at 12 PM PT, 3 PM ET, 8 PM BST, 9 PM CEST.
In case you've missed out on even a single Ubisoft Forward announcement, you can catch every piece of news in our Ubisoft Forward hub.
Rainbow Six Extraction is set to come to PS5 and PS4 on September 16, 2021.