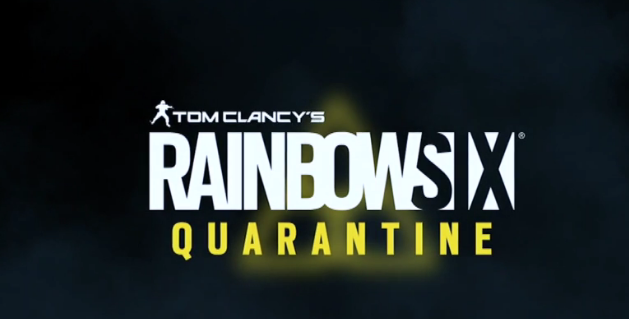 Rainbow Six Quarantine has been announced at E3 2019 by Ubisoft, confirming the upcoming title is a co-op shooter for up to three players.
The next entry in the long-running Tom Clancy series of video games is a brand new Rainbow Six title, not an expansion or add-on for the existing Rainbow Six Siege. Developed by Ubisoft Montreal, Rainbow Six Quarantine is a strategic shooter that takes place several years into the franchise's future, and sees players tackling a deadly new threat in the shape of an alien parasite, which has begun looking for human hosts.
The trailer definitely gives it a spooky atmosphere, and at first it looks like something out of Aliens rather than a Tom Clancy game. Still, we're all for it.
"Created by Ubisoft Montreal, and a dedicated new team comprised of developers from For Honor, Ghost Recon, and more, Rainbow Six Quarantine aims to create a chaotic, intense, and unpredictable co-op, player-versus-enemy experience. Players will band together with two other teammates and storm into quarantine zones around the country in an effort to turn the tide for humanity.:
You can check out the reveal trailer below:
https://youtu.be/iV0oXIBikfQ
Rainbow Six Quarantine was rumoured earlier last week to be shown off at E3 this year.
E3 2019 is home to a bunch of new announcements and info on the latest games. You can watch all of the livestreams, as well as every conference at E3 2019 on our E3 2019 Livestream page.
Struggling to keep up on the news at E3? Check out our full E3 Announcements and News list, containing every reveal during the week-long show across all the conferences. You can also check out a variety of rumours that are surrounding the show. If you would prefer to see the reveals as they happen, you can take use our E3 2019 live feed, which will update with the new announcements as they happen.
Rainbow Six Quarantine is coming to PlayStation 4, PC, and Xbox One in early 2020.