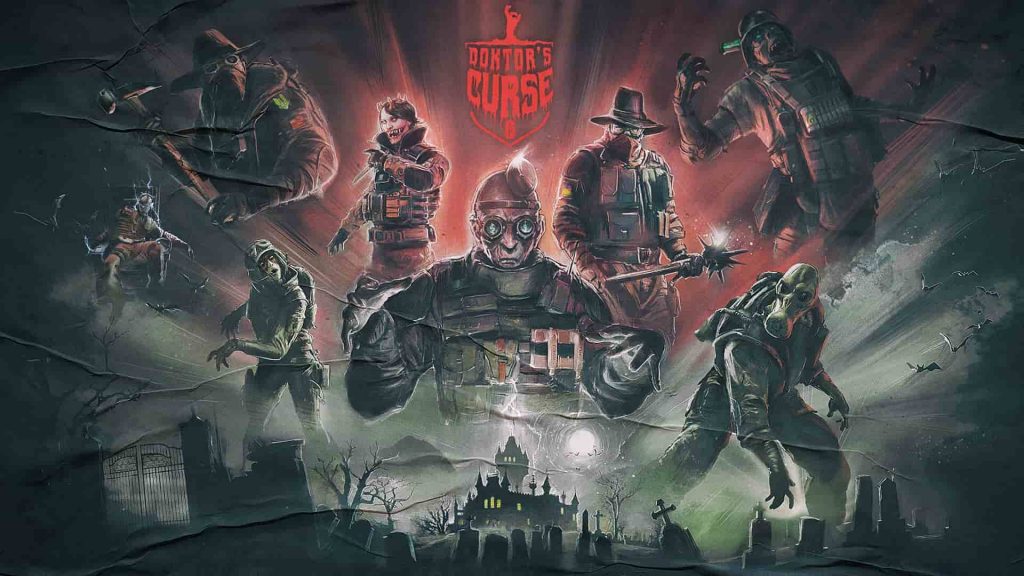 Ubisoft has launched Rainbow Six Siege Doktor's Curse, a Halloween-based event that is now live until November 6 that brings with it new Hide and Seek mode, which sees Defenders surviving until the end of the round against Attackers. There's a catch however, in the sense that neither team has access to traditional firearms or melee weapons.
Rainbow Six Siege Doktor's Curse Now Live
Attackers are equipped with a Breaching Hammer that can be used to mash up any creatures they encounter, and have one of three gadgets to use from Jackal's Eyenox Model III, Lion's EE-ONE-D, and the Pulse's Cardiac Sensor. Defenders meanwhile have their usual trap gadget and can turn invisible for a limited period thanks to a secondary ability known as Nightstridme.
There's more too:
This event comes hand in hand with the Doktor's Curse Collection, which contains the uniforms and headgears of the Doktor's Curse event Monsters as well as their matching weapon skins and charms. Smoke, Kapkan, Frost, Lesion and Ela thus each get their own set of four items and so do Doc and Bandit, for a total of 28 items.

Doktor's Curse Collection packs can be obtained by completing the special Event Challenges, or by purchasing them for 300 R6 credits or 12,500 Renown each in the Packs section of the Home screen.

Sledge's items can be bought using your preferred currency in the Sledge Bounty Bundle, for a limited time.
Rainbow Six Siege was released for PlayStation 4, PC, and Xbox One back in December 2015. The game started off a bit on the slow side, but Ubisoft has kept players entertained with a robust and frequent set of updates, which has ensured the game remains as popular as ever.
The publisher announced earlier this week that it had delayed Watch Dogs Legion, Gods & Monsters, and Rainbow Six Quarantine following the poor performance of Ghost Recon: Breakpoint.