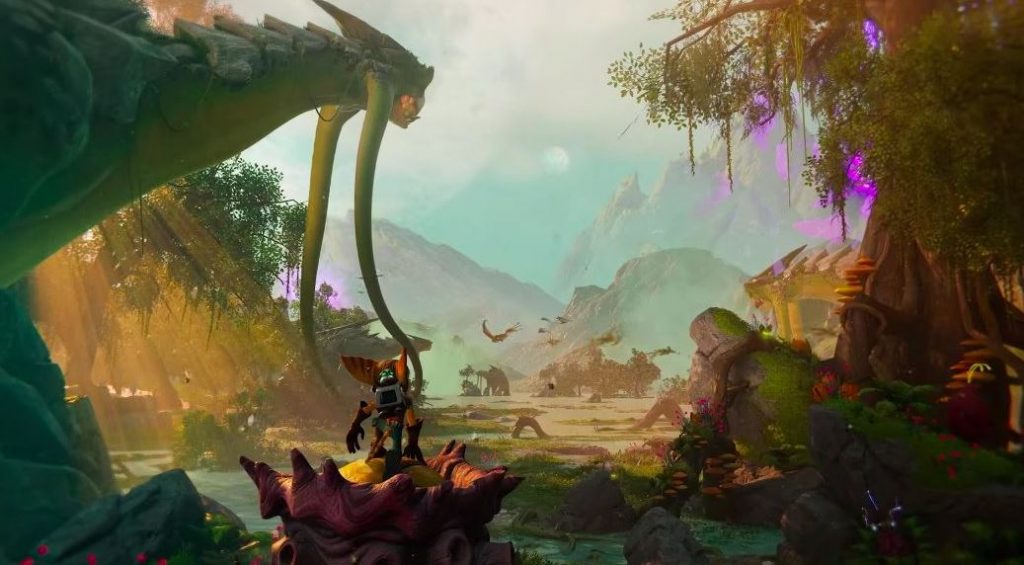 Ratchet and Clank Rift Apart has been announced for PS5 and it is fully built for the next generation and the DualSense.
The new game is an expansion of what was done back in 2016 with the first game and looks to show some stunning gameplay improvements and graphical enhancements. Alongside the reveal trailer, we got an extended gameplay demo for the game.
You can watch the reveal trailer and gameplay for Ratchet and Clank Rift Apart on PS5 below:
This new Ratchet and Clank game comes off the heels of the game basically being confirmed by Jeff Grubb who has revealed a bunch of Summer gaming information. Insomniac Games is also reportedly making Spider-man 2, which is coming sooner than we think.
Ratchet and Clank Rift Apart releases for PS5.