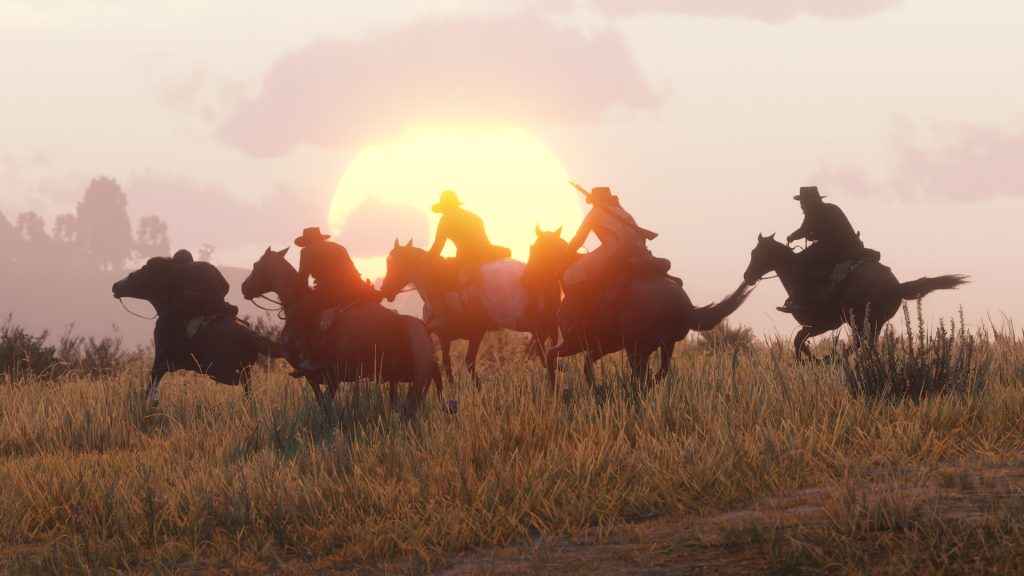 Update 05/12/2018 @ 15:11 – Having initially warned fans their Red Dead Online beta progress may be reset during the course of the trial phase, Rockstar posted another Tweet last night reassuring fans that, at present, the team has no plans to do so.
For players concerned about the potential for progress and stat resets, we currently do not have any plans to reset them as part of the beta's rollout.
Indeed, for the time being, Rockstar is focusing its efforts on stability and the in-game economy.
We are currently still working on game stability and economy balancing for an update that we hope to release later this week. Please stay tuned for more news to come.
Original Article 28/11/2018 @ 14:58 – Anyone who's planning on spending as much time as possible exploring the old west with their friends over the coming weeks and months take note: your Red Dead Online beta progress may not carry over to the full game.
Rockstar referenced the possibility in a recent news post on its official website, in which the developer also provided a bit more information on everything included in the beta and gave us an indication as to how long the online portion of the game will remain in the trial phase.
Red Dead Online Beta Progress
That's not to say your progress definitely won't carry over.
Rockstar certainly hopes any and all progress made during the beta will be permanent. However, "as with many betas for large scale online experiences such as this, there is always the chance that we may need to implement rank or other stat resets in case of issues."
In other words, Rockstar simply wants to prepare its players for that particular eventuality.
Red Dead Online Will Remain in Beta for as Long as is Necessary
Indeed, Rockstar has no definitive end date in mind for the beta. Insisting that it will remain there for as long as is necessary.
"As with any Beta period, we plan to take the time necessary throughout to make Red Dead Online a complete, fun and fully-functional experience, which may take several weeks or months as we continually work to fix bugs, improve systems and implement player feedback into current or future plans."
And there will be a lot of the latter, if our early experiences with Red Dead Online are any indication.
Regardless, it's comforting to hear Rockstar commit to getting Red Dead Online right before it exits the beta phase, rather than rushing it out the door half-baked so it can start raking in those microtransactions (at the moment, the in-game store is disabled).

What Can You do in Red Dead Online?
Lastly, after yesterday's leak gave us our first glimpse of some of the activities available in Red Dead Online Rockstar has posted an official overview of the game modes and tasks featured during the beta phase.
These include five competitive modes: Most Wanted, Hostile Territory, Name Your Weapon, Shootout, and Make it Count (Red Dead's contribution to the battle royale genre). As well as Free Roam Missions, and the co-op themed "A Land of Opportunities" which, like the rest of Red Dead Online, also ties into the game's honour system.
Players will also be able to team up with their friends to form posse's, set up camps, fish, hunt, and simply explore Rockstar's ever-expanding world.
If you've been playing Red Dead Online, or intend to over the coming days, be sure to share your experiences with us down in the comments. And let us know whether you're concerned about losing your Red Dead Online beta progress or not.