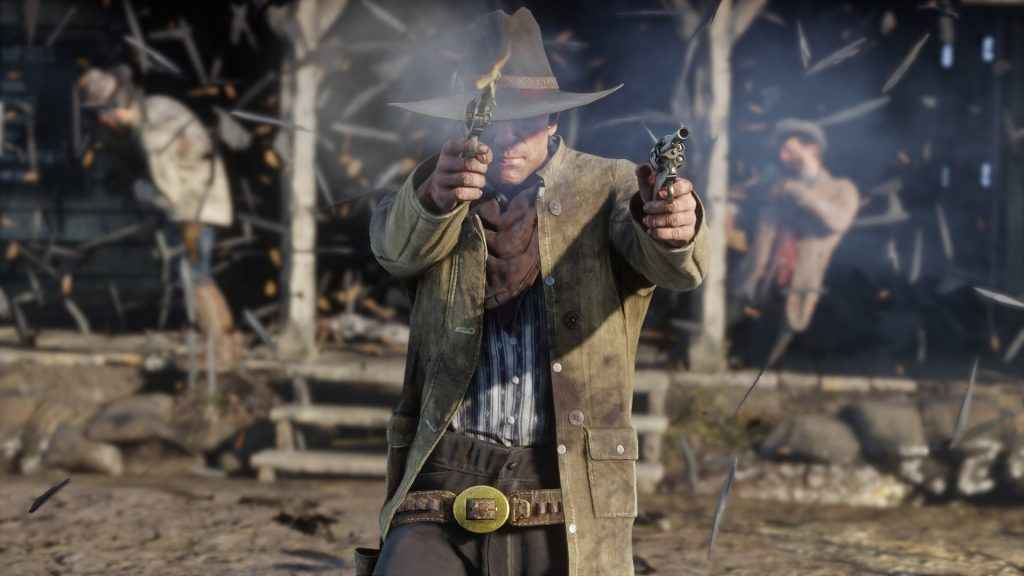 With the Red Dead Redemption 2 online beta set to commence later today, for those who picked up the Ultimate Edition, at least, dataminers have been hard at work looking for juicy nuggets of information ahead of its release.
And one, known as Illogical Mods on Twitter, has uncovered what appears to be fully-fledged story missions and the first specific details appertaining to the game's long-rumoured battle royale mode.
Red Dead Redemption 2 Battle Royale is Called "Make it Count"
First and foremost, the game's battle royale mode will be called "Make it Count", according to the information provided by Illogical Mods.
Whilst, as you'd expect, rounds are set within an ever-shrinking play area that restricts players in the quantity of weapons and resources at their disposal.
Make it Count's most notable feature, however, is that it supports a relatively modest 32 players. A far cry from the 100 player totals boasted by Fortnite and PlayerUnknown's Battlegrounds – the latter of which, if you hadn't heard, is set to release on the PS4 in just a few days' time.
Assuming, of course, developer Rockstar doesn't increase the overall player count at some future date.
https://twitter.com/illogicalMods/status/1067164678470729728
Red Dead Online Proper Missions and Moral Choices
Arguably of greater interest to the majority of players is the revelation that Red Dead Online will feature proper campaign-style missions full of moral dilemmas. Many of which involve a brand-new character named Horley.
These being:
Highly Illegal and Highly Immoral
Honour Among Horse Thieves
If the Hat Fits…
Kerosene, Tar, and Greed
Kill Them, Each and Every One
Love and Honour
More than One Way to Earn a Buck
The Right Side of the Tracks
And Where Your Morals Lead You
For those who don't mind reading a few mild spoilers, slightly more detailed descriptions of these quests (and everything else included in this article) can be found in Illogical Mods' original Tweet.
Red Dead Online Multiplayer Game Modes
In terms of more traditional multiplayer fare, meanwhile, Rockstar has you covered.
From what we've seen so far, it looks as if there'll be a team-based mode, in the form of Hostile Territory; a tactical free-for-all known as Most Wanted; and the game mode that most closely resembles the classic deathmatch format, Name Your Weapon. The last of which can be played both solo or as part of a team.
There'll also be multiple variations on the Make it Count battle royale mode and an assortment of horse races taking place across the Red Dead Redemption 2 map.
Which of these modes interests you the most? Let us know down in the comments.
Source: Illogical Mods