After almost no information about Red Dead Online from Rockstar, it appears as if the online counterpart to Red Dead Redemption 2 will launch tomorrow. The Verge is reporting that the beta will begin tomorrow for some users, with Rockstar opting for a staggered release of the mode. More players will gain access as the week progresses.
On top of that, people who purchased the Ultimate Edition of Red Dead Redemption 2 will gain access to the mode tomorrow. On Wednesday, the mode will then be available for people who purchased the regular edition of the game. By Friday, the mode will open up to everyone.
Check out the exact Red Dead Online beta start times.
This decision has likely been made to avoid the server issues that plagued GTA Online's release.
Red Dead Online – What exactly is Red Dead Online?
We don't know what Red Dead Online will be or look like. However, it is likely to be similar to GTA Online. Rockstar describes Red Dead Online like this:
With the gameplay of Red Dead Redemption 2 as its foundation, Red Dead Online transforms the vast and deeply detailed landscapes, cities, towns, and habitats of Red Dead Redemption 2 into a new, living online world ready to be shared by multiple players. Create and customize your character, tailor your abilities to suit your play style, and head out into a new frontier full of things to experience.

Explore this huge world solo or with friends. Form or join a posse to ride with up to seven players; gather around the fire at your camp; head out hunting or fishing; visit bustling towns; battle enemy gangs and attack their hideouts; hunt for treasure; take on missions and interact with familiar characters from across the five states; or fight against other outlaws in both spontaneous skirmishes and pitched set-piece battles; compete with other players or whole posses in open world challenges and much more.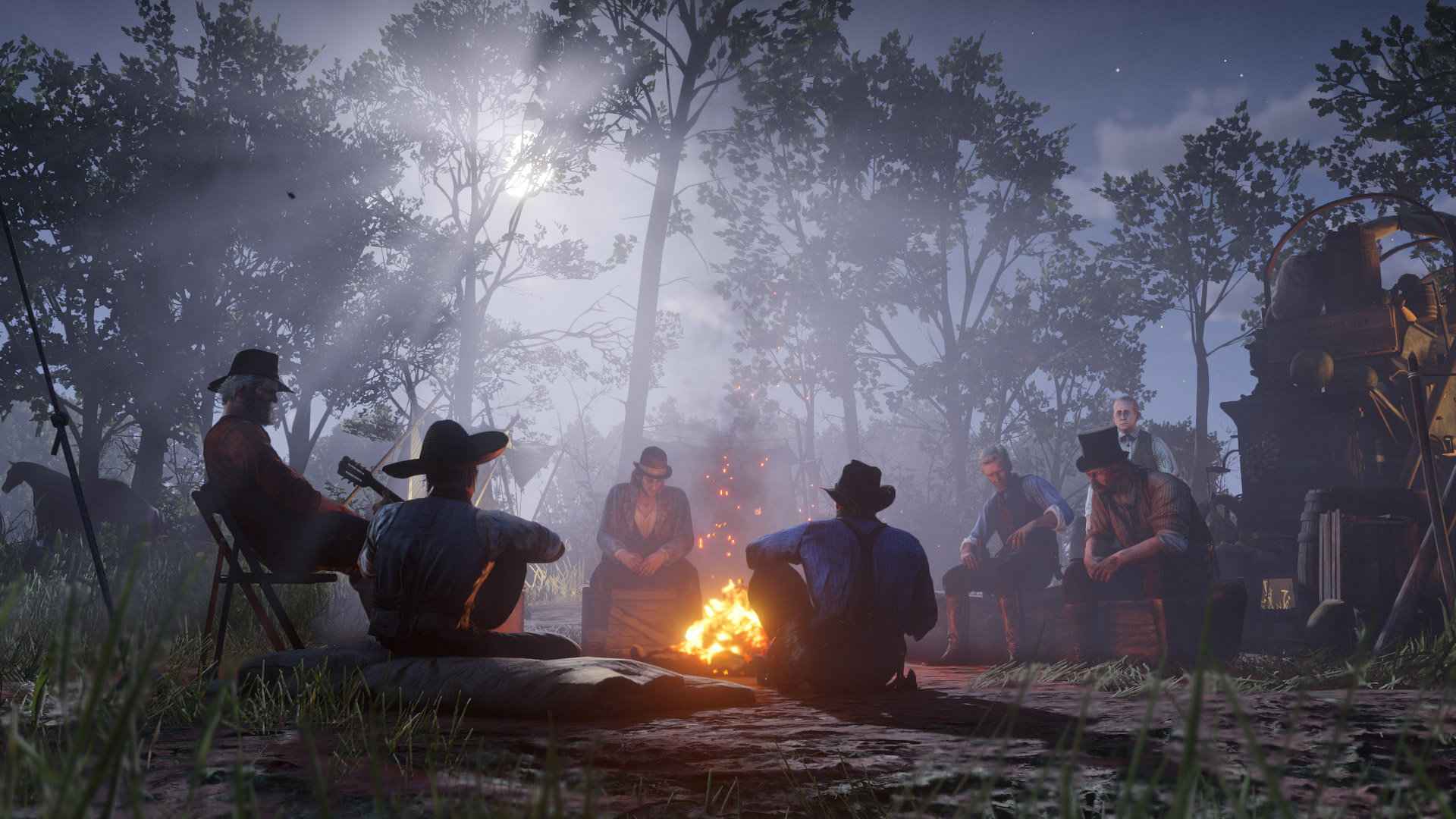 Are you excited to finally get your hands on Red Dead Online this week?
Source: The Verge