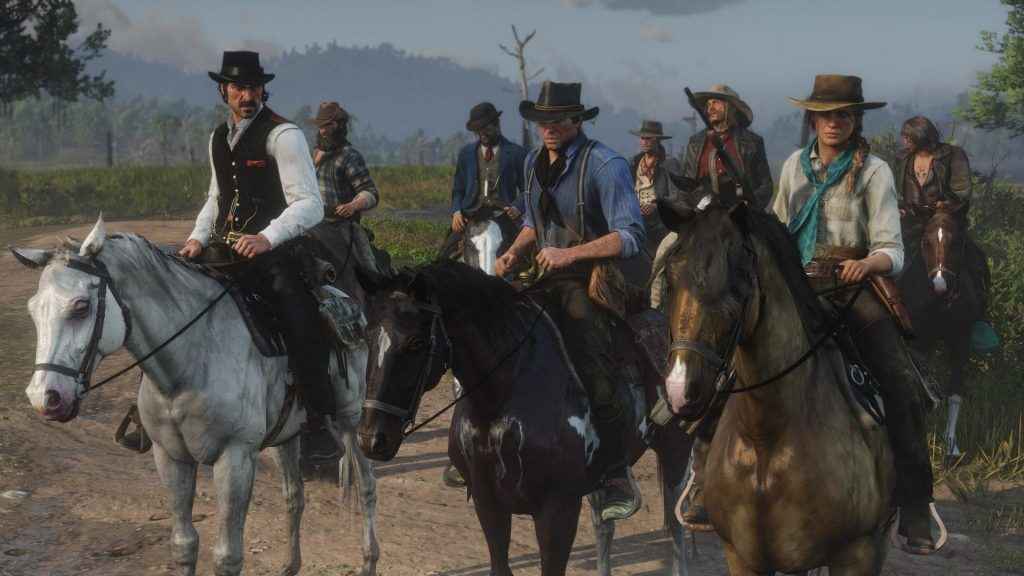 Fast travel in Red Dead Redemption 2 is essential if you want to move across the huge map quickly. Luckily, there's multiple ways you can move across the game world swiftly.
In the following guide, we'll detail Red Dead Redemption 2 Fast Travel, all the options you have, and how to unlock the various means of transport.
Ways To Fast Travel In RDR2
Aside from just riding your trusty horse, in RDR2 there are three ways you can fast travel.
Call a Stagecoach: You can hire stagecoaches from most towns and they'll take in between towns. Check out the map and become familiar with the Stagecoach icon called "Taxi Coach". The further you want to travel, the more it will cost and you can only visit places you've already unlocked.
Get the train: You can fast travel via trains. These will also cost you money and you pick up tickets from the Post Office in the nearest town. Look out for envelope icons.
Fast travel for free: Why pay for travel, when you can do it for nothing? By upgrading the Van Der Linde Gang's camp, you can travel for free, but there's three levels of upgrades that you'll need to purchase first.
How To Fast Travel For Free With Camp Upgrade
First, you need to have complete a Chapter 2 mission called "Money Lending and other Sins". It's part of the Strauss story line where you'll be chasing some guys that owe you money.
Once that is complete, you'll unlock the icon that allows you to apply Camp Upgrades. It's represented by a case with dollar sign. Here's how you unlock free fast travel by donating to the camp.
Purchase the First Things First and Next In Line upgrades. These will cost you a total of $545.
Now, grab the fast travel map from the stagecoach by Arthur's bed.
Click on it and you can now fast travel to a number of locations. The downside is it only includes places you've already visited , and you can only travel to there and not back!
RDR 2 Fast Travel Restrictions
If you have a bounty on your head, you cannot fast travel via Stagecoach. You'll need to make sure you pay the bounty first.
Check out more on Red Dead Redemption 2.