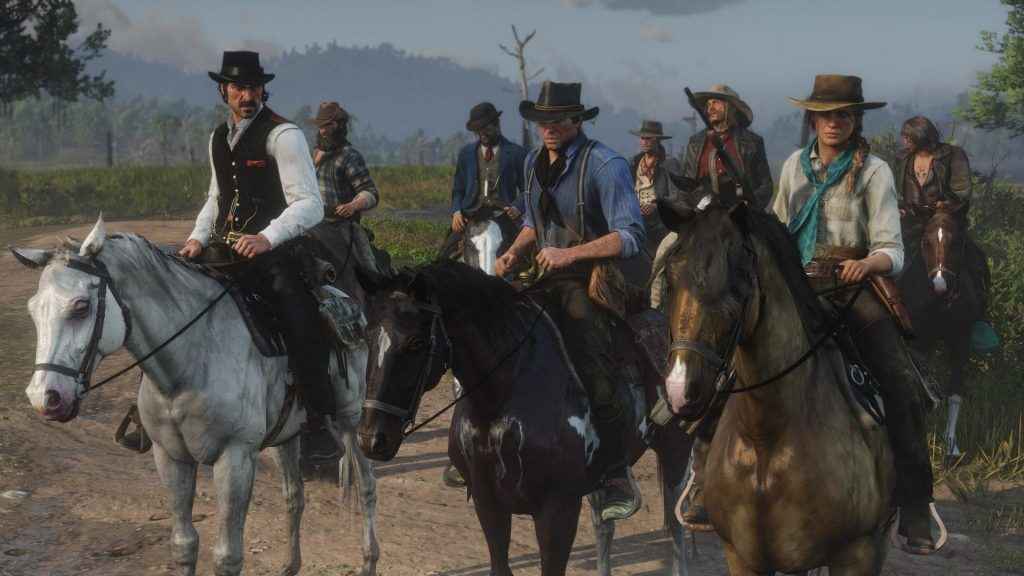 The Red Dead Redemption 2 release date is a matter of weeks away, and the file size you need is a whopper. To download Rockstar's new wild west game, you'll need a ton of space.
As discovered by Rockstar Intel, the Red Dead Redemption 2 file size was revealed on the back of the PS4 Pro Bundle. The box also revealed that PS4 gamers will get access to exclusive content for a period of 30 days.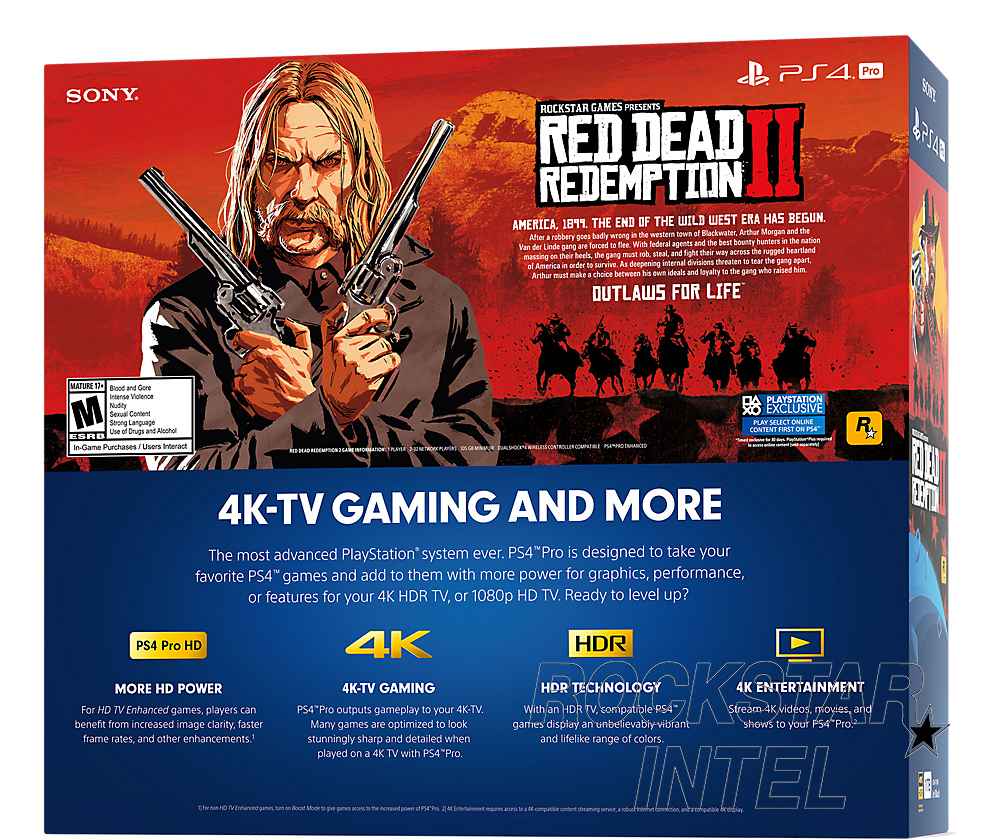 The timed-exclusive content has yet to be revealed.
As you can see from the box art (check the small print and you'll just about see it), the Red Dead Redemption 2 file size will be 105GB. This is what will be required to initially download it!
It's also confirmed that Red Dead Online, RDR2's multiplayer component will host up to 32 players online.
Are you hyped for RDR2? Check out the reason why we believe it could be the best RPG you never expected.