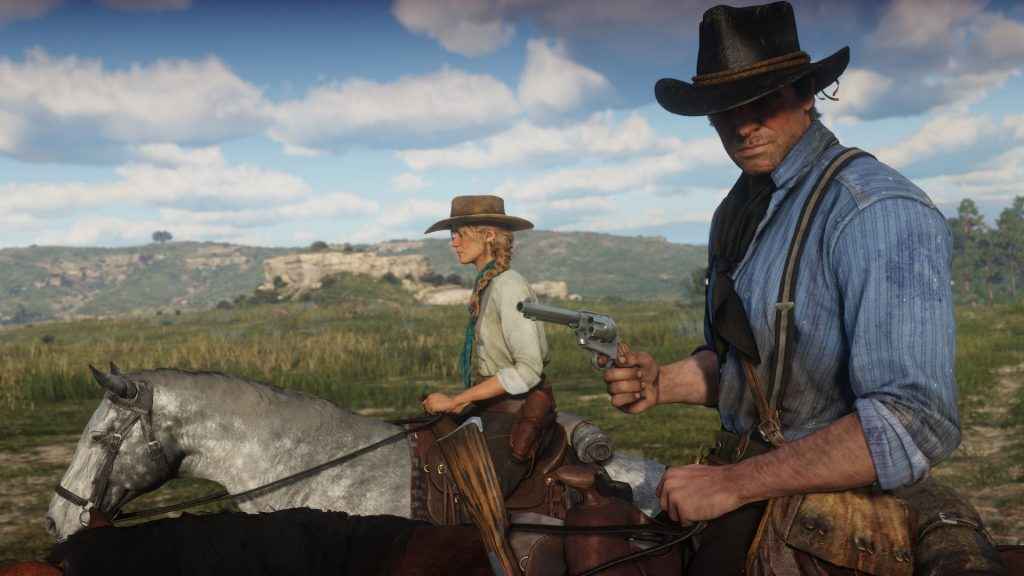 Exciting development emerging from Rockstar towers. Namely, that an official Red Dead Redemption 2 gameplay video is now here!
You can watch it right below, and marvel/moan at what Rockstar has fashioned in Red Dead Redemption 2 (it's shaping up beautifully).
Red Dead Redemption 2 Gameplay: What Does Rockstar Have in Store?
Well, Rockstar hadn't actually said what it'll be showcasing during the video. Nor even how long it will run for. All we got was this short Tweet:
Presumably, it'll focus on the single player content, perhaps showing us the undoubtedly updated shooting mechanics in action whilst simultaneously giving us a whistle-stop tour of one of the game's major locations. I mean, it'd be the perfect opportunity for Rockstar to give prospective players a hint as to how the iconic studio intends to meet its goals and revitalise the traditional AAA, open world adventure.
Meanwhile, at the smaller scale, it'd be nice to see the Dead Eye and Honor systems make an appearance too. And horses, of course. For me, personally, few things were as enjoyable in the original Red Dead Redemption as galloping around the old west on my trusty steed; you know, before I accidentally sent him or her plummeting off a cliff.
Though I'm probably being too optimistic and perhaps a mite greedy. I'd bet my favourite pair of Y-fronts we're left with more questions than answers come trailer's end.
If you enjoyed that Red Dead Redemption 2 trailer (you should have – it was bloody brilliant) and are looking forward to the game's release in October, you might be interested in our feature that details ten of the best westerns that you should watch in order to prepare yourself for Red Dead Redemption 2.
Red Dead Redemption 2 releases on PS4 and Xbox One on October 26, 2018 in no less than three different special editions.