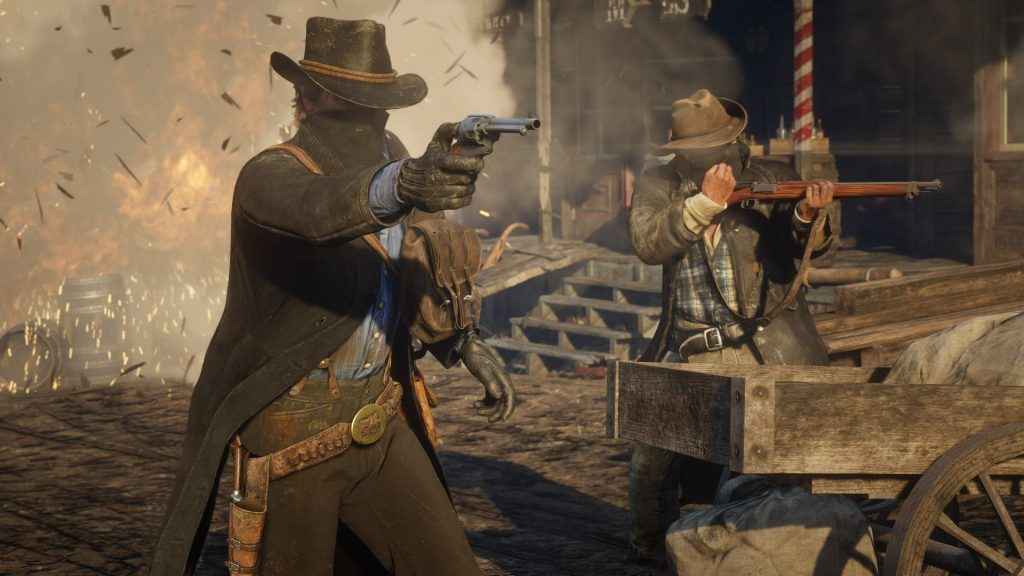 In the lead up to the release of Rockstar's wild west prequel, many players have been wondering whether the game will feature multiple playable characters. Red Dead Redemption 2 playable protagonists that you can switch between that have a different look or style of gameplay.
In many of the trailers, we've seen multiple Red Redemption 2 characters, but the focus has largely been on Arthur Morgan. This outlaw works alongside Dutch in the Van Der Linde gang. In the latest plot details from Rockstar we also discover that tensions are high in the gang and things are starting to crumble.
Of course, a gang consists of many members (see the Red Dead Redemption 2 characters list). The Van Der Linde features the likes of Hosea Matthews, Micah Bell and Pearson. But are any of them playable?
In a recent interview with Hollywood Reporter, Rockstar has now stated that there are no other playable characters in Red Dead Redemption 2. Confirmed by art director, Josh Bass, it's a resounding now.
Sticking with a single character felt more appropriate for the structure and narrative of a western. Arthur lives with and fights alongside the other members of the van der Linde gang, and they are a group of fully realized characters with relationships to each other and to Arthur, but this is Arthur's story and we are placing players firmly in Arthur's boots as he and the gang deal with a rapidly changing world. We think people will really love the feeling of being in the gang. It isn't like anything we've done before.
The story leads up to events in Red Dead Redemption – following the Van Der Linde gang during a period of intense pressure where they are wanted outlaws across the country. The latest RDR2 gameplay trailer, captured on PS4 Pro, gives us a close-up look at the expansive game world. Rockstar says this is the most ambitious game it's ever created and goes far beyond anything they've created before – that's a big statement considering the scope of GTA 5!
You can now pre-order Red Dead Redemption 2 ahead of its October 26 release date.
Source: Hollywood Reporter