In an interview with Hollywood Reporter, Rockstar Games has revealed more information about the Red Dead Redemption 2 plot. It reveals that things are getting out of control for Dutch Van Der Linde and the other Red Dead Redemption 2 characters.
Red Dead Redemption 2 is the prequel to the original game and focuses on events that led up to John Marston's quest to find members of the Vin Der Linde gang. In RDR 2, you play as Arthur Morgan, the most trusted member of Dutch's gang.
However, it looks like their lifestyle of thieving and robbery is about to take its toll. The gang are wanted across the country, and the story portrays the gang's experiences and what happened in the lead up to the original game.
Red Dead Redemption 2 Plot Affected By Gang Tensions
According to Rockstar San Diego art director, Josh Bass, the gang are so notorious that the pressure is getting to them.
In Red Dead Redemption 2 you get to see that gang, including Marston, at the peak of their notoriety and at the very moment things begin to fall apart, says Bass. "This story focuses on Arthur Morgan, Dutch's most trusted enforcer. Adopted into the gang by the Dutch when he was a young boy, Arthur considers the gang to be his family — Dutch has given his life some much‐needed purpose, and the gang has served as the one positive and constant in Arthur's life.
He continues to explain that Dutch is losing hold of the gang, so there's interesting times ahead.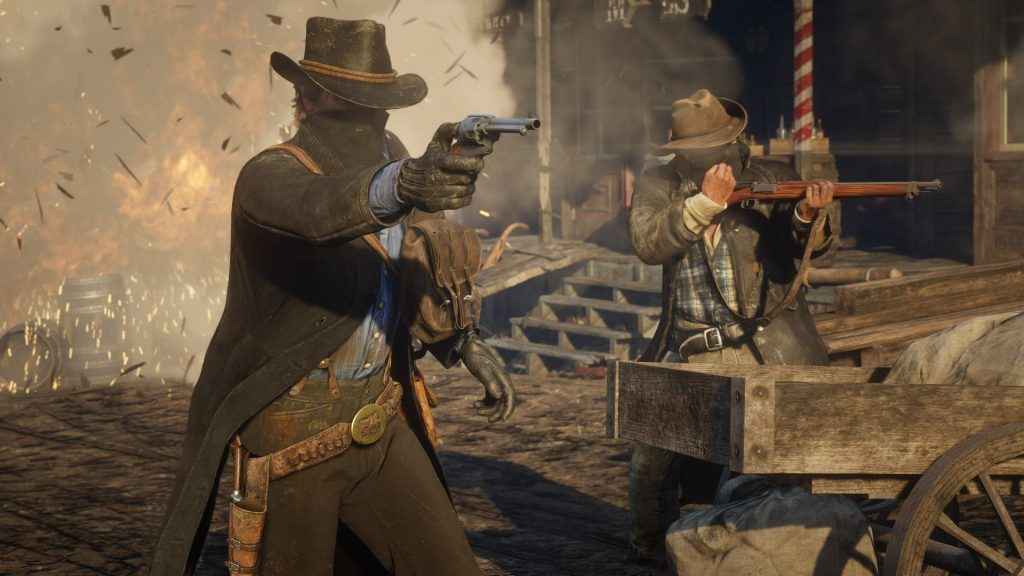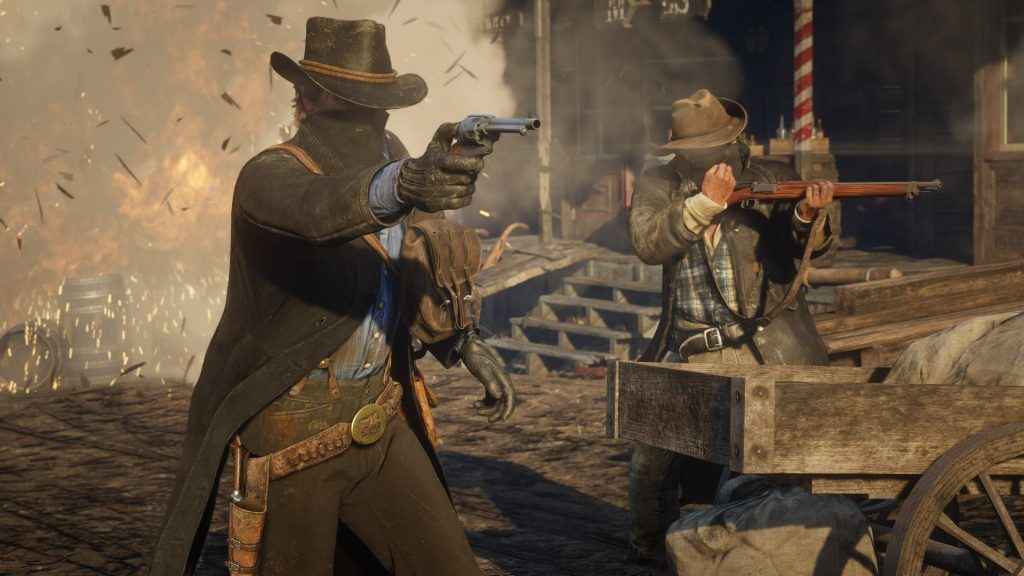 The interviewer asks whether he thinks the game world of Red Dead Redemption 2 can be even better than what the team created in Grand Theft Auto V.
Referencing that fact that GTA V was build using technical concepts from the PS3 era, and RDR2 now utilizing the power of PS4 and Xbox One, he says:
We have used that power to create a world that goes far beyond anything we have ever done in terms of depth, interactivity and persistence.
So, what will make it more immersive than GTA V? Well, Bass says that the game it's the game world and how they've brought it to life.
When you first enter a town and you see the townspeople going about their business, building houses, selling papers, hanging out, you can instantly tell that we've never experienced this detail in an open world game before. Where you see a a shack on a hill and you know there is something interesting for you there, maybe you will break in and stumble onto a mystery, or meet the owner and end up getting tangled in something. I think that's when you can tell that its new territory, when you are not even sure if what you've done was a mission or not. When all the systemic parts of the world come together with our scripted content in the right ways, it's kind of incredible.
Pre-orders for Red Dead Redemption 2 are currently available ahead of its October 26 release. You can also check out some of the great RDR 2 wallpaper as well as read the full interview at Hollywood Reporter.