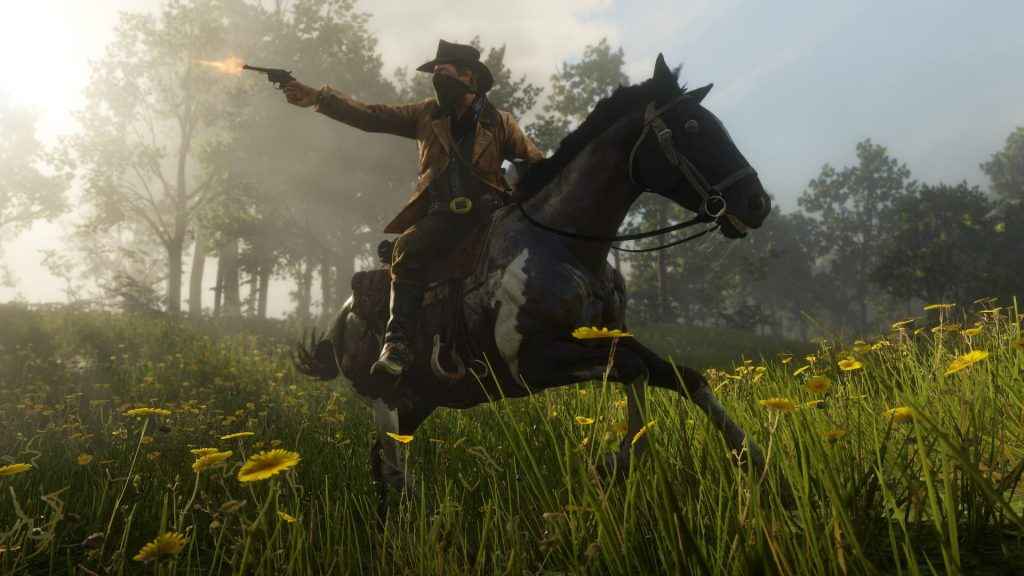 The first hands-on Red Dead Redemption 2 preview appears to be coming in the next issue of the Official PlayStation Magazine. The upcoming issue is due for release on 28 August.
Sadly, there's no clues as to what exactly will be revealed, but OPM stated in a tweet that they will be going all western in their next issue. Red Dead Redemption 2 is due for release on October 25, 2018.
Get ready for Next Month! @OPM_UK is going all western on us! ?#RedDeadRedemption2 pic.twitter.com/cKB5BA4B3O

— TJ Marinelli (@MrTJ_808) August 22, 2018
Right now, there's still a load of questions unanswered. Though we know the Wild West adventure will feature the deepest open-world yet from Rockstar (check out the map), fans are waiting eagerly to find out more about the multiplayer.
Recently, 2K CEO Strauss Zelnick said that Red Dead Redemption 2 will redefine the industry and will captivate audiences around the world. That's a bold statement, but we can't wait to find out what Rockstar has up its wizard-like sleeves.
How To Read The Red Dead Redemption 2 Preview
In the meantime, feast your eyes on the latest RDR2 gameplay trailer. This glorious footage was captured entirely on a PS4 Pro!
Stay tuned for more details on Red Dead Redemption 2 next week! Also, you can sign-up for copy of the new OPM from the likes of My Favourite Magazines.