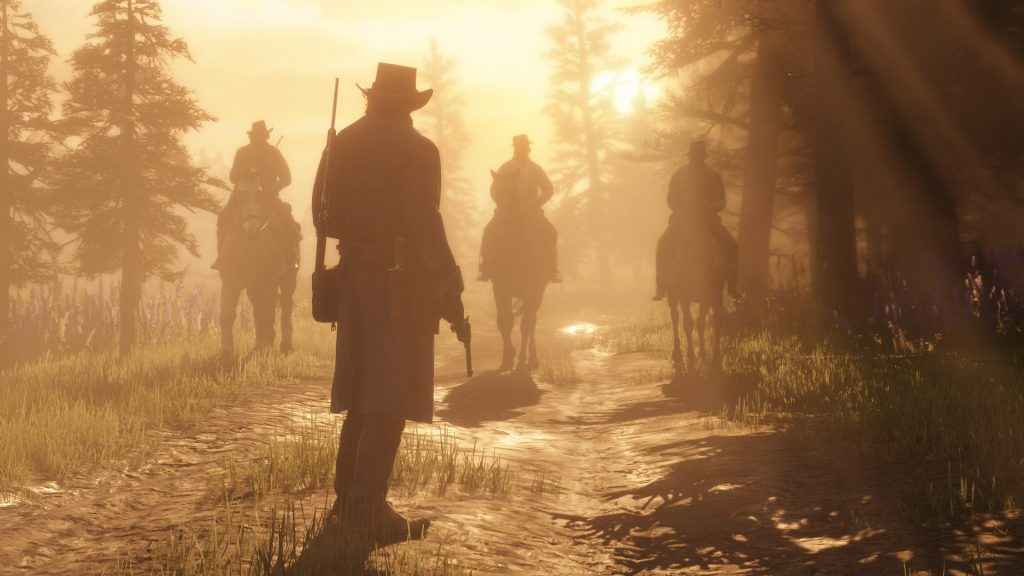 In the latest Take-Two financial call, CEO Strauss Zelnick claims that Red Dead Redemption 2 will redefine the gaming industry. That's a bold claim from the Grand Theft Auto publisher, but we can't wait to find out what they have in store!
Red Dead Redemption 2 wallpaper
In the same earnings call, Strauss says that Red Dead Redemption 2 will captivate audiences around the world. It sounds like Rockstar Games have something very special planned, though the CEO goes into no further detail.
We'd assume he's alluding to the new multiplayer mode for Red Dead Redemption 2. Though Strauss has already said it won't compete with GTA Online, it has been stated that it will offer another quality experience. This has been described in the past as a brand-new online multiplayer experience.
Despite the RDR 2 release date only a matter of months away, on October 26, 2018, we're still awaiting firm details on the multiplayer component. Over previous months, however, there have been some leaks and rumors.
For example, it's rumoured that the Red Dead Redemption 2 map will be huge. There's also plenty of information from a leak earlier this year. This includes gameplay details, such as a new interaction system that gives players multiple choices that can affect the outcome of quests, or the narrative.
There's also a big rumor that RDR2 could include a Battle Royale mode. This online multiplayer mode has proven immensely popular with games such as PUGB and Fortnite, and a leaked document earlier this year suggests that Rockstar may implement it.
It's currently unknown whether new details on Red Dead Redemption 2 will be revealed at GamesCom later this month, but surely it can't be too long before Rockstar lifts the lid on its upcoming epic Wild West adventure.
If you simply can't wait to get a piece of the action, there's three special editions currently available for preorder. You can even preorder the official Red Redemption 2 guide.