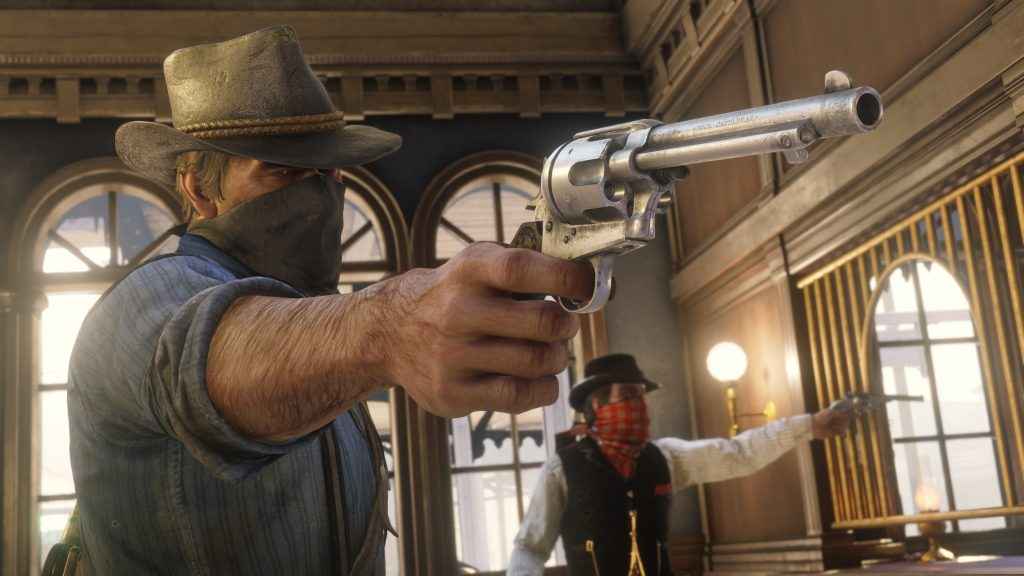 The review embargo for Red Dead Redemption 2 has lifted. With Rockstar's Wild West game due to launch on October 26, the internet has been flooded by critics keen to spread the word.
In our own Red Dead Redemption 2 review we called it the "game of the generation", "an odyssey quite unlike any other," and "an incredible technical achievement". Of course, we rated it 10/10.
Taking Metacritic as a benchmark, as the most popular review aggregation site, many others agreed, with 36 websites awarding Red Dead Redemption 2 a perfect score. 21 others sites rated it 9 out of 10 or more.
Right now, Red Dead Redemption 2 stands above all other games in the best rated PS4 games list. The RDR2 Xbox One version also sits alongside The Legend of Zelda Ocarina of Time as the best game of all-time.
Here's just some of the highlights:
GameOver.gr : "No matter the hype, no matter the wait, no matter the promotion, this game gives back to the gamers the lost hundreds of hours of contemporary repetitive gaming. In RDR2, every hour is pure gold."
Game Informer: "The up-close portrayal of the outlaw Van der Linde gang's unraveling is a compelling companion story that blends seamlessly with the original game, and depth and breadth of the open world is a technical triumph that every gamer should experience."
PlayStation Lifestyle: "Red Dead Redemption 2 sets a new benchmark in detail, immersion, and cohesion that will be heralded for years to come. It's just about as perfect as a game can get."
GodIsAGeek: "There was never any doubt that Red Dead Redemption 2 was going to be good, but this is something special. A masterpiece that many will be talking about for decades to come."
Game Revolution: "The astounding thing about RDR 2 is that there's not only a staggering amount of story, side quests, and places to explore but that it's all high quality and doesn't feel tacked on. The high level of craftsmanship in this game is evident in all its aspects, and it's genuinely one of the best games of this generation of gaming."
Check out all the PS4 reviews for Red Dead Redemption 2.