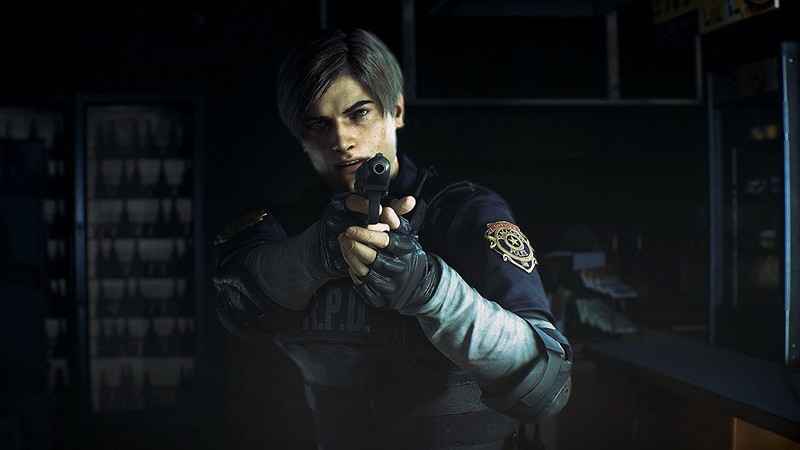 Did you know there's more footage of the Resident Evil 2 Remake that didn't appear during the Sony E3 2018 conference? Following the release on the Resident Evil 2 Remake trailer and release date announcement, a new video shows some actual gameplay!
Capcom have been teasing a remake of the second game in its horror-survival series for some time, but last night it was finally revealed. Coming on January 25, 2019 to PlayStation 4, the Resident Evil 2 Remake will feature the original gameplay modes, but there's rumors that the storyline has been tweaked from the original as players investigate the zombie-infested Raccoon City.
The official blurb on the Resident Evil 2 remake states:
In Resident Evil 2, the classic action, tense exploration, and puzzle solving gameplay that defined the Resident Evil series returns. Players join rookie police officer Leon Kennedy and college student Claire Redfield, who are thrust together by a disastrous outbreak in Raccoon City that transformed its population into deadly zombies. Both Leon and Claire have their own separate playable campaigns, allowing players to see the story from both characters' perspectives. The fate of these two fan favorite characters is in players hands as they work together to survive and get to the bottom of what is behind the terrifying attack on the city. Will they make it out alive?
Playing as Claire Redfield and Leon Kennedy, Capcom is swapping out the original fixed camera viewpoints for an over-the-shoulder view. They'll also be photo-realisitic visuals in 4K. After the conference, Capcom dropped another trailer which gives us a first glimpse of the gameplay.
Resident Evil 2 Remake Gameplay
Later today, we're expecting to see more Resident Evil 2 Remake gameplay drop around 4pm PST. Stay tuned.
What do you think?