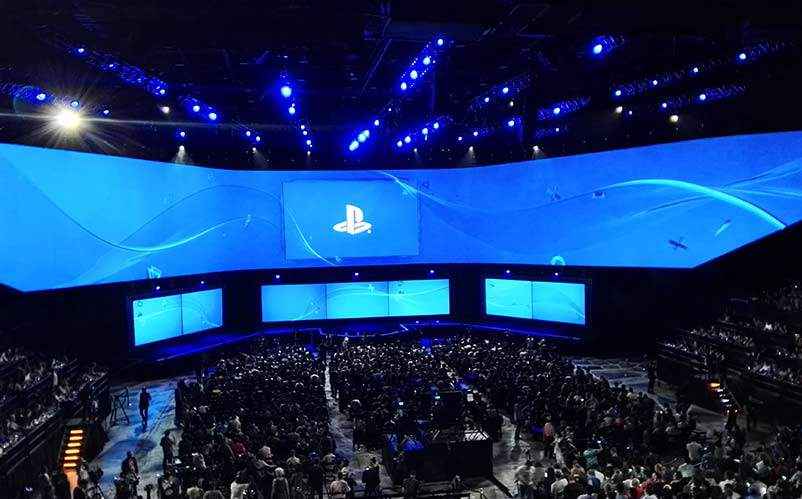 The Sony E3 2018 conference is in progress. So what can we expect from PlayStation at its E3 press conference? And what would we like to see? Among some great PS4 exclusives, we're expecting a lot from Sony this year!
The console sales keep on racking up, PSVR just got a prime price cut, and already we have some high-scoring exclusives. So what could Sony possibly top that with at E3 2018?
Well, we know that it will be a bit different than previous years. Sony has confirmed that the following four games will be the main focus of the show: Death Stranding, Ghost of Tsushima, Spider-Man, and The Last of Us Part 2.
However, they'll no doubt be some other announcements.Check out below to see what those other announcements are!
FROM Software PSVR Project Deracine Announced
FROM Software showcased Deracine, their new PSVR project at Sony's E3 2018 press conference. Here's an overview from Sony on the game:
Deracine is a brand new story adventure created by the renowned Bloodborne developer, From Software, available exclusively on PlayStation VR. As a spirit summoned by a young girl in a secluded boarding school, the player must prove its existence and build a unique bond with the students through clever interactions. As the mystery of the story unfolds, the spirit must use its ability to manipulate the forces of life and time to change the fate of the pupils.
We've got the first footage for you below:
https://youtu.be/bUOa8tgID8A
New Spider-Man trailer shows off new characters and gameplay
Again as promised, Sony unleashed a brand new Spider-Man trailer which showcases all-new gameplay and characters from the upcoming superhero title.
Take a peek at it below:
Nioh 2 announced with trailer
A nice little surprise, Tecmo Koei announced that Nioh 2 was a thing at Sony's conference with a trailer marking the debut of the game.
You can catch it below.
https://youtu.be/BVk85YimGUk
New Death Stranding gameplay and story footage
As predicted, Sony extensively showcased mysterious first-party title Death Stranding, this time showcasing the first gameplay from the stunning looking game that you can see below.
This one is shaping up extremely well.
Kingdom Hearts III trailer shows off Pirates of the Carribean
Square Enic piggybacked Sony's E3 2018 presser to show off a new trailer for Kingdom Hearts III that depicts characters and locations from the Pirates of the Carribean movie franchise.
Take a look at the trailer below.
Resident Evil 2 Remake trailer shown and release date

Wow. Capcom used Sony's E3 2018 presser to show off Resident Evil 2 Remake AND provide a release date of January 25, 2019.
Honestly, just take a look at it below and pick your own jaw up from the floor.
https://youtu.be/T-I6SXaVicw
New Remedy Game Control Trailer
Remedy, the developer behind the original Max Payne games and Alan Wake, showcased their next game due on PS4 called Control.
You can catch the trailer below:
https://youtu.be/euBPEYR1HSo
Ghosts of Tsushima First Gameplay Trailer
During Sony's E3 2018 conference the very first gameplay footage from Sucker Punch's Ghosts of Tsushima was released showcasing the game's beautiful visuals and stunningly violent samurai combat.
You can check out the footage below and see for yourself.
Destiny 2: Forsaken Expansion Story Trailer
Activision showcased the campaign story trailer for Destiny 2: Forsaken during Sony's E3 2018 presser. You can catch it below.
Call of Duty Black Ops III now free on PS Plus
Well this was a nice surprise – Sony have confirmed that Call of Duty Black Ops III is now free on PS Plus in addition to the confirmation of four classic maps for Call of Duty: Black Ops 4 if you preorder the game.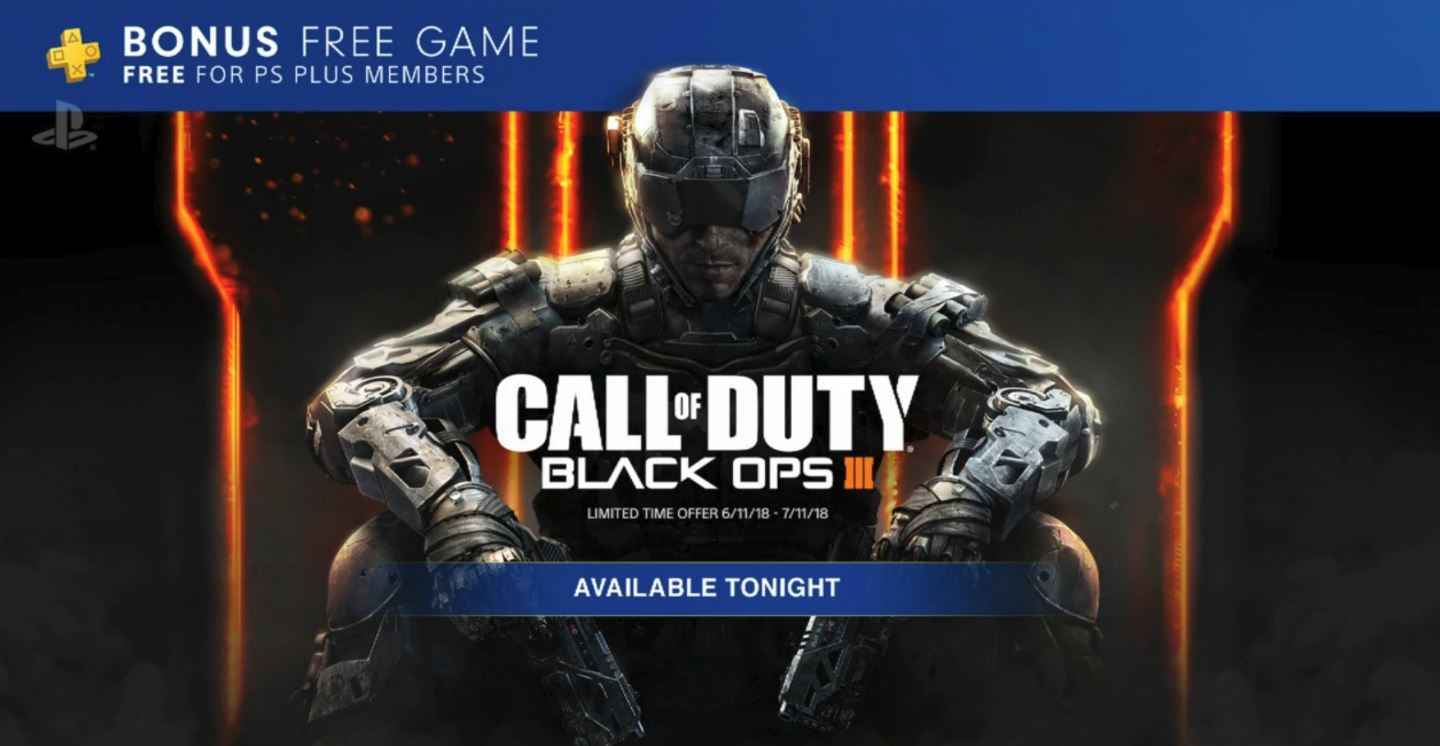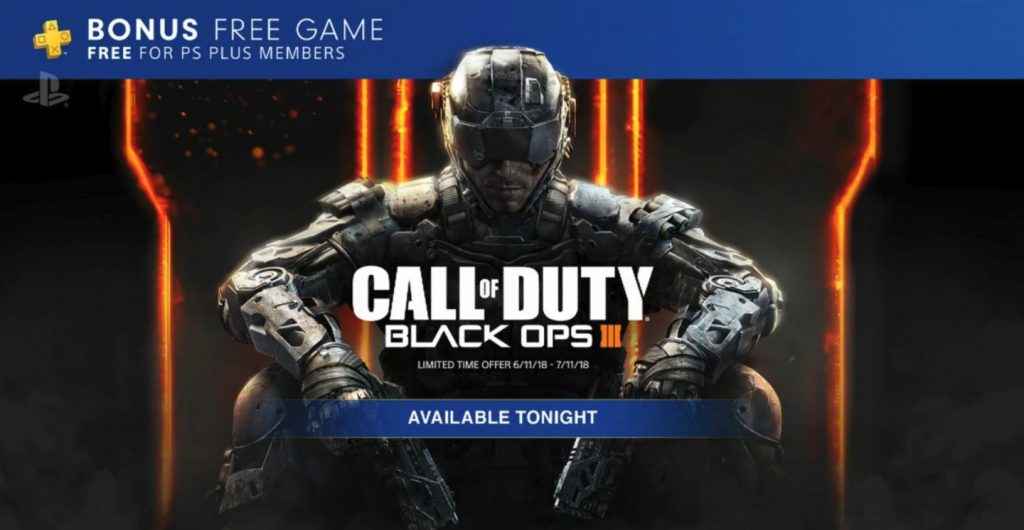 https://youtu.be/vsJxRQRssmc
The Last of Us Part 2 – First Gameplay Shown In New Trailer
A brand new trailer for The Last of Us Part 2 was shown at Sony's E3 2018 presser. As well as showcasing the dramatic, surprising tender and savage beats of the story, we finally got to see some stealth based gameplay and brutal combat that involves some creative, Oldboy style hammer use and the liberal employ of firearms.
Folks, The Last of Us Part 2 is looking absolutely mind-blowing and even so soon after God of War, looks like one of the best looking games on PS4. Check out the trailer below to see what we mean.
https://youtu.be/SgIIlaw3C-8
Sony E3 2018 Games And News?
No PlayStation 5, But a Pro Price Cut?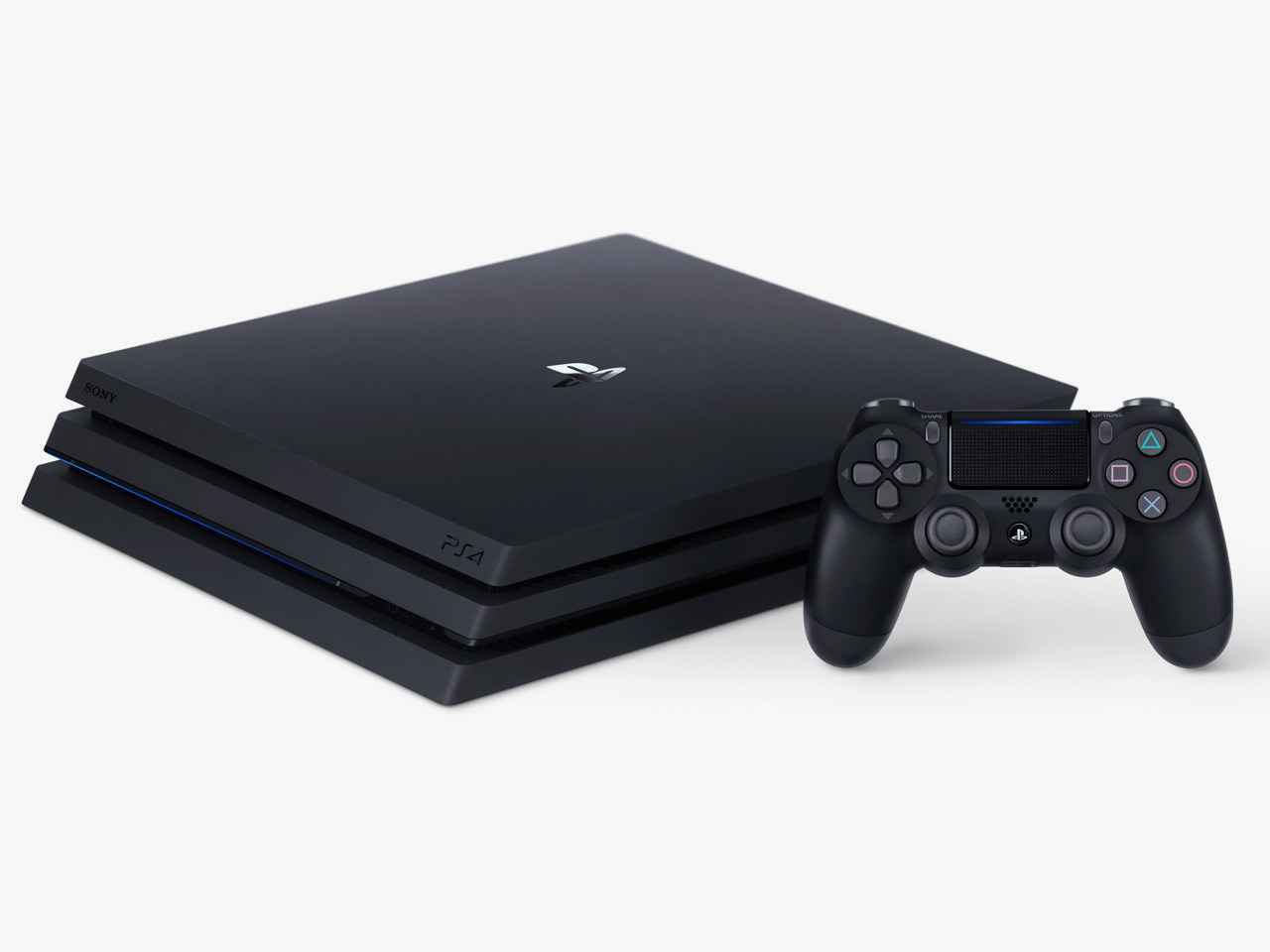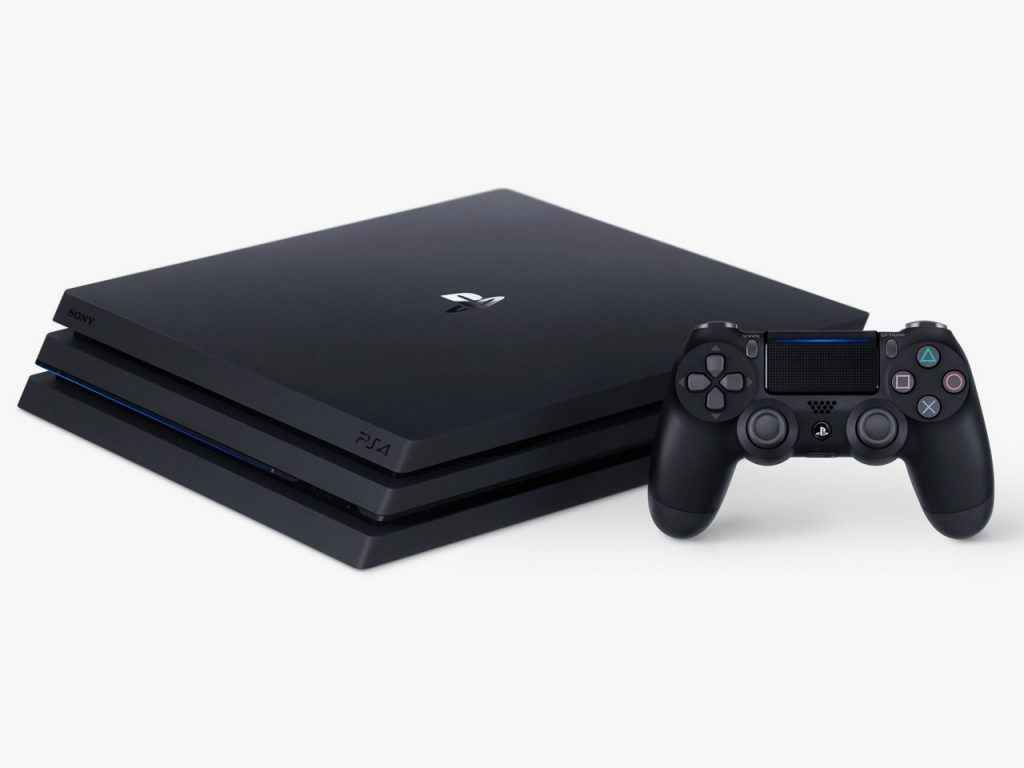 Despite much chatter and supposed spec-leaking, Sony is not going to be unleashing a new major console at E3. Apart from the likelihood of getting this close to an announcement without anything close to solid to work with, it would also just be incredibly poor timing given Sony's current status.
What's more likely is an aggressive price cut of the PS4 Pro. Having a pretty powerful PS4 with a library of great exclusives at a more affordable price is more sensible, safe goal for Sony. We know that despite Sony's success, it isn't too long ago they faced ruin. Of course, they have a history of unfortunate hubris too so who knows?
We know now that the Days of Play deals that kick off E3 week will provide a discount on a variety of hardware, but the Pro is not currently among them.
The Future of PlayStation Plus
Earlier this year, Sony handed PS Plus subscribers the gift of Bloodborne and Ratchet & Clank. Then it casually added that from 2019, PS Plus would no longer carry PS3 or PS Vita titles. Sony has stated no other games will replace the loss of these, but that certainly doesn't mean they can't be having a rethink on what to offer with PS Plus.
On the one hand, Sony could just stay quiet and offer a procession of stellar titles each month. Or it may throw PlayStation Now a lifeline and tie in some form of it to Plus. After all, that's not 'games' replacing games, that's a service.
The 'Why Aren't You Out Yet?' Games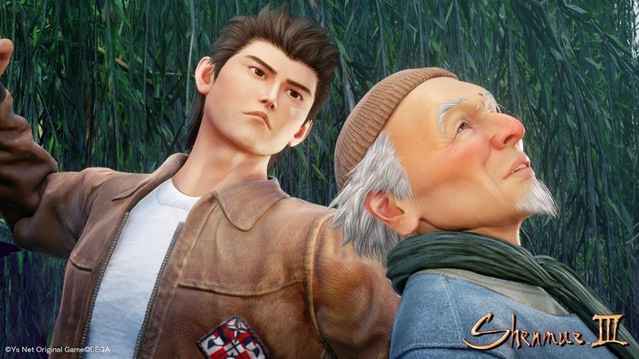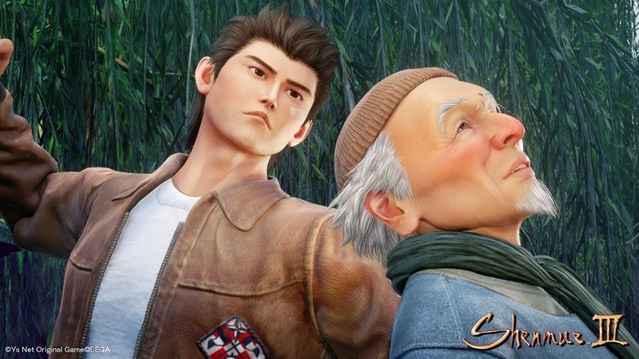 Sony's love for announcing things in advance has meant that we can go two or three E3's without seeing the games in question for more than a few minutes a year. This could be (and in some cases, will be) the final E3 appearance of a few longstanding titles.
DREAMS, Media Molecule's potentially groundbreaking game/game maker is set for a release this year, so a final push at E3 would be grand. Though probably on the pre-show.
Then there's the almost mythical duo of Shenmue 3 and Final Fantasy VII Remake. It's less likely this is the last we see of these two at E3, but all the same, its time to see something convincing from both.
MediEvil Remake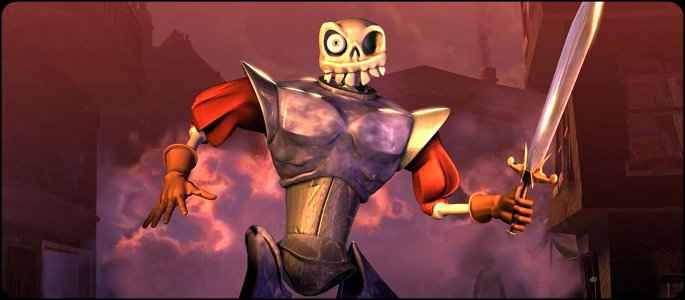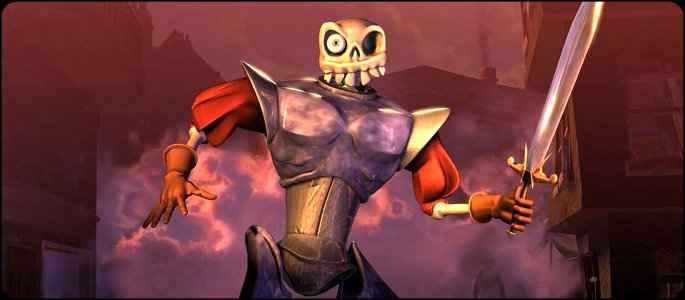 With all the fuss over Crash and Spyro in the last year or two, it's easy to forget that Sir Daniel Fortesque is also set to rise from the grave once more. While the MediEvil remake should be at the Sony E3 2018 conference, it may well be relegated to the pre-show like a cruiserweight championship match.
A Fresh Push For PSVR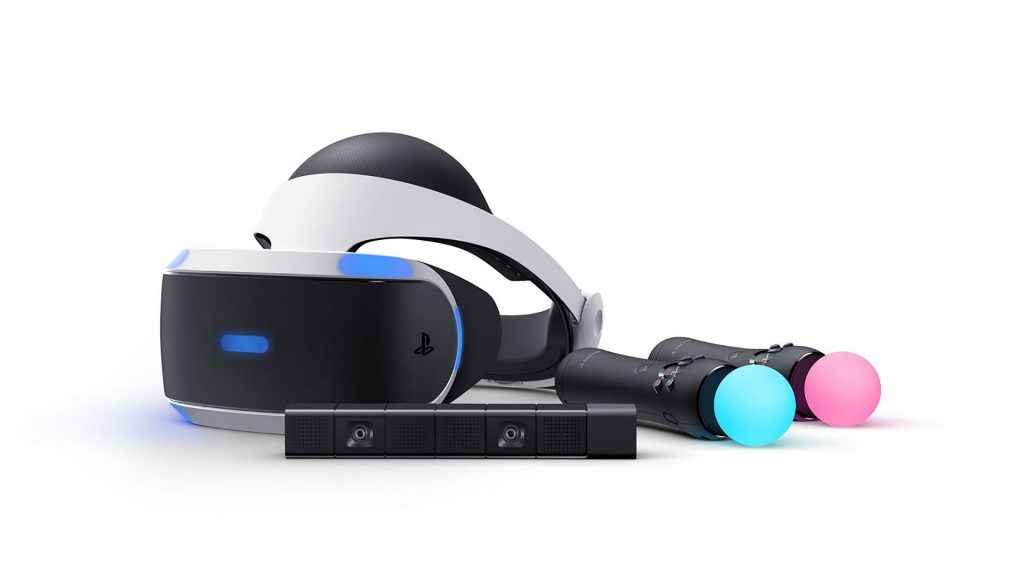 The PlayStation VR has been a moderate success for Sony, and the company appears to be committed to its future. So expect a sizzle reel of fresh new VR experiences and a slightly larger showcase for a couple of the juicier ones. A price cut for the PSVR bundle has been announced in the Days of Play sale that week too.
Syphon Filter: Gabe Logan's Return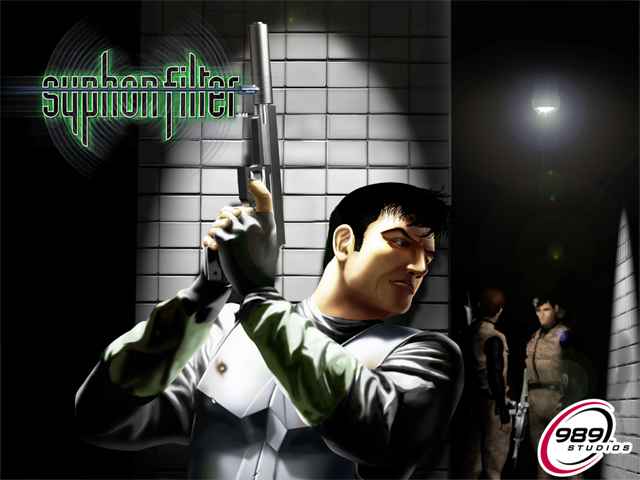 Sony has not been shy about reviving past game characters in recent years, and one of the earliest PlayStation heroes has been gagging for a rebirth. Gabe Logan and his franchise Syphon Filter have been rumored for a return for some time. It may not star an undead Knight, a purple dragon, or even a moody sod with a giant sword, but Syphon Filter and its 'Joey Tribbiani does espionage' protagonist would be a welcome sight come the Sony E3 2018 conference.
The 'Exclusive Content' Brigade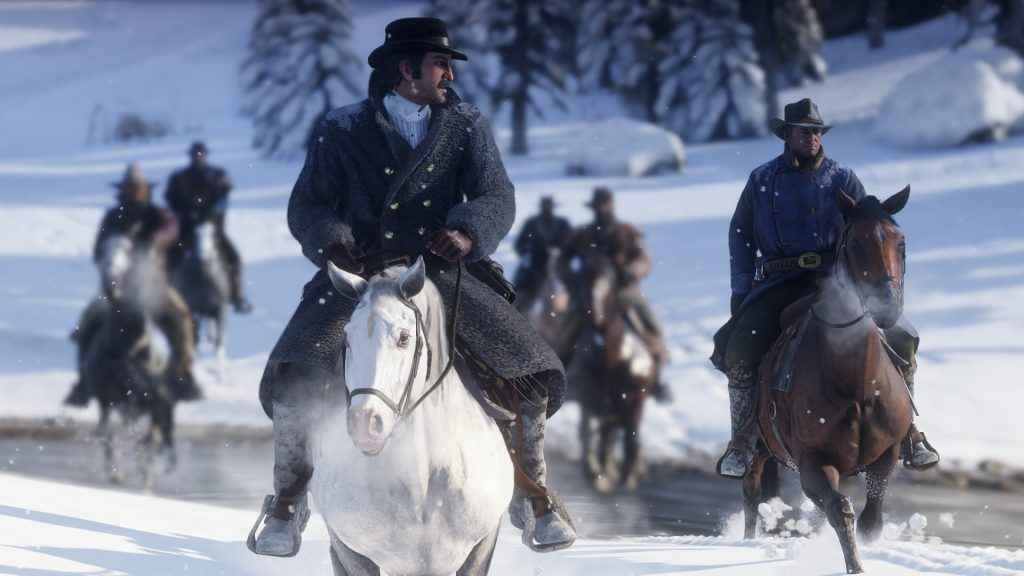 Another surefire thing Sony like to do at E3 is tie up exclusive content for some juicy third party AAA titles. Activision is almost a certainty to appear with Call of Duty, maybe something for Spyro Reignited Trilogy. One of Ubisoft's titles may also make a showing too.
Yet the one that seems the best bet is Rockstar riding into E3 with a fresh-ish trailer for Red Dead Redemption 2, and announce some exclusive content for PS4. Though that could just as likely turn up at the Microsoft conference.
The 'Oh, This is Coming to PlayStation' Bit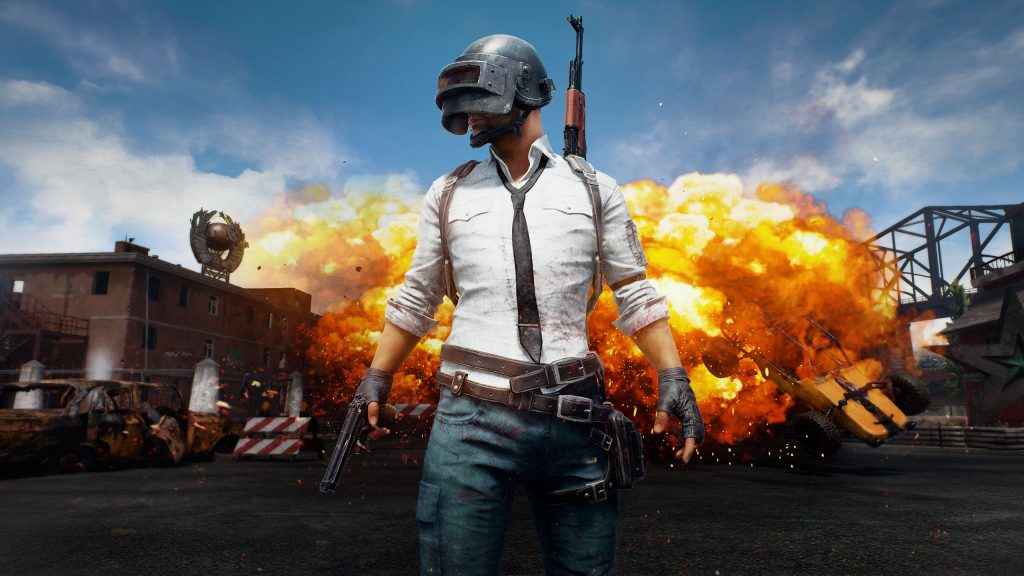 E3 rolls around at just the right time for the console exclusivity period on a certain battle royale game to expire. PlayerUnknown's Battlegrounds is a fair bet to show up like Eric Bischoff on Raw. Unless of course, Microsoft does something drastic with its cash. Given Fortnite is sitting atop the Battle Royale Party Bus right now, it'd be foolish for PUBG to sit out a platform with such a huge user-base.
Bluepoint's Remake
We know Bluepoint has been hard at work on a remake of a supposedly classic game. The two favorites for what that might be are PlayStation-centric titles, but will we see a remake of Metal Gear Solid or Demon's Souls at the Sony E3 2018 conference? Or will it be more of a curveball?
WILDCARD PREDICTION: Killzone Battle Royale
Look, Killzone will die now Guerilla Games have left it behind. It's a good (not great) shooter series, and cynical as it might be, you know Sony isn't afraid to have a crack at a trendy gaming thing. Chuck said trendy thing at a known franchise that has little life under its original developer and you get Killzone Battle Royale. Or at least Sony's spin on it. What? You want them to bring SOCOM back this way instead?
What PlayStation E3 2018 games do you think we'll see? And what are your predictions for some of the big announcements? Let us know in the comments below.