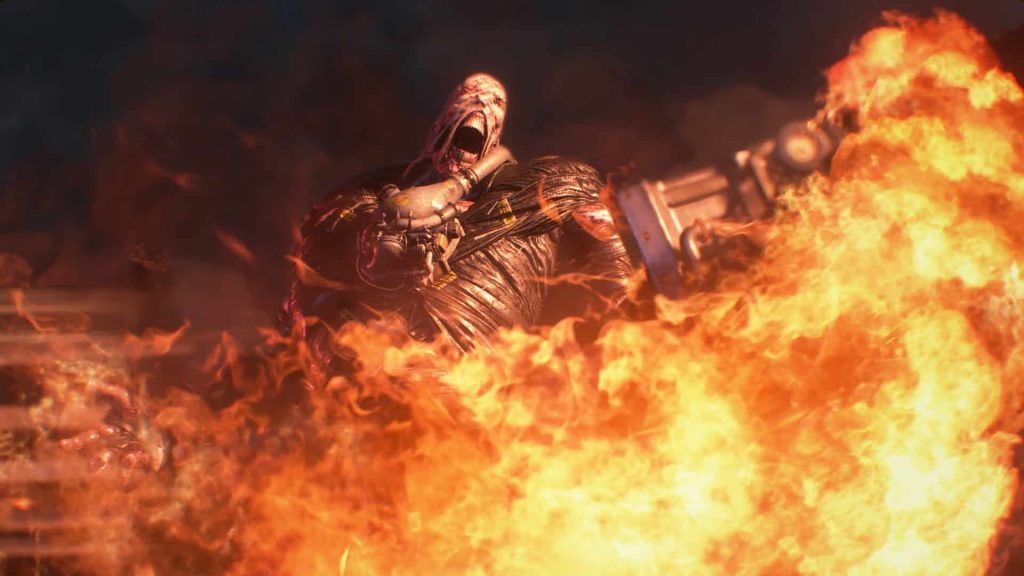 Resident Evil 3 remake developer Capcom has revealed its intention to surpass the Tyrant (aka Mr. X) from Resident Evil 2 with the game's inexorable Nemesis, producer Peter Fabiano has revealed.
Resident Evil 3 Team Seeks To Surpass RE2's Tyrant
Speaking with the latest issue of Official PlayStation Magazine UK (via Games Radar), Fabiano, who you might remember from a cameo as Sewer Gators member Pete in Resident Evil 7: Biohazard, made it clear that Nemesis is on another level to Mr. X.
There was some overlap in the development of RE3 and RE2, and both utilise RE Engine. We certainly took some elements that we learned putting together RE2's Tyrant, but Nemesis is his own brand of terror, and a relentless pursuer who can use weapons.

During development, our director saw what the team did with Tyrant in last year's RE2 and was determined to surpass that with Nemesis. When considering Nemesis' design and AI, we were impressed by what the RE2 team had done with Tyrant but we wanted to make sure that Nemesis was his own brand of fear. You'll see that when you play the game.
In case you didn't play the original Resident Evil: Nemesis (or Biohazard: Last Escape as it's known in Japan), Nemesis is a constant threat throughout the game, pursuing Jill Valentine across Raccoon City and showing up at times brandishing a rocket launcher.
In the remake, Nemesis is also able to wield a flamethrower, and there's no doubt he'll be just as fast and powerful as he was in the original game.
Resident Evil 3 remake is scheduled to ship for PlayStation 4, PC, and Xbox One on April 3. The original game came out back in 1999, and has been ported to the PC, Dreamcast, and GameCube over the years.
Rumors have popped up recently claiming that Resident Evil 8 will feature returning characters Ethan Winters and Chris Redfield.