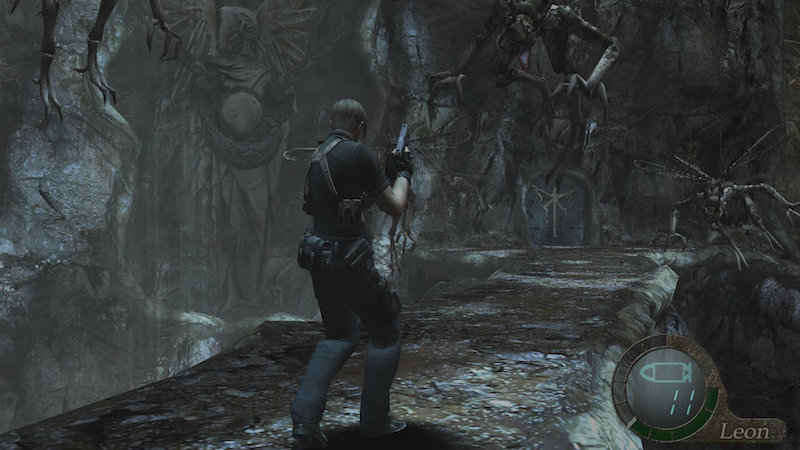 Resident Evil 4 Remake is currently in the works at Capcom and set for a 2022 release according to a report from Video Game Chronicle. Naturally, the timing of such a release means that the Resident Evil 4 Remake will almost certainly release on both PlayStation 5 and PlayStation 4.
In the Video Game Chronicle report, it appears that Capcom has green-lit the project, tapping the Osaka M-Two studio founded by former PlatinumGames head Tatsuya Minami. VGC also understands that the studio has prepping itself to take on the project since back in 2018 and is comprise of many former PlatinumGames staff.
Despite the fact that M-Two are taking the lead on the project, they will, as was the case with the recently released Resident Evil 3 remake, share development responsibilities with other external studios in order to lighten the burden and achieve a desirable release timescale.
Furthermore, VGC goes onto say that the remake has been given the blessing of Shinji Mikami, who was the original game director of Resident Evil 4. That said, while Mikami has given the highly anticipated project a thumbs-up, he will not be involved in any significant role during its development – other than to merely provide advice as as and when it is required.
It also transpires that part of the M-Two's preparation for the Resident Evil 4 Remake project was to aid Red Works – the main developer of the Resident Evil 3 remake, with work on that aforementioned title back in 2019; providing M-Two with a 'taste' if you like of how they might go about remaking one of the most fondly remembered titles in the entire Resident Evil franchise.
The revelation that Resident Evil 4 Remake is now in full production also dovetails neatly with Capcom's testing of the water so to speak, regarding the consumer appetite for further remakes from the Resident Evil series – including a potential remake of the fan favourite Resident Evil: Code Veronica.
If a remake of Resident Evil 4 wasn't enough to satisfy, Capcom has also been heavily rumored to be working on Resident Evil 8 too – an entirely new entry in the long running franchise that looks set to disrupt the norms of the series and veer away from its established template, introducing werewolves, witches and many other new elements.
Simply put, it's a great time to be a Resident Evil fan.
Source: VGC