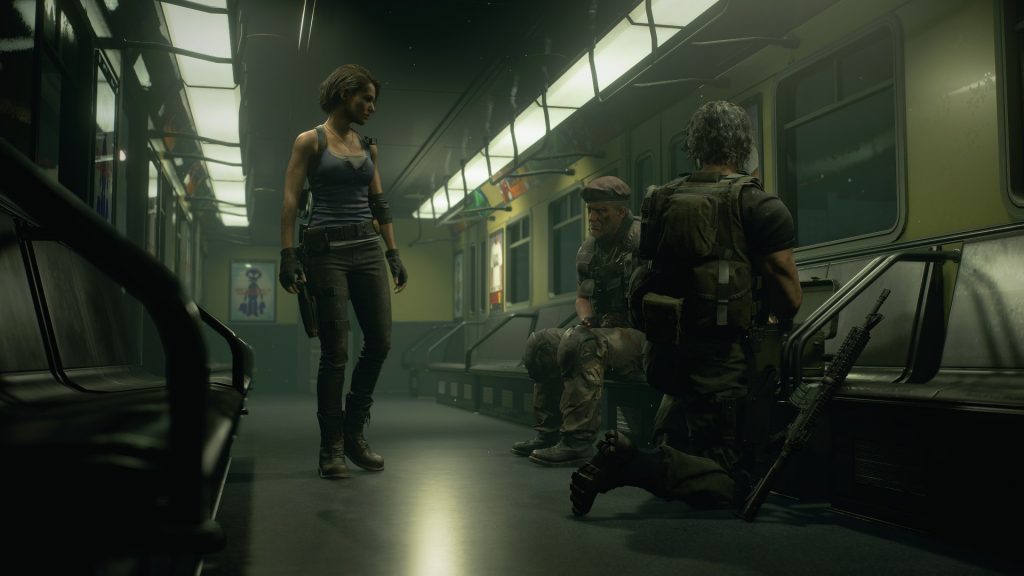 Resident Evil 8 is set to be released in the first half of 2021, is returning to the first-person perspective, and will represent a sizable departure from the series' typical format, that is, according to known horror enthusiast and Resident Evil insider, Dusk Golem.
Last month, we reported on Dusk Golem's assertion that Capcom is looking to release a Resident Evil title annually, with the next line due to be released by April, 2021. Originally thought not to be Resident Evil 8, Dusk Golem has now clarified his previous musings in a series of tweets and insisted that it is in fact Resident Evil 8 and it's actually a re-working of Resident Evil: Revelations 3, which was entering its final phase of development at some point last year.
Resident Evil 8 set for first-person and is coming to both PS4 & PS5
Here's what he said:
Okay, so the little game is done. This will be breaking this month with more details later not by myself, but I've needed to clear some stuff up. "Resident Evil 2021" is Resident Evil 8, but it wasn't always RE8. During most of its development it existed as Revelations 3.

The reason I said RE8 was "years away" earlier this year is last year a RE8 was in development, & that one is years away. But Capcom didn't want a huge gap between RE7 and RE8, so that title got pushed to the side for now, & internal testing and such was super positive on Rev 3.

Revelations 3 was received a lot better by testers, internally, etc, than they expected. So the game's been given an additional year in the oven to convert itself to RE8. The Ambassador leaks about Werewolves and Ethan in a Snowy Village are 100% true, but they're outdated info.

The game has been going through some huge changes to make it more like a "mainline" title, big changes to the story, characters, etc. So specifically what you've heard may not be fully true in the final, but a number of elements remain. So as I've said, it's a cross-gen game.
As mentioned above, it's rumored that a version of Resident Evil 8 was some years away but due to the 'super positive' internal testing and feedback for the near-completed Revelations 3 the game was re-jigged to become Resident Evil 8 and given an extra year to align it more closely as a mainline title, in terms of its story, characters, etc. It seems Capcom is hoping to continue the goodwill fostered by the community for its back-to-back releases of both Resident Evil 2 and 3, albeit by releasing something with a bit of a twist.
Related: Latest Resident Evil 8 Rumors Are Based On An Old Version, Says Insider
This is also the game that Dusk Golem recently warned of when mentioning that long-time fans may not appreciate the direction of the next Resident Evil game, that's because it's apparently a lot more focused on the occult, madness, hallucinations, and not being able to trust others – it's also first-person again, and will be cross-generation between PS4 and PS5.
And if that wasn't all intriguing enough, Dusk Golem has also alluded to the fact that the game will be informally revealed this month via unofficial channels, meaning it's likely we'll get a reputable outlet doing an exposé of some sorts in the near future. In the meantime we have the recent release of Resident Evil 3 to contend with, so don't forget to check out everything you need to know about it here.
Whatever the case is stay tuned to PSU for more as we get it and don't forget to voice your thoughts about the above in the comments sections below.