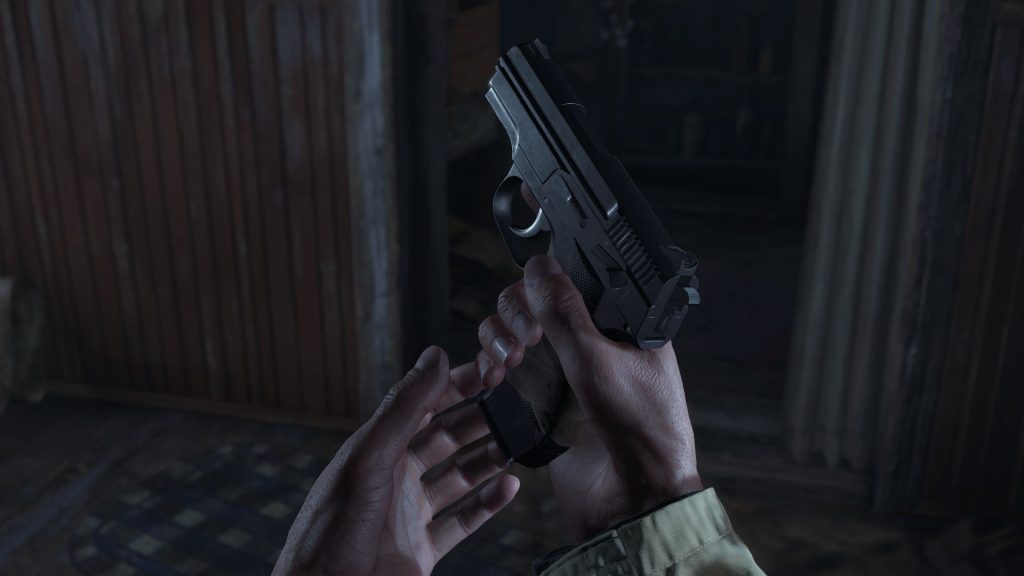 As the dust settles following its reveal at Sony's much-anticipated PS5 event, Resident Evil 8 is the game on many folks' lips what with its cerebral trailer and cliff-hanger ending.
Of course, much of what was shown was not exactly unexpected as we've had numerous leaks the past few months that have pointed us in the direction of a 2021 release, snowy terrain, werewolves, and witches.
Though much of these leaks have hit the nail on the head, one such part that's turned out to be false is that the game is cross-generation between that of both PS4 and PS5.
Noted horror insider, Dusk Golem, has taken to Twitter to offer some context as to why plans seem to have changed at Capcom with regards to Resident Evil 8's development.
(1/3) Okay, I got some clarification on why they made RE8 next-gen only, when it was cross-gen previously. With the updated graphic fidelity overhaul they're doing (still in progress), the way RE8 was designed lead to past-gen consoles having a lot of pop-in/long texture loads/

— AestheticGamer aka Dusk Golem (@AestheticGamer1) June 13, 2020
(2/3) load times because the game has you travelling through most of the Village and had a lot of load zones. Because there's a bigger focus on exploration this would lead to the last-gen console versions having notable issues, and it was holding back how pretty they could make

— AestheticGamer aka Dusk Golem (@AestheticGamer1) June 13, 2020
(3/3) certain scenes. So they decided to drop the last-gen versions of the game to make it so the game had no loading at all (not limited by last gen hardware) and push the graphic overhaul further without the limitations of last-gen tech in mind.

— AestheticGamer aka Dusk Golem (@AestheticGamer1) June 13, 2020
What also gives credence to this is the disparity in graphical quality in parts of the trailer, most notably in how some of the characters look – Twitter user Jawmuncher has posted a comparison here which lends weight to the idea.
Related: Resident Evil 8: Village Announced For PlayStation 5
Though it's frustrating for many gamers that Resident Evil 8 won't ship on older systems it's nice to know that Capcom isn't going to be hamstrung with inferior hardware and we can expect its latest Resident Evil game to look positively gorgeous.