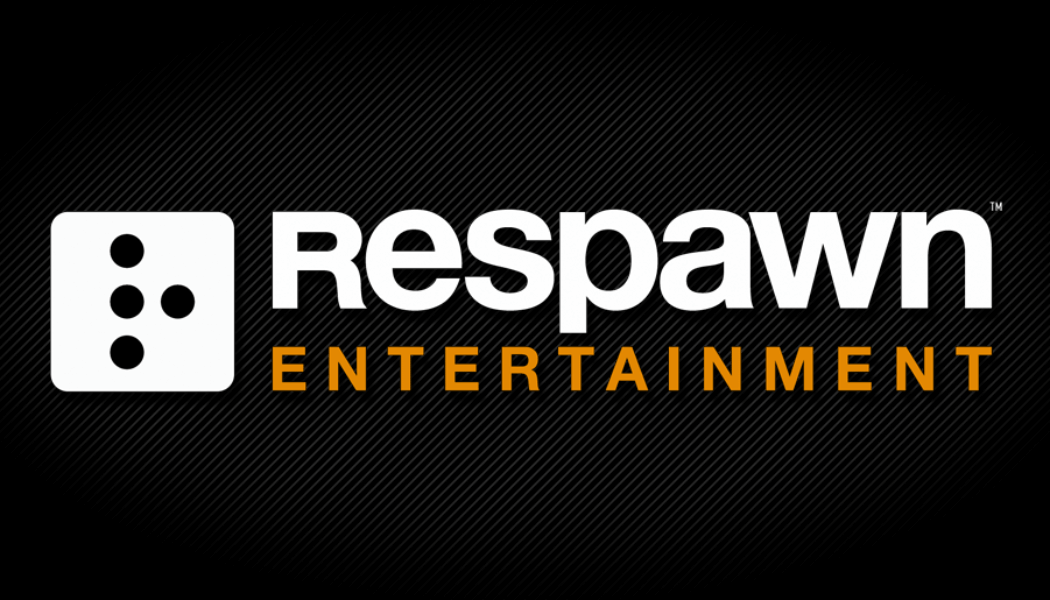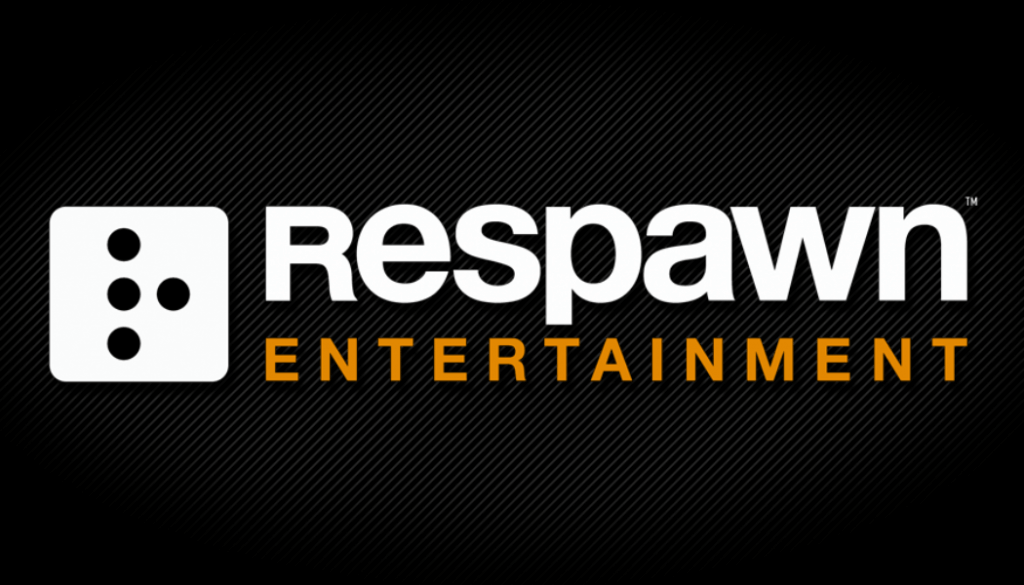 Respawn Entertainment's Chuck Wilson is a mild-mannered level designer by day and metal rock god by night. We got a chance to talk with him about music and video games in PlayStation Universe's exclusive special feature about a dev and his guitar.
Chuck has been at Respawn Entertainment since 2013 and has worked on both Titanfall and Titanfall 2. Prior to that some of his earlier projects included Doom 4, Borderlands, and Ghost Recon: Advanced Warfighter 2.
Chuck Wilson is also a one-man band known as Laden who recently released his second album Restless Apparition. A collection of post-metal instrumental tracks that are an intense and melodic musical soundscape across twelve tracks. Checkout Laden's Bandcamp Page.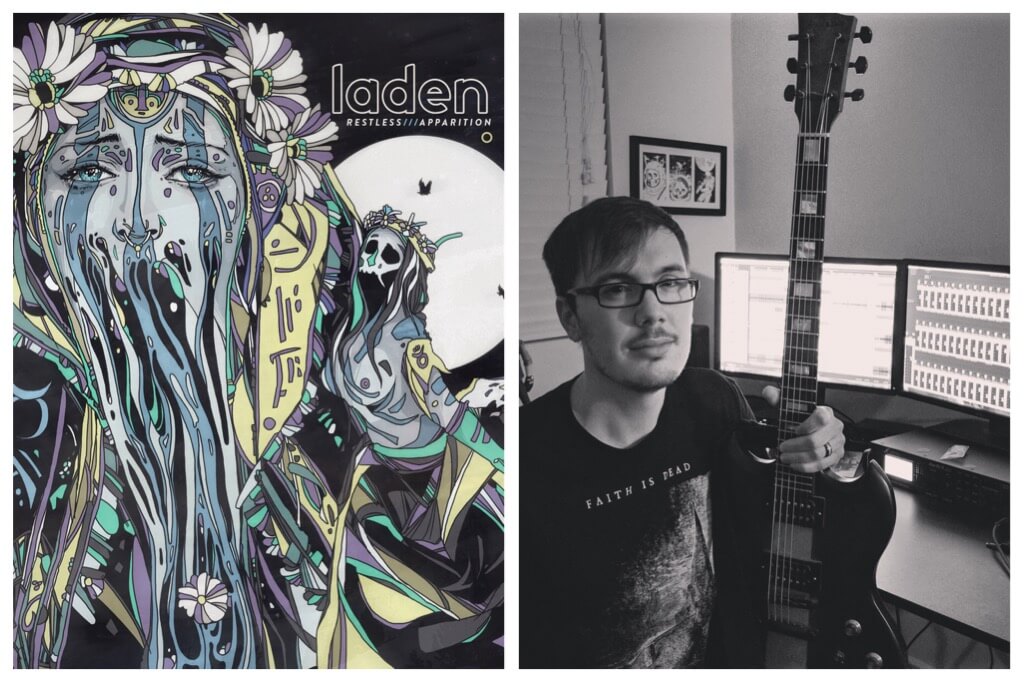 Hello Chuck, thank you for agreeing to chat with us. Congratulations on the release of Restless Apparition. It gets better every time I listen to it. I'd like to start off by asking you who some of your favorite music acts are that inspire you musically and if that inspiration ever carries over onto your game design work as well.
Thanks Laddie!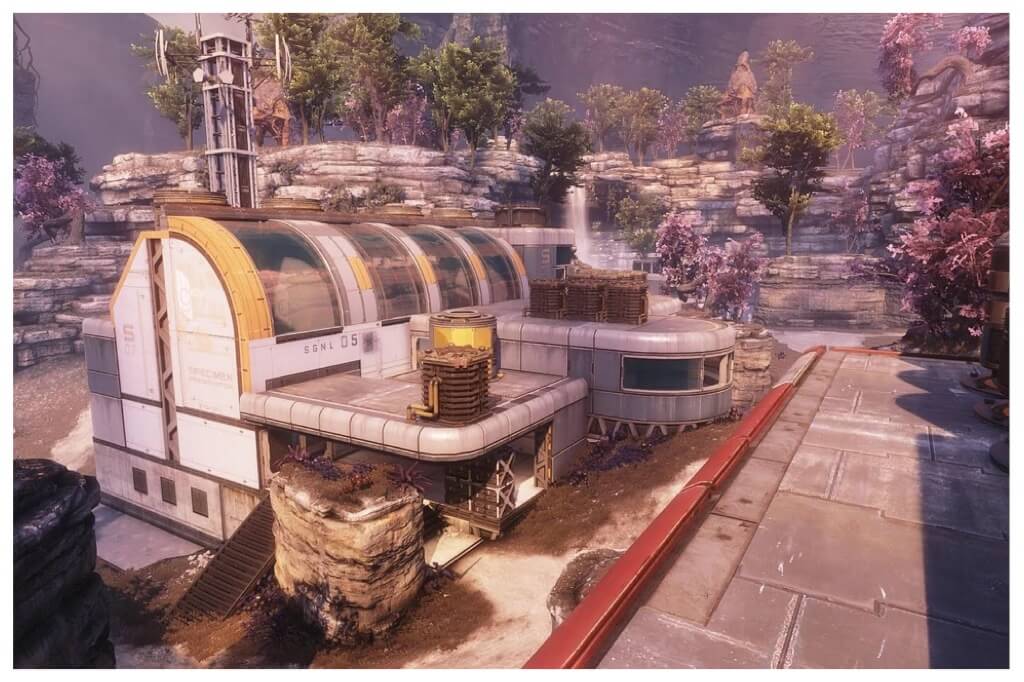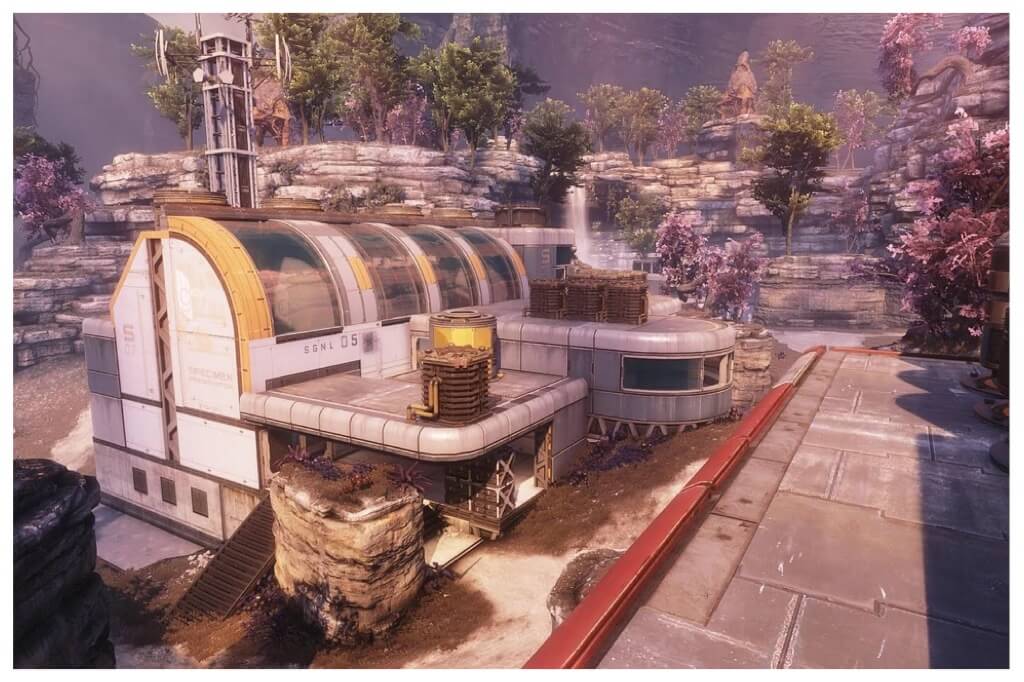 While I listen to a wide range of music, I think most of my inspiration comes from bands like Isis, KEN Mode, Pelican, Zozobra, Cult of Luna, Omega Massif, Cloudkicker and many more. I think seeing Cloudkicker take a complete do it yourself approach made me realize I could do the same if I put the time and effort into it.
I would most certainly say music carries into my work. I am always listening to music while I am working, and sometimes I like to put little nods into my levels from things that inspire me. For instance, I designed a Team Fortress 2 level based off of a Nine Inch Nails logo, and I have left various music-related easter eggs in Titanfall 2. The multiplayer level Exoplanet is named after one of my all-time favorite albums by The Contortionist. One of the buildings in Exoplanet has SGNL05 written on the side, which is a reference to a song by Isis. I think I had that song/album on repeat while building the level.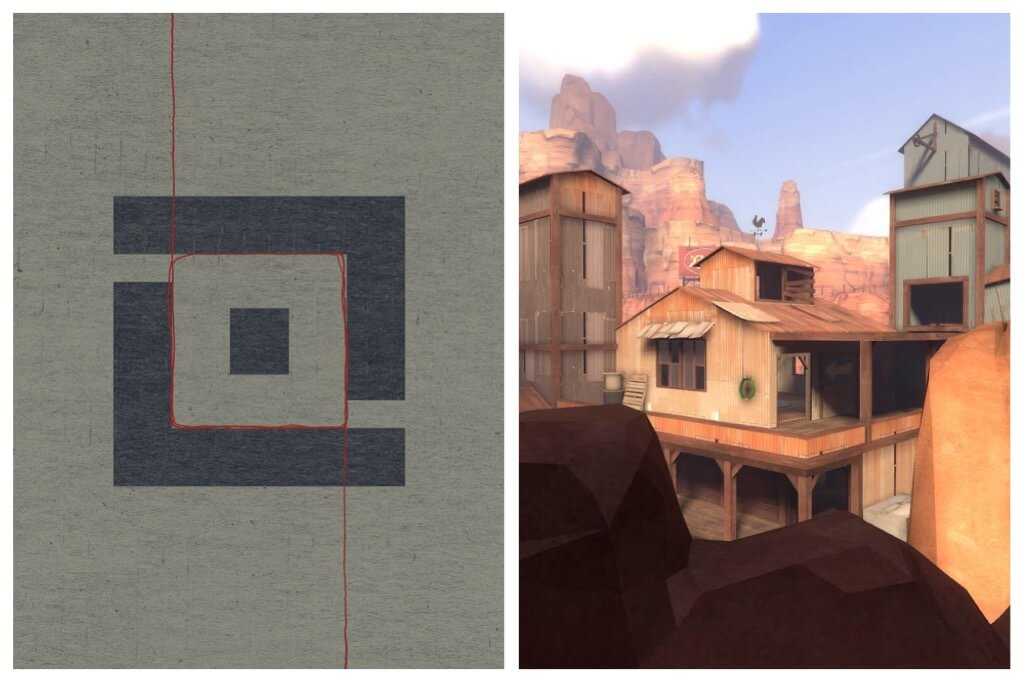 Your first album, We Searched For New Worlds had Space as a central theme throughout it, is there one particular theme that pervades throughout Restless Apparition?
There is actually. The album is based around the themes of Ghosts and Mountains. A few years back I was training to hike Half-Dome with a coworker and our wives when we stumbled upon a bar in the mountains. I forget the exact reason we stopped, but when we pulled up, there were a few cars scattered about and an empty reserved parking spot for Mrs. Unrah. Whom we assumed must have been the owner. When we walked inside, it was dimly lit and there were pictures of a woman propped up with some lights on them. It certainly gave the place a rather eerie atmosphere, and honestly, it kind of felt like we walked into a wake or a celebration of her life. So we stated weaving this tale about Unrah and her ghost, who as it turns out, did not pass away at all. We just stumbled into a creepy mountain bar. So the final song on the album is called Ghost of Unrah which is a beautiful atmospheric song dedicated to a non-existent ghost.
Was Nightwraith inspired by The Witcher?
It sure is! I absolutely love The Witcher! I believe my wife and I were playing the Witcher 3 while I was writing Restless Apparition. Great timing, because we just started replaying it about a week or so ago.
I know you play Bass and Guitar, do you also play all of the other instruments on your albums as well?
I wouldn't say… play. More like program. I had played bass for many years on and off, but taught myself to play guitar and then immediately wrote We Searched for New Worlds shortly after that. As for the drums, piano, and atmospheric parts, those are all programmed by me using MIDI and some great VSTs like Superior Drummer, Lounge Lizard, and Omnisphere. I really don't know much about drumming or piano so I am sure there's someone who is shaking their fist at me.
Instrumental music done properly is every bit as powerful as that with vocals, sometimes even more so, but if you could pick a vocalist or vocalists to sing on something of yours who would it be?
Oh man, this is a great question. I had to really think about this one. I am going to go with vocalists so I can cheat and pick two. I think Stephen Brodsky from Cave In/Mutoid Man. Stephen has some crazy pipes, sings and screams, and has covered video game music in his band Mutoid Man. Sounds like a great fit right? The second would be Keith Buckley from Every Time I Die. I've admired his writing for a while and think he would do a hell of a job over my songs.
Honestly, it would be an honor to work with either of those guys.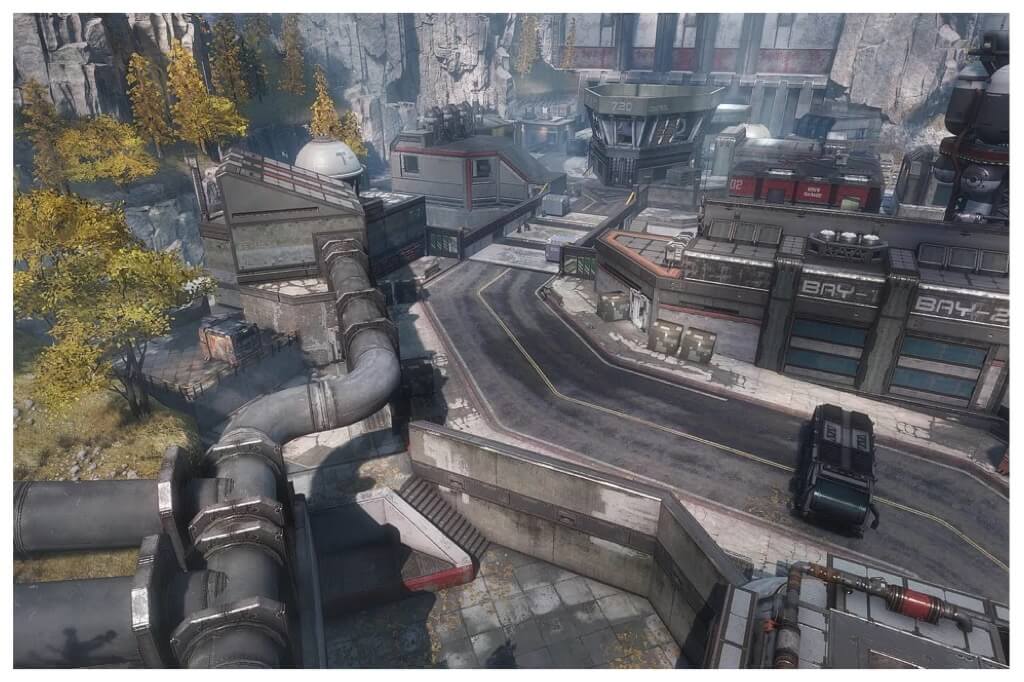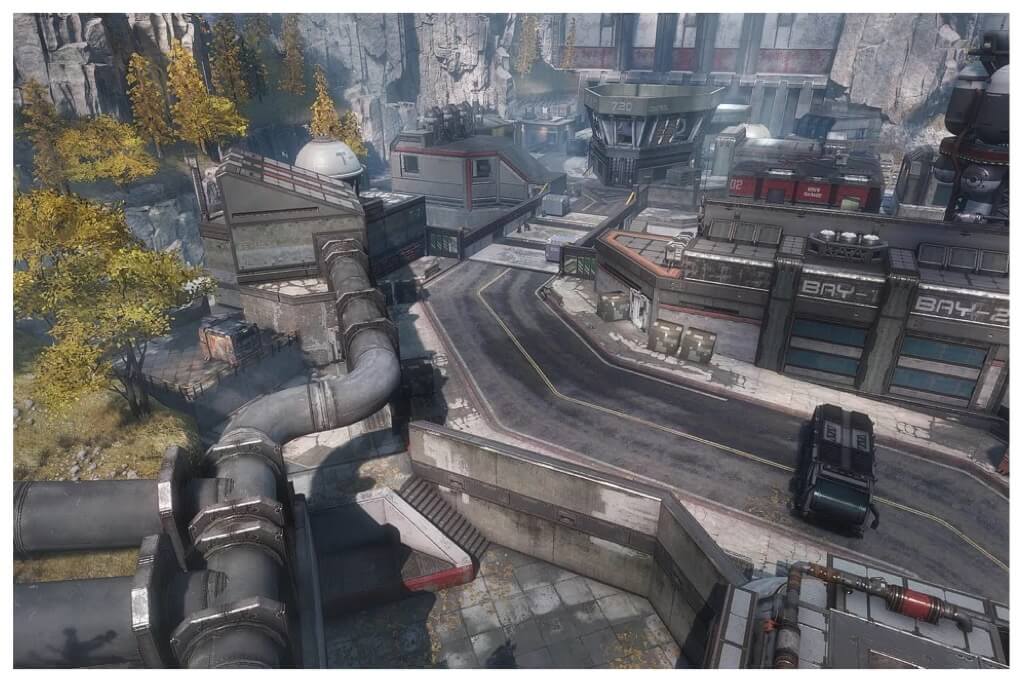 I'm really enjoying the track Adrift, the changeups and tasty guitar sound all building up to that heavy finale. I could totally hear that in a video game, would you ever want your two passions to collide?
I would love to write music for a video game sometime. Though there is a craft there I feel is probably under appreciated. Creating music that complements the game without distracting the player I feel would be a difficult challenge that I would love to tackle.
I love when music in a video game adds so much that it completely enhances the mood. I remember playing The Destiny Alpha, it was about 3 AM and I entered a room that was completely dark and overrun with Hive and the music became so frantic that it freaked me out more than hearing the scream of my first wizard encounter, back then, they came from the moon. I seriously doubt that that moment would have stuck with me without my auditory senses having been so stimulated. What are your favorite music moments in a video game that completely changed the experience? Favorite video game soundtrack?
The musical moments that stick out to me are usually how the music complements the game, perhaps more than the specific moment. Games like Super Mario World, Mario 64, Tony Hawk, DOOM, Hotline Miami all had soundtracks that wrapped me up in their world, and so perfectly suited their game. That being said, I want to visit Portal 2 before I get into those games.
When I played Portal 2 and discovered that the individual puzzle pieces would construct music based off of player interaction, my mind was blown. It was such an elegant way to place their music into the world, and interact with the player.
I went and listened to Super Mario World and Mario 64's soundtracks after reading this question. My mind immediately teleported me back to being a kid and how these songs filled childhood. They are still great! Go listen to Dire Dire Docks from Mario 64, IT'S SO GOOD! I just want to swim in the giant cave with the eel around the sunken ship now.
I got that same feeling from Tony Hawk. I remember sitting down and playing Tony Hawk 1 and 2 on PlayStation and those songs just played over and over. That game consumed me, and its soundtrack was a huge part of that.
Games like DOOM and Hotline Miami came to mind because their music, specifically their rhythms, support their violent nature and pacing of their games. I am a metal head, so naturally, Mick Gordon's work on DOOM was welcomed with open arms and ears. There's a making of video where he busts out a 9 string guitar and I thought… Mick, you are crazy, and I love it.
Hotline Miami's music is not something I would normally listen to, however, the rhythms in those songs are so hypnotic that they almost put you in a violent trance. When you finish a level and the music changes, you warp back to reality and have to walk through the carnage you just created. The execution there was phenomenal.
One final note… The Secret Song on Battleblock theater. Probably the pinnacle of video game music.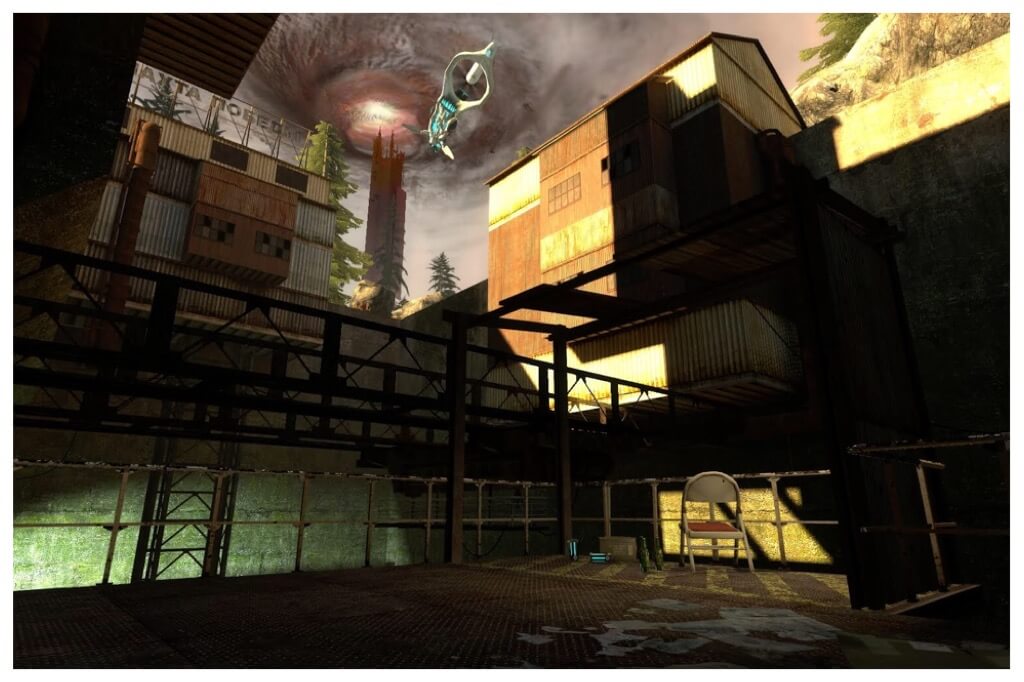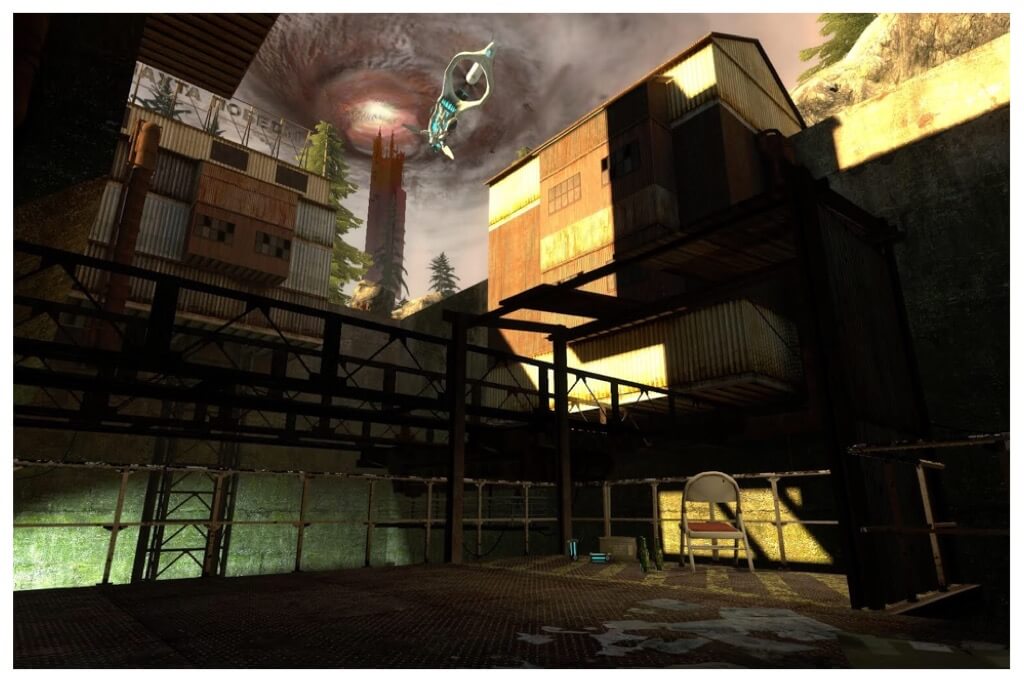 I don't think any game is more metal than Doom, I see by your bio that you worked on Doom 4 when you were at Id, was that the game that turned into Doom 2016? If so did any of your work stay in the final product?
DOOM had quite the development cycle and went through multiple iterations before it became DOOM 2016. The version of DOOM that I worked on had some fantastic elements in it but ultimately was scrapped to create the new DOOM that everyone knows and loves.
Another heavy metal close to your heart is the giant mechs of Titanfall 2, can you tell us the levels you worked on and a little bit about what a game designer does.
For Titanfall 2, I was responsible for working on levels for both the singleplayer campaign and our multiplayer. I was responsible for designing the multiplayer levels Exoplanet and Black Water Canal. I ended up switching over to our singleplayer team to design Trial By Fire, and then finished the project by providing art support to the levels Blood and Rust, Trial By Fire, and Effect and Cause.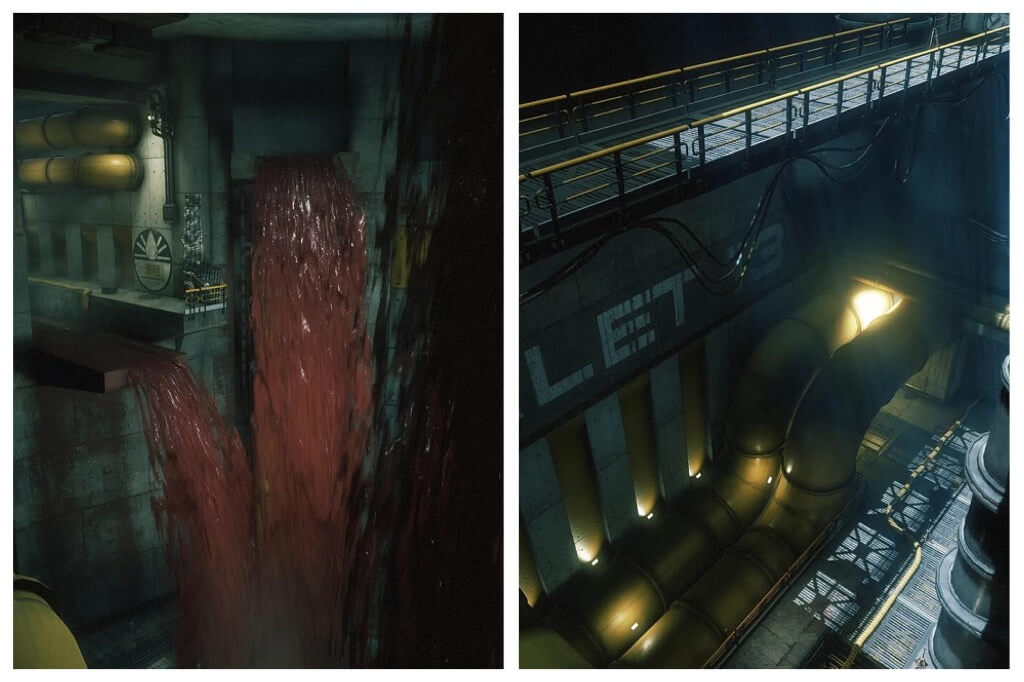 At Respawn, on the Titanfall team, our game designers are responsible for everything from crafting unique gameplay experiences, designing systems for the game, to laying out a whole structure to your player's progression, and more. Usually, we are broken down into a Scripting role or a Level Design (Geometry) role. We do have some people who do both, but all of us contribute to the overall design of the game.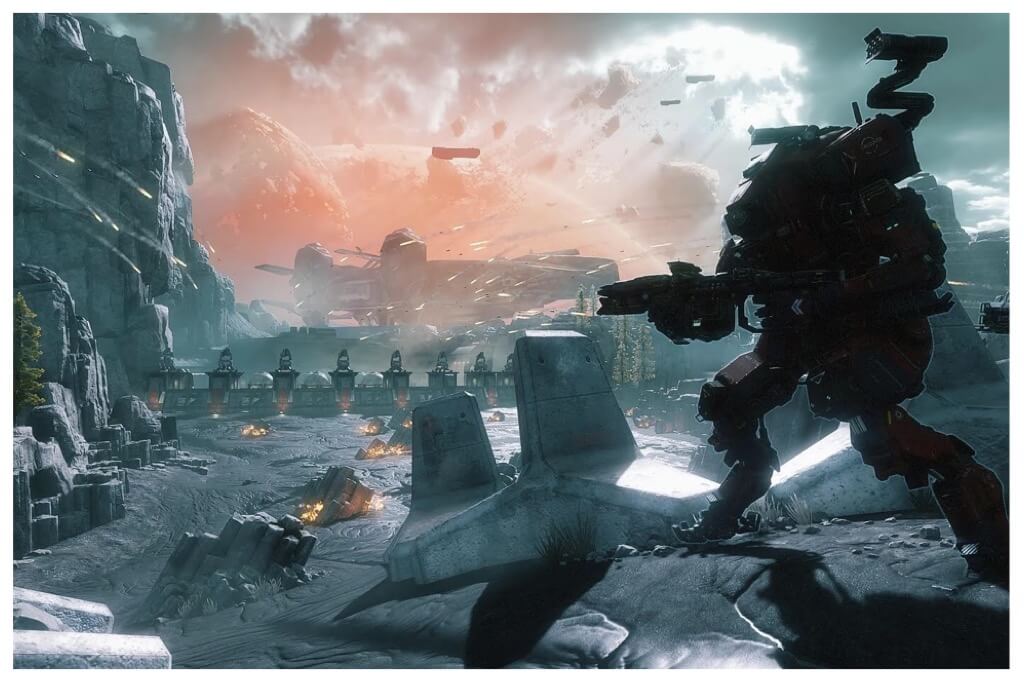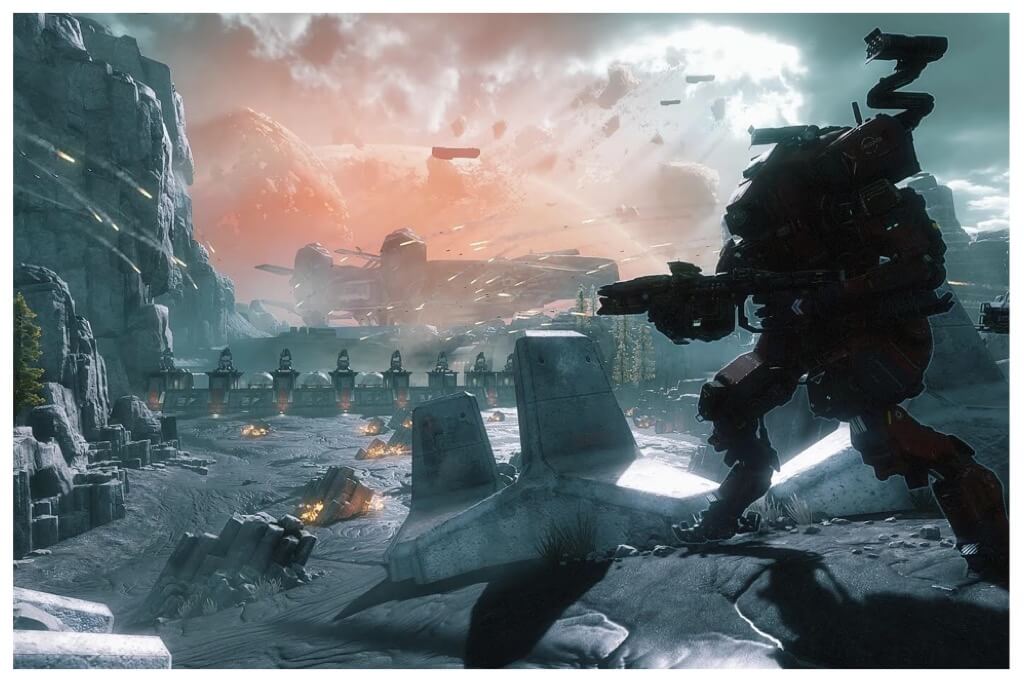 What games are you currently playing and which ones are you looking forward to?
My wife and I love to play 3rd person action adventure/RPG games. So we started The Witcher 3 for a second time, but this playthrough we are going through the DLC as well. If I am not playing that, I am playing Escape From Tarkov which seems to be my go to game as of late. I would love to spend more time with Dead Cells as well.
As for games to look forward to, there are so many great games coming out! Red Dead Redemption, Sekiro, Ghost of Tsushima, and Cyberpunk 2077 to name a few. I'm sure when Red Dead comes out here in a few months I will be completely absorbed by that as well.
I know you are a big Half-Life fan and recall you mentioning on Twitter that you had alluded to Gordon Freeman in Titanfall 2's excellent Effect and Cause level. I personally missed that Easter egg, has anyone found it yet that you are aware of?
I am a huge Half-Life fan, and I did hide a Gordon Freeman easter egg in Effect and Cause. As far as I am aware, nobody has found it yet. I don't want to give it away, but a small hint would be that it is at the beginning of the level. It's a fairly subtle nod.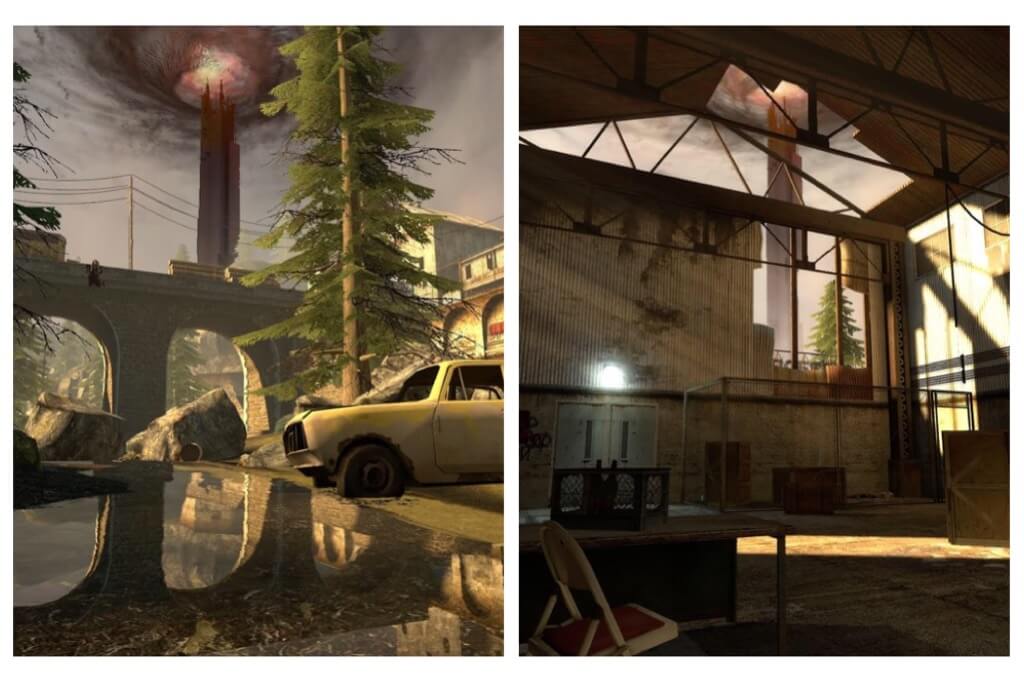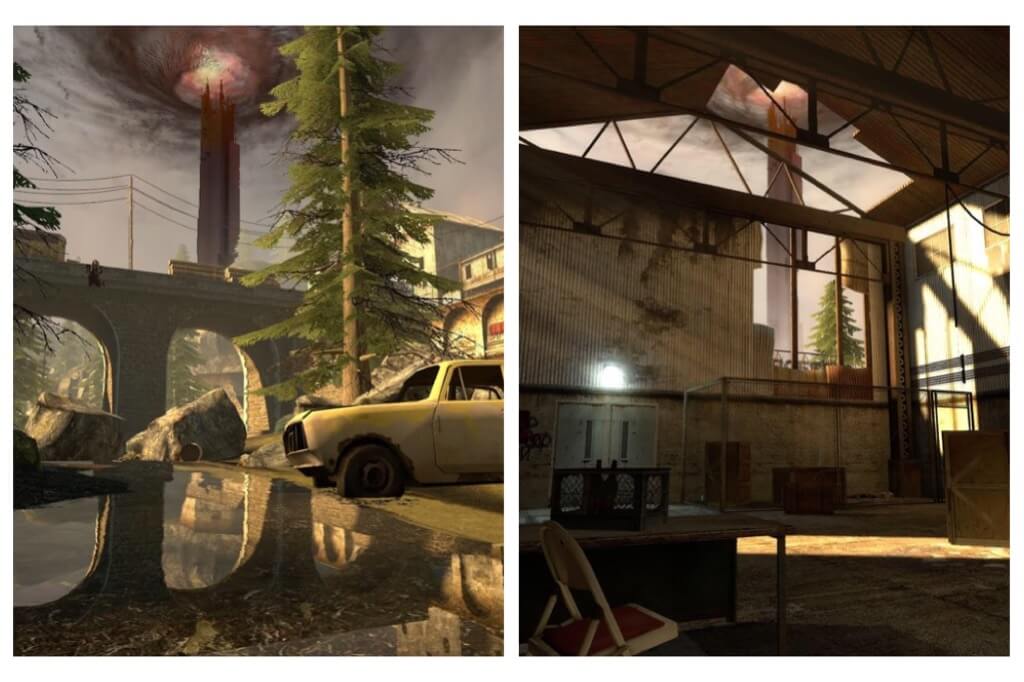 Lastly, is there one video game character that you think would be a Laden fan? I can see Kratos wielding his Leviathan axe while Corporeal Departure blasts in the background.
Haha, off of the top of my head I can only think of two characters that might enjoy my music. Eddie Riggs, from Brutal Legend, could almost certainly get down to some Laden. Perhaps the DOOM marine as well, though I fear my music may not be heavy enough.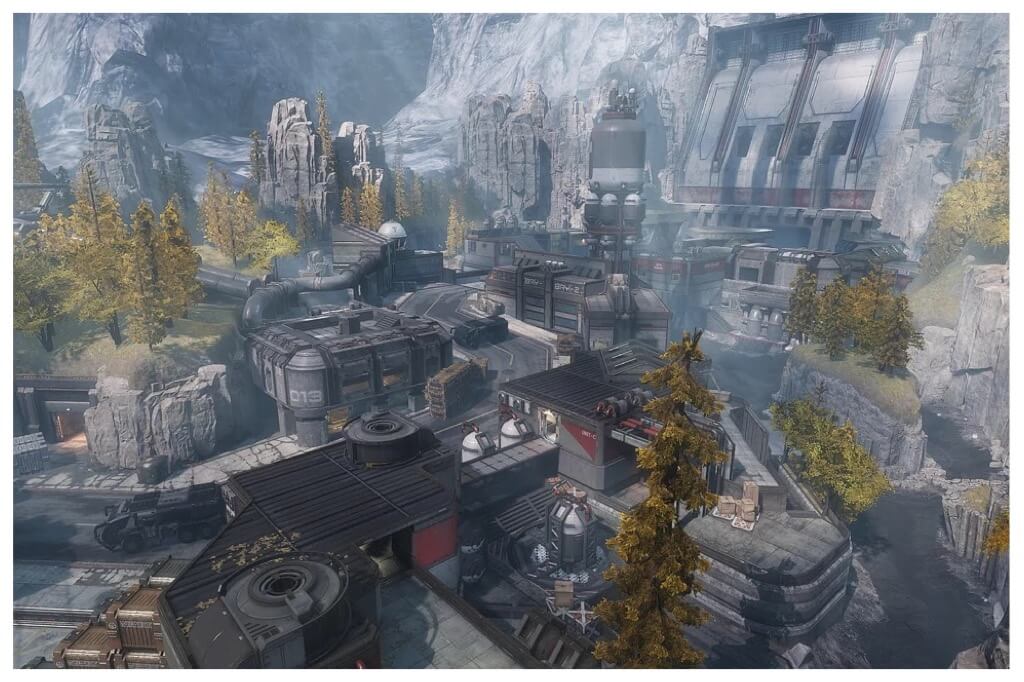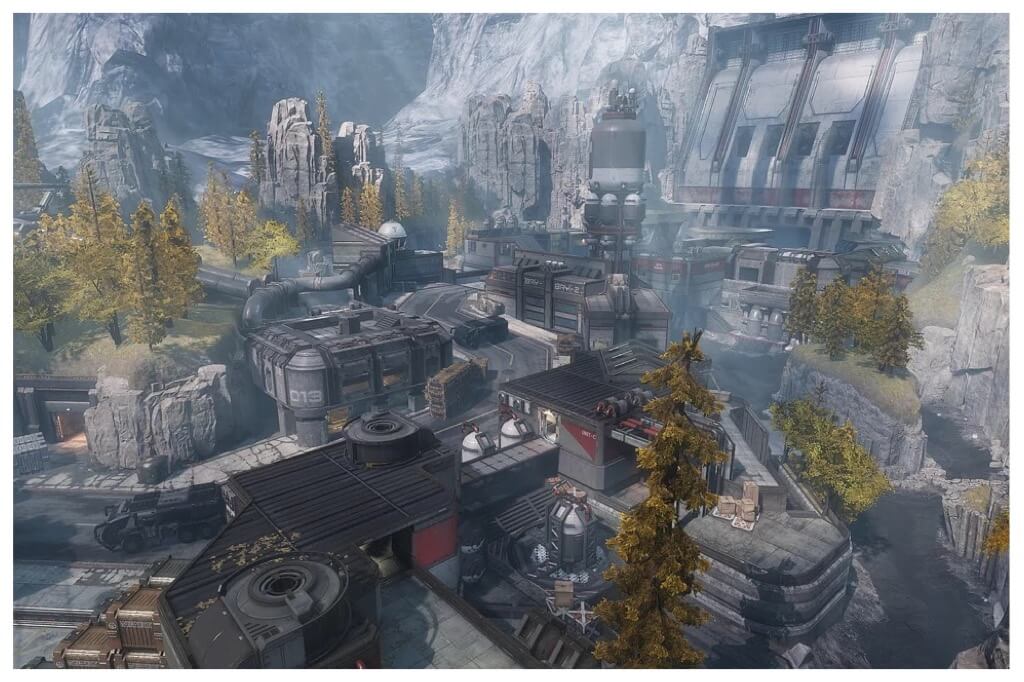 Video games and music have always been two of my obsessions, it was fun finally doing something that incorporated both. Thanks again to Chuck Wilson for taking the time out of his busy schedule to chat with us. Special thanks also goes out to Jay Frechette, Drew McCoy, and the rest of the team at Respawn Entertainment.
Laden has released two albums, We Searched For New Worlds from 2016 and the recently released Restless Apparition. You can find both on Bandcamp.
Titanfall 2 is easily one of the best shooters of this or any generation, it's currently available for PS4 and shouldn't be missed. Respawn Entertainment is hard at work on a few different projects, including "Star Wars: Jedi Fallen Order".