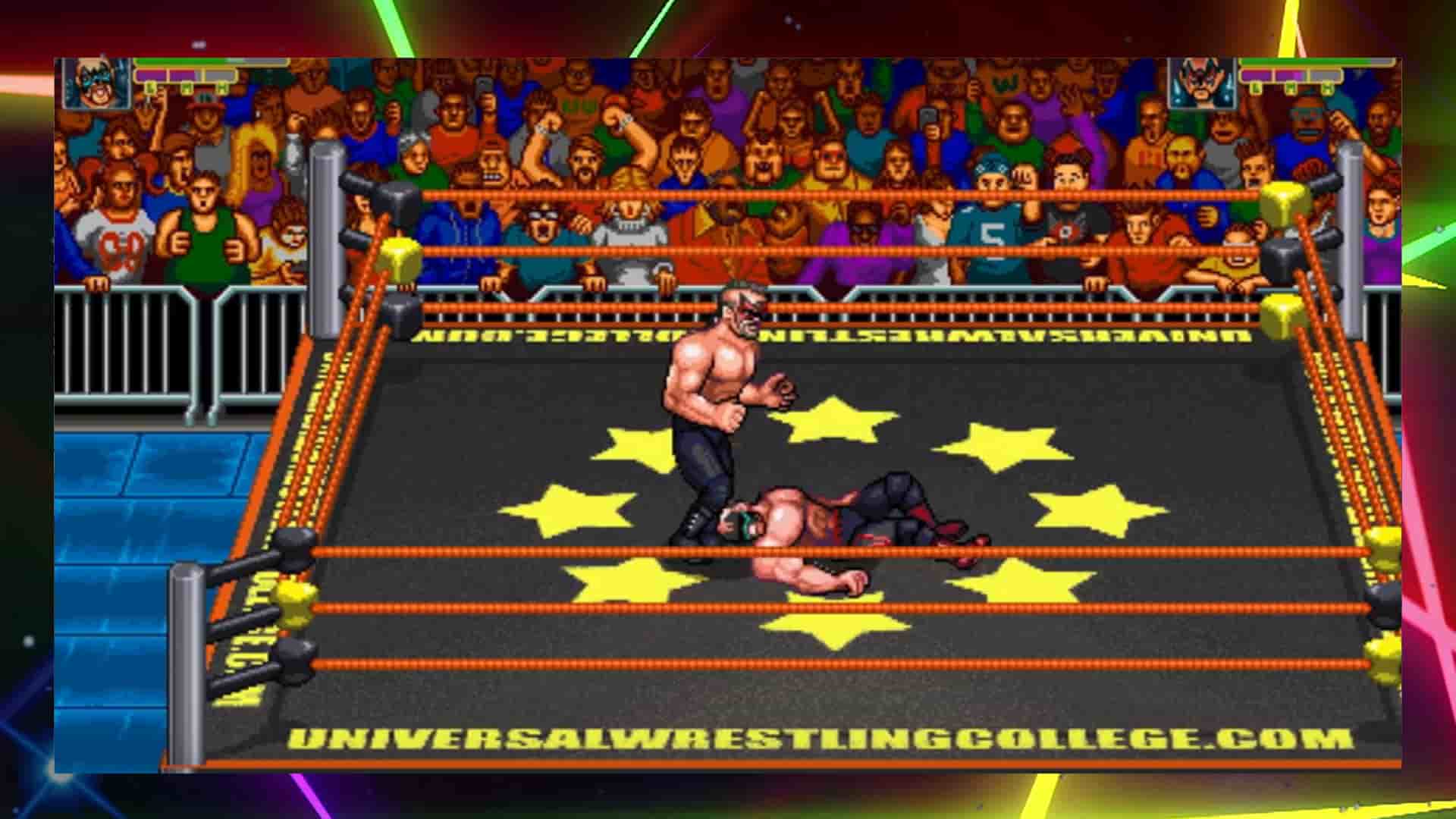 RetroSoft Studios has confirmed the RetroMania Wrestling release date in a new trailer for the game, confirming you'll be able to get your hands on the game for PS4, PC, Nintendo Switch and Xbox One on February 26, 2021.
Watch The New RetroMania Wrestling Trailer Here
RetroMania Wrestling was announced earlier in the year and is the official sequel to Wrestlefest, which was released way back in 1991.
Keeping in with the spirit of its 90s predecessor, RetroMania Wrestling includes 2D rear sprites, detailed backdrops, and an arcade style that favours pick-up-and-play. There's 16 playable characters featured in RetroMania Wrestling, and RetroSoft Studios plans to release more via post-launch updates.
Meanwhile, players can engage in two-eight player multiplayer battles, with game modes including One-on-One, Tag Team, Steel Cage, and Battle Royals, plus a story campaign to plough through. If that wasn't enough, the package is rounded off with multiple outfits, crowd chants, and 700 frames of animation and animated backgrounds.
RetroMania Wrestling is due out on February 26, 2021 for PS4, PC, Nintendo Switch and Xbox One.