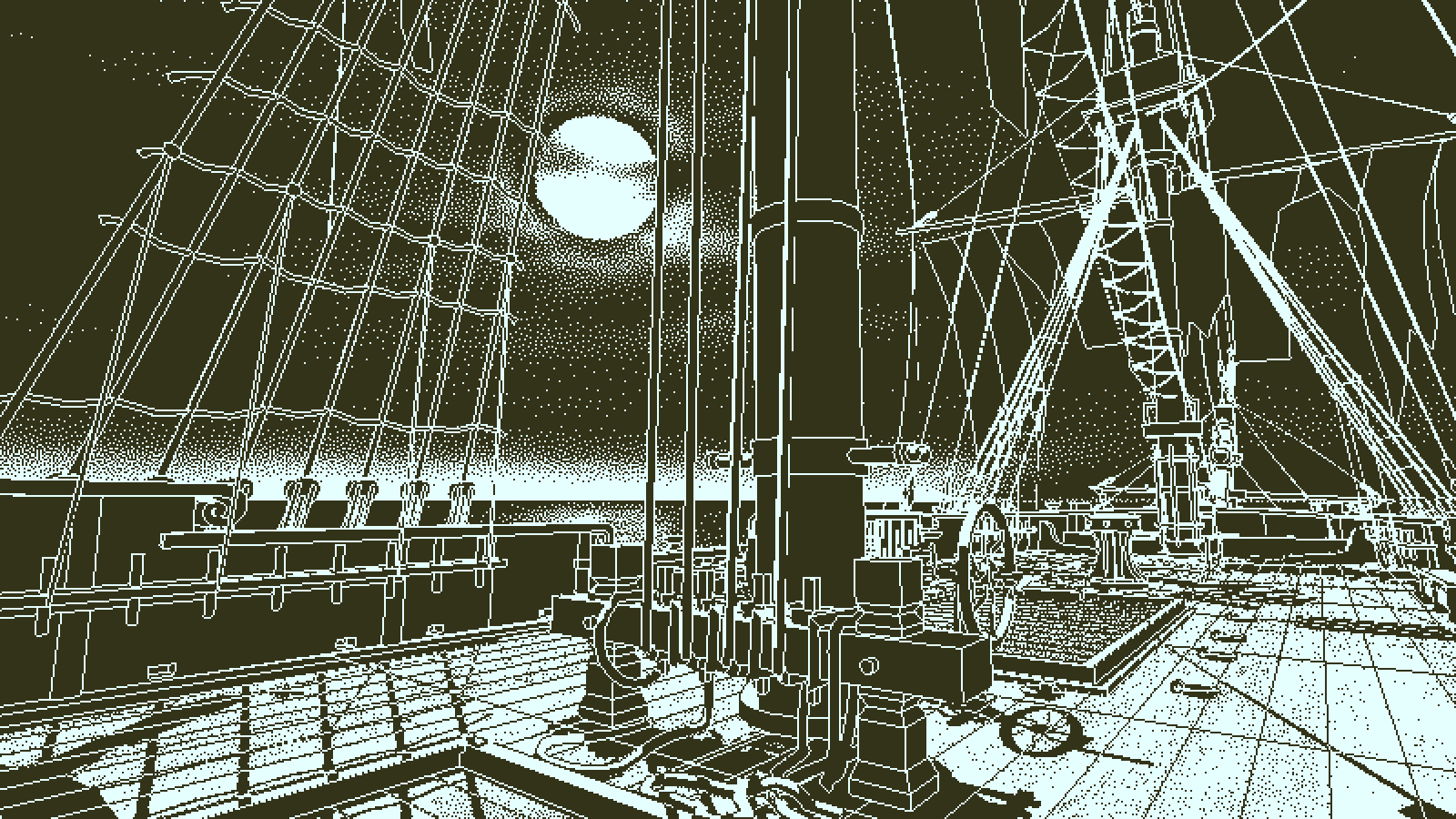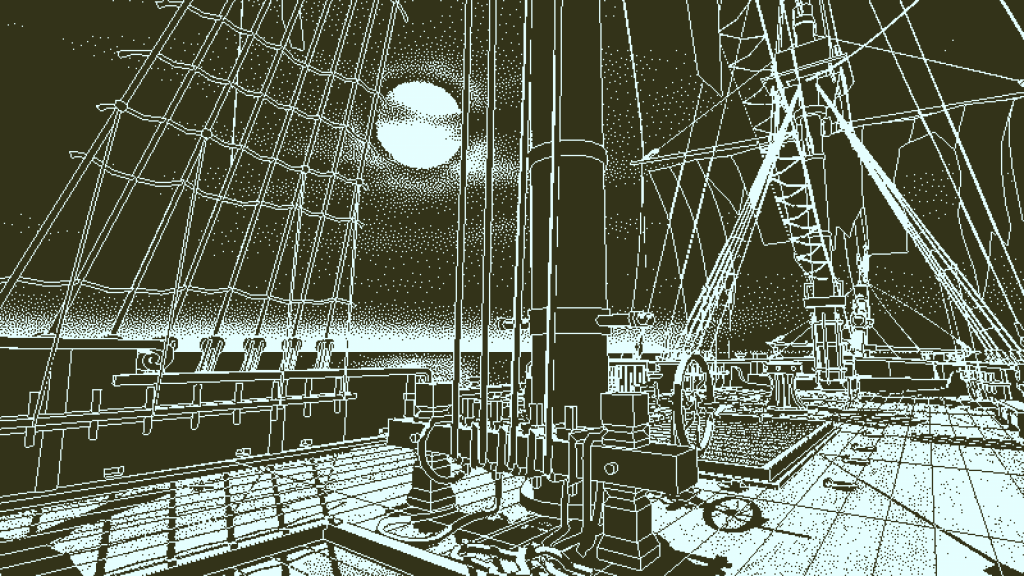 Lucas Pope has staple-gunned an October 18 release date to Return of the Obra Dinn for PlayStation 4, Nintendo Switch, and Xbox One. The game was originally released for the PC back in 2018, where it achieved critical acclaim, and will be arriving on consoles courtesy of the London-based Warp Digital.
Return Of The Obra Dinn Release Confirmed
Writing on Twitter, Pope commented:
All the heavy lifting to get it on consoles is being handled by @WarpDigitalUK, who hit feature and performance parity on all platforms. Harder than it might look for a 1-bit 800×450 game.
Set on an East India Company ghost ship, Return of the Obra Dinn takes place in the early 1800s as the ship's crew and passengers have all mysterious disappeared. Naturally, your objective as a shipping company agent is to discover what happened to them.
Deductive reasoning is your best friend in your investigation, alongside your trusty Momento Mortem stopwatch that allow you to return to the moment that a crew member met his maker. This gives you the chance to determine their identity, how they perished, and in some cases, uncover the culprit.
Return of the Obra Dinn is noted for its visuals, which employs a 1-bit monochromatic style reminiscent of early Macintosh PCs. The game takes place from a first-person view to facilitate exploration of the ghost ship.
Here's the official blurb:
In 1802, the merchant ship Obra Dinn set out from London for the Orient with over 200 tons of trade goods. Six months later it hadn't met its rendezvous point at the Cape of Good Hope and was declared lost at sea.

Early this morning of October 14th, 1807, the Obra Dinn drifted into port at Falmouth with damaged sails and no visible crew. As insurance investigator for the East India Company's London Office, dispatch immediately to Falmouth, find means to board the ship, and prepare an assessment of damages.

Return of the Obra Dinn is a first-person mystery adventure based on exploration and logical deduction.