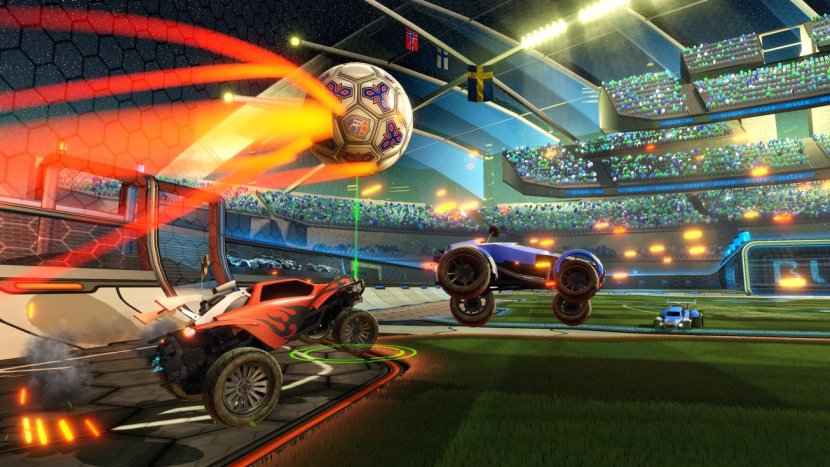 Following the impressive Spring update, The Rocket League Summer update is currently in the planning by developer, Psyonix. A firm release date for the update has yet to be confirmed, but it's expected in "late summer".
The Rocket League Summer update will feature the Rocket Pass. Inspired by Fortnite: Battle Royale's Battle Pass, the Rocket Pass will allow players to earn rewards when they reach certain levels during Season 8 and beyond. The Rocket Pass will have a free and premium (paid) option, and further details will be revealed soon.
Before that, the Rocket League May update will introduce a new arena, signal the start of Season 8 and dish out the Season 7 rewards. They'll also be a new piece of in-game music released in the form of 'Rocket League X Monstercat Vol.3.
In June, players can expect some brand-new currently unnamed licensed DLC, as well as summer-themed in-game event. Specific details of the update will be revealed in the coming weeks.
Rocket League Summer Update Brings Cross-Platform Play
Between July and August, PS4 players will finally get support for cross-platform play, and be able to party up with friends on Xbox One, Switch and PC. They'll also be numerous changes, including removal of the current level cap, the ability to earn items every time you level up and new titles and banners when you reach level 100.
There's also some new XP mechanics, including:
Match Completion Bonus (for finishing games)
Consecutive Games Bonus (for staying in Casual lobbies)
Party Bonus (for playing with friends)
Leaver Penalty (to punish quitters in all modes)
Double XP Weekends
Are you looking forward to the Rocket League summer update?