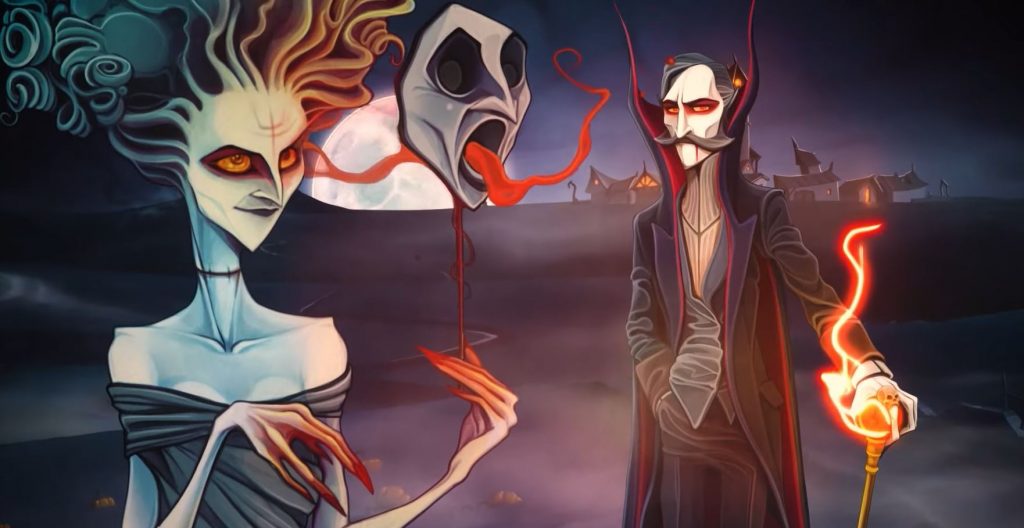 A story trailer for the upcoming roguelike RPG Rogue Lords has debuted at today's Nacon Connect.
The story trailer introduces us to the characters of the game and the buildup to the story we will experience in the game. In the game, you play as the Devil who has returned to Earth and he calls upon his fellow evil disciples to work together and fight the devil's enemies.
You can watch the Rogue Lords Story Trailer for PS4 below:
Many moons ago, mortals led by Demon Hunters rose up against the Devil in an attempt to cleanse the world of his divine corruption. Now, after years of banishment, the time of reckoning has come.#NaconConnect pic.twitter.com/uU4CAKPhsd

— Rogue Lords (@RogueLords) July 7, 2020
Rogue Lords was announced earlier this year and is a collaboration between Cyanide Studio, the developer of the Styx games, and Leikir Studio. After a gameplay trailer during early June it was great to get this story trailer, introducing us to the devilish, bloody, and gothic world of Rogue Lords.
The game was one of a number of titles to be unveiled at today's Nacon Connect and you can rewatch the stream here and catch up on all the news from today's event.
Rogue Lords releases for PS4 in 2021.