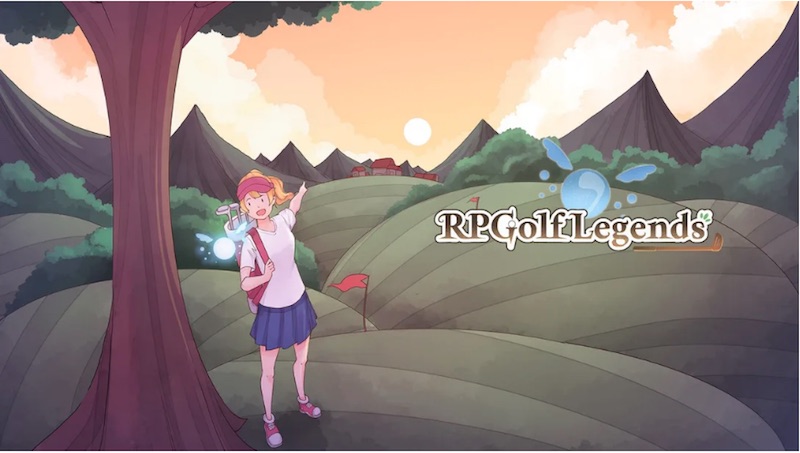 ArticNet has announced that RPGolf Legends will be teeing off for PS4 & PS5 on January 20, 2022, and will feature full Cross-Buy support.
The game has been in development for more than two years now, and combines elements of golf (naturally), exploration, and RPG elements. The idea of RPGolf Legends was born out of the 8-bit titles that ArticNet founder Riccardo Castelnuovo played as a kid, and wasn't without its challenges when developing the game.
While designing RPGolf Legends there were many challenges we faced, but the hardest was definitely trying to achieve a good balance between the golf, fighting, exploration, and RPG elements. Making sure that the game felt natural was really hard when two genres like golf and RPG are mixed together. It was also especially hard because we thought that focusing on one aspect or the other should be entirely up to the player so that everyone can enjoy the game as they see fit, paying more attention to the aspect they like the best.
The golf aspect comes into play during boss battles, as the game's main character, Aerin, will have to complete the hole in order to dispatch each boss. To do this, you must battle and stun your enemy, and then take your shot before it gets back in the fight.
Related Content – Sony PS5 Complete Guide – Everything Explained On PlayStation 5 For New Users
Furthermore, each monster and boss in RPGolf Legends is inspired by the area that you are exploring; for example, a forest area will see you facing off against a giant evil tree.
RPGolf Legends launches on January 20 for PS5 & PS4.
[Source – PlayStation Blog]