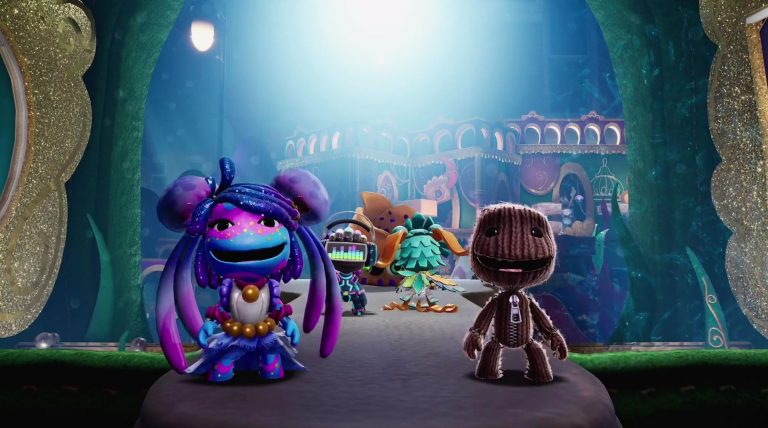 Perhaps more than any other title that you can get for Sony's hulking lump of next-gen (I suppose that should be current-gen now) silicon, Sackboy: A Big Adventure is a game that lends itself well to local multiplayer shenanigans with your nearest and dearest.
An easily accessible platforming adventure that is absolutely steeped in soul-affirming amounts of saccharine sweetness and whimsy, Sackboy: A Big Adventure is extraordinarily suited to local co-op play for folks of all ages.
Related Content – Sackboy: A Big Adventure Review (PS5)
Broadly speaking, co-operative play in Sackboy: A Big Adventure is split between two types of levels. You have the regular levels which feature throughout Sackboy's single-player campaign where additional players simply join in on the fun as per the existing level design, and then you have the special missions which can only be played in co-op.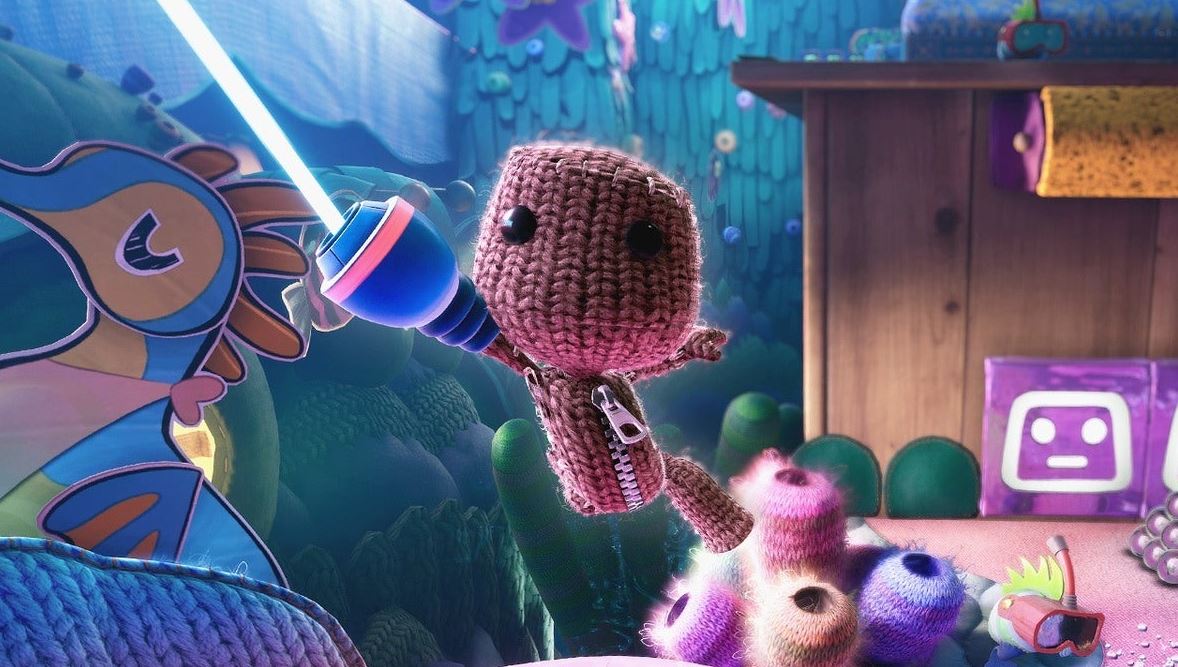 Specifically, it's the latter which proves to be the most fun to play where Sackboy's local multiplayer shenanigans are concerned. Though in the minority when compared to the number of other level types available in the campaign, these co-op only levels are unique in so far as they absolutely cannot be tackled in solo and require additional Sackbois to complete.
In practical terms, these co-op specific levels require players to join forces to throw each other onto ledges, simultaneously trigger switches and much more besides in order to progress through the level and eventually finish it.
Related Content – Sony PS5 Complete Guide – A Total Resource On PlayStation 5
Beyond such bespoke challenges and like any decent local co-operative experience worth its salt, Sackboy: A Big Adventure can be relied upon to provide the most enjoyment when players start goofing off and there is no shortage of ways to do that here.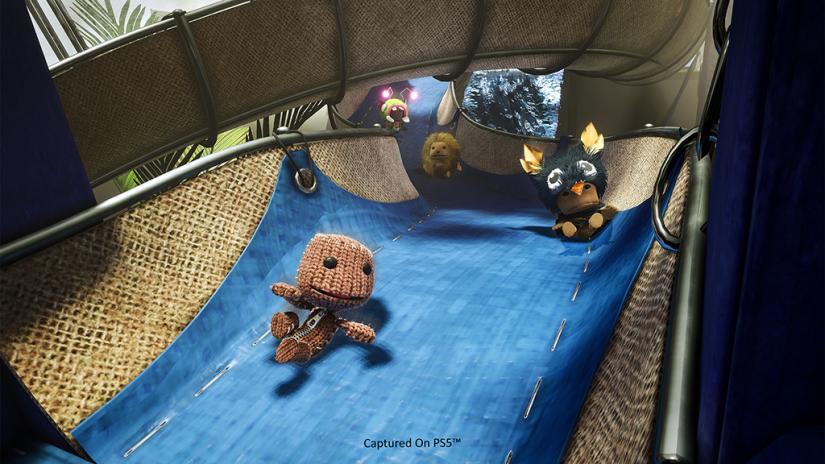 Whether you're picking someone up and throwing them into chasm, punching them out of frame during the photo or stealing their trophy at the end of the level (there's special PlayStation trophies awarded for just that), there's always some sort of mischief you can pull off to lighten the mood.
Brilliantly, thanks to the super speedy SSD that sits at the heart of the PlayStation 5, should your goofing off result in a level being failed, simply restarting it is both effortless and a doddle; neatly removing a chunk of the frustration that would normally accompany this sort of scenario in other games on older consoles.
Ultimately, there's just a level of charm and sweetness to it all which causes Sackboy: A Big Adventure to not only soar in the heart, but reach new heights when played with friends too. At a time of year when we could all do with some cheering up, Sackboy: A Big Adventure is more than up to the task.
Sackboy: A Big Adventure is out now on PlayStation 5.
Review code and additional controller kindly provided by Sony UK.