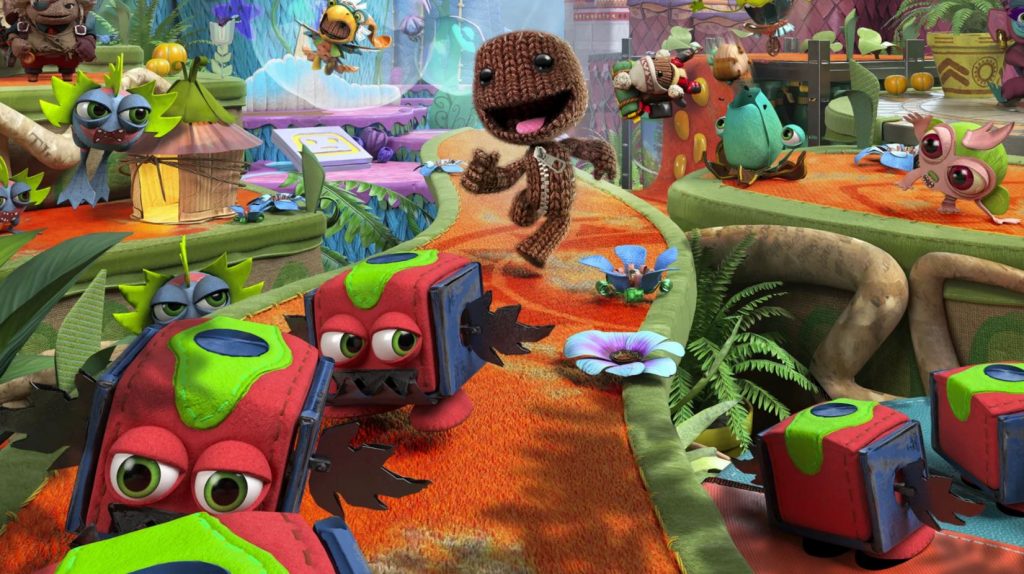 Sumo Digital has detailed some of the ways Sackboy: A Big Adventure will use the PS5 DualSense controller, including how the studio is aiming to match what Sackboy feels to what you feel.
The news was revealed in a new blog post, which went over the brand new PS5 advert which has just been released. The game's Design Director Ned Waterhouse detailed the new features as follows:
Adaptive triggers have enabled us to provide sensations which match what Sackboy would feel in game. For example, when picking objects up, there is a tension to each press which conveys that the little guy is struggling to carry it. Similarly, when equipped with the grappling hook, R2's 'Weapon Mode' makes the player feel like they're actually firing it themselves.
Sackboy: A Big Adventure was revealed back at the PS5 reveal event in June and it is set to be Sony's big platformer when the console releases later this year. We don't have a release date for the game yet, but we think it will be sooner rather than later.
Sackboy: A Big Adventure is set to release on PS5.